Why your feet be stayed till reaching mountains? Don't satisfy your heart only with the blissful views of nature. I thought of gliding through the snow sheets of mountains. Skiing course led my dream of exploring nature bit closer. This brought me to the website doors of Jawahar Institute of Mountaineering and Winter Sports (JIM & WS).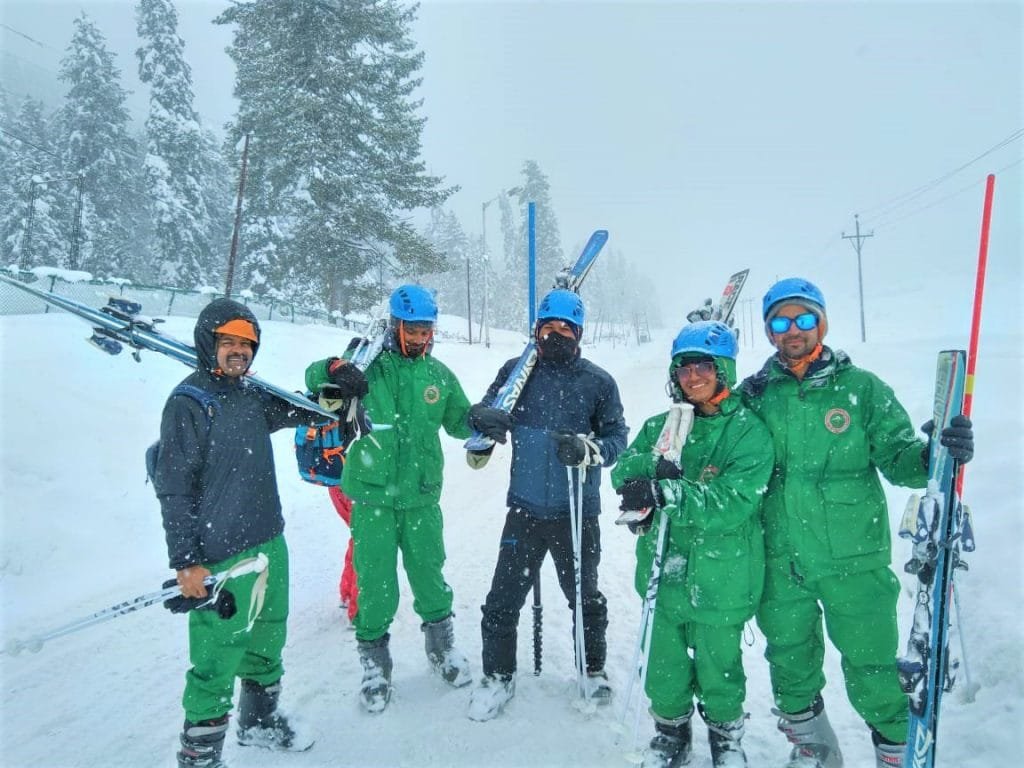 About the Institute
The institute was established on 25th October 1983. Although homed in Aru, Pahalgam is now addressed to the mountain and nature enthusiasts. The best thing about mountaineering institutes is that they give you all the reasons to love the mother nature in its beautiful ways. JIM & WS is one such step ways to positivity. They teach you to share a hand of connectivity to mountains, to rivers, to snows and to the environment.
About Basic Skiing Course at JIM & WS
Ski is a sport full of technicality and determination. You cannot directly run down the slopes with this eye-catchy equipment much easily. It needs time, concentration and dedication. It is a long term process and requires good stamina. Basic Skiing Course (BSC) lasts for 15 days which includes the day of arrival and departure with the farewell ceremony. In these days we get the ski equipment, we learn about them, we learn to be friends with them and then we learn the basic techniques/positions of moving upwards and downwards with the ski. And the lesson starts with falling. There are several ways or positions in which one can move with the ski. In BSC, we learn about a few, easy moving ways with ski on slopes of snow.
Skiing is typical, adventure isn't. Start your baby steps in mountain adventure sports through adventure course. Check my review of adventure course from NIM.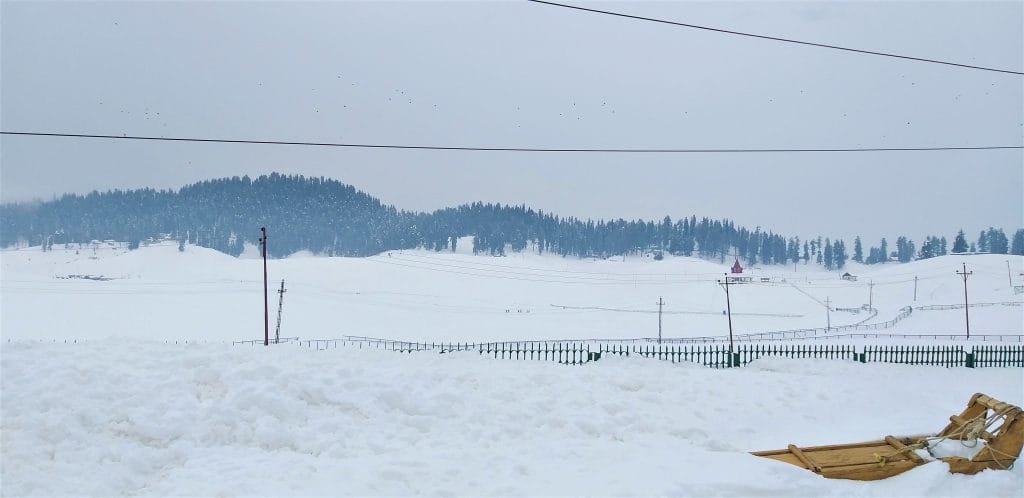 Also, we get all the detailed theoretical knowledge on below topics-
Ski and Ski equipment
Injuries and Casualties during Ski and how to prevent them
Do's and don'ts of the mountain and snow-bound areas
Natural Disaster of the mountain and snow-bound region with their causes and rescue techniques.
But do remember, the instructors will not let your enthusiasm down, they keep boosting you with the source of informative, documentary movies of such activities. I am sure this motivates you the next morning to perform better on the ground.
It does not end here, you need to undergo the tests (viva, written and practical) and participate in a compulsory group competition to check on what all learnt. Trainers assure the farewell with the satisfaction of your learning.
Though skiing is a sport and you can never learn a sportfully. It is always new learning with a new day, a new place. You can never conquer it in a span of a few days. It gets better with practice. Thus the training of skiing has been divided into three level batches with Basic, Intermediate and Advance. This is to confirm that you enter the next levels only after perfectly learning and qualifying the earlier ones. This assures your proper learning on techniques and saves you from unwanted injuries and accidents. Each level course is of 15 days.
How to apply for the course??
The course runs in several batches every year during the winter season. You can easily apply for the course through the official website of the institute. It is very user friendly and also you can contact the officials. The whole team of the institute is very co-operative. You can know about the batch schedules and course details through the sources, before applying. There are two sets of forms for admission which includes an application form and medical form. The medical form requires all the details truly and sincerely examined. Make sure that you are physically fit to undergo the course in an extremely cold, snowbound region.
Fees of the Course:
The fee of the whole course was INR 10,100/- (might change with time). The fee includes-
Lodging at the campus or hotel for 15 days
Healthy, nutritious food for the whole course period
All the required personal ski equipment for the course session (which are actually very expensive)
Required training during the course through all means
First-aid, if required during the course span.
Also, you can always assure the quality of training you acquire from the institute. You get a chance to learn from great ski instructors of the country, including the armed, military and NDRF forces of India.
Secret tip: You might not only learn the ski lessons but impressive tales from the life experiences of your instructors. Do make time to sit with your favourite instructor. They are not just the training staffs but unsung heroes too!
Why to go for Skiing Course?
This question is a must as you might go with a different mindset and come back with different, happened with me too. Better to ask this before going and knowing well about the course. Ski is not just as we see in adorable videos of people sloping down with ease and speed. It is way more compassionate. For me, it was another way of meditation. Achieving a sense of soul fulfilment when you reach success without falling or learn from your every failure. Because falling isn't bad until and unless you learn from your every fall.
Ski is a must if you admire snow, winter, adventure, hard work, patience and your self-worth. What bad to learn a technical sport of winter which is a good dream to live on. Not only learning, but it also gives you the chance of experiencing the awestruck views of winter in mountains and snowfalls for long 15 days. Believe me, it does not look less than heaven with white pretty snow everywhere you see. Also, warm yourself enough with your dreams because it's colder than you can imagine. But, let me assure you, the activity of learning ski won't let you feel the cold.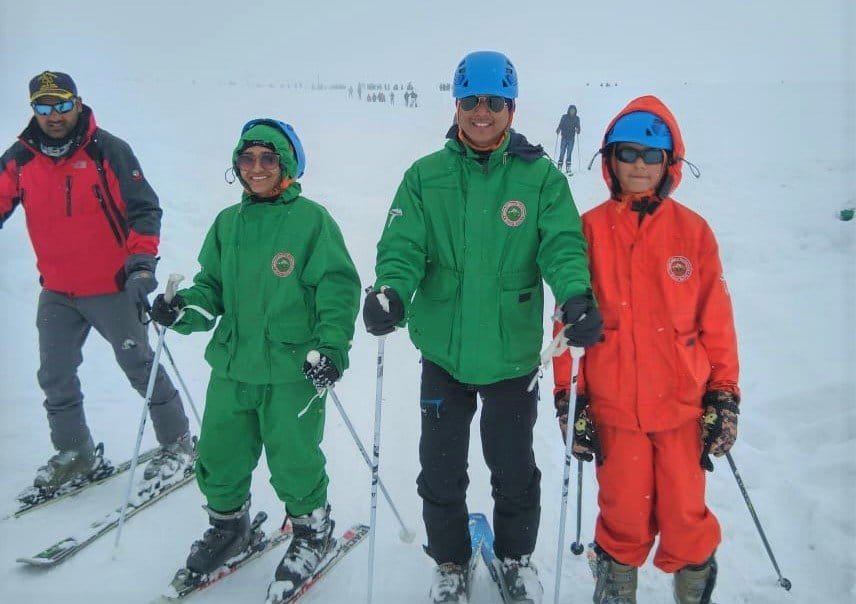 My list of reasons to go for it might continue but then what will be left to look out new for you? We should always leave a slight surprise for wherever we go. This keeps us amazed, excited and gives us our ways of finding newness.
Ratings:
This becomes the hardest part of reviewing for me, though the important one. My sense of experiences will give it 4*/5*. Take the most out of your course, so that you can come back with a sense of great self-satisfaction. In the end, that is what is required most. Also do not forget to share your experiences of skiing course with us. We would love to compete with your slalom speed!
If not bored with reading about the course and want to have extra delight, check out the virtual tour to course.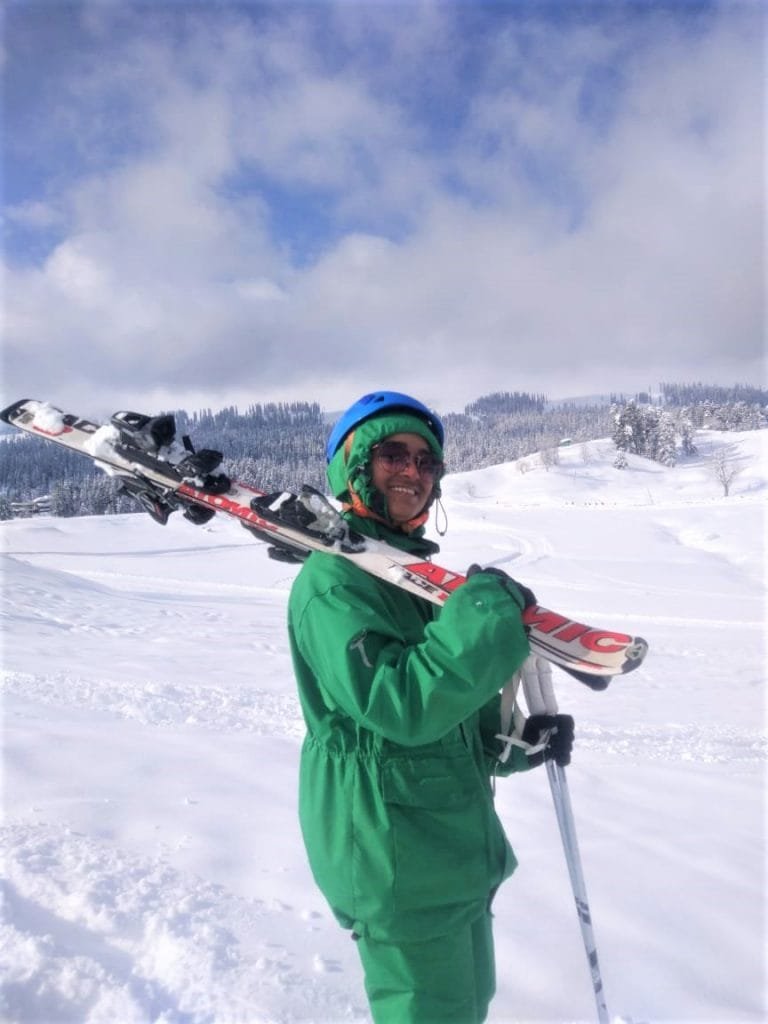 Happy Traveling!!