The very known Pushkar Mela is celebrated every year in the month of October- November, around full moon night of Hindu month Kartik or the Kartik Purnima. The seven day long fair is a preparation of months and attracts masses of tourists from all around the world.
Pushkar Mela has various reasons that make it world famous.
1. Largest camel trading fair in the world: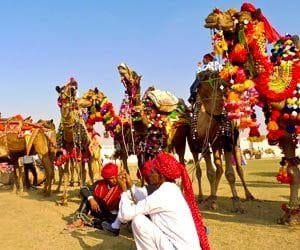 Nomads, herders and visitors come together here in large numbers for buying and selling livestock. Not only camel but it is the market for the trading of all kinds of livestock. This would be the only one-time experience to see thousands of camels and cattle together at a place like this.
2. Dive into different colors of hot air balloons: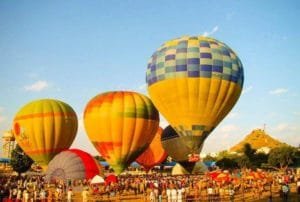 Numbers and vibrant colors of hot air balloons will give your eyes an amazing view in both the ways, either while flying in one or viewing it all on the deserts of Pushkar city. It is great to have a panoramic view of that pretty cultural crowd from one of those balloons. Also a must activity to collect wonders in your camera.
3. Unusual and bizarre competitions: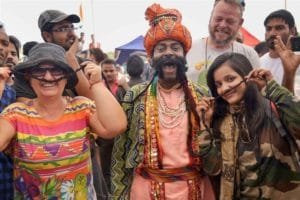 You will feel weird about yourself knowing about the competitions that take place here at Pushkar Mela. The longest mustaches competition, turban tying, 'matki phod' are some of them. These will gift you unforgetful memories for your lifetime.
4. Collection of some new items for shopaholics: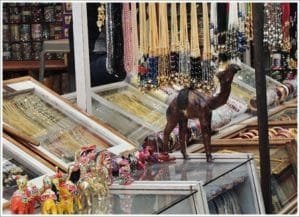 The place is enormous for buying and filling your bags with colorful Rajasthani souvenirs. Those colored 'ghagra –choli', 'pagdis' and 'juttis' will definitely catch your eyes and help you prepare for the coming festive seasons.
5. Fusions of band performances: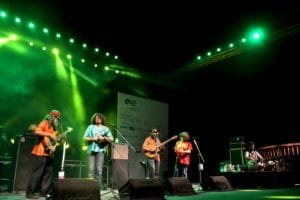 Hey there all music lovers, the place can surprise you with many world famous band performers, performing with cultural fusion here. Well-known artists and performers from all corners of the world reach out at Pushkar Fair for live band shows with full on fusions.
( Also Read: 10 Destinations to Visit in India for your bachelor Trip. )
6. Camel- cart ride: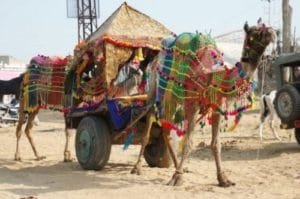 Do go for a camel ride or beautifully decorated camel- cart ride here. It will give you the touch of kings and queens from ancient. And the camel ride in deserts is never a 'no'.
7. Finest Rajasthani Cuisine: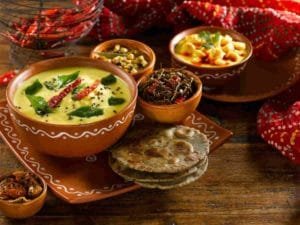 Also not a disappointment for the 'foodie' inside you. This is a one hand opportunity for you to please your taste buds with all sorts of Rajasthani cuisine. Kachori, Churma and many more are must try at the fair.
8. Desert Camping: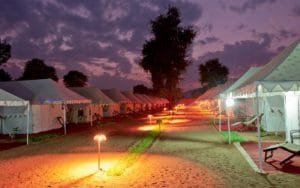 Camping is a forever fun and then night under the stars on the cold dusky desert is an ad on for enjoyment. Groups dancing, singing and staying together will be everlasting in your hearts.
9. A composition of Culture: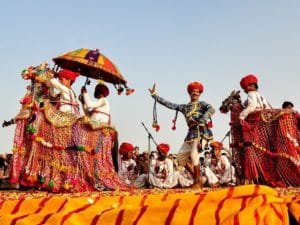 Rajasthan is full of immense pleasurable activities and the Pushkar Mela is the place where it comes all together. Puppet shows, 'kalbeliyas', desert kite flying and many more. You get chance here to be the part of it. It is the event you can touch the originality of Rajasthan.
So if this is your first trip, do read our article "Tips, Advice & Plannings for your first trip"