Licenced & Expericed Tour Guide & Tour Escort in Varanasi
My name is Bhawna Mohinani, resident of Varanasi. I am an avid tour companion. I started my work career as a Tour Consultant in a Varanasi based Travel Agency but always wanted to step forward and explore the real world. I have been amongst the very few Licensed women tour guide in Varanasi and am successfully handling the guests with my variant styles. I also took training in Adventure Course and Basic Skiing Course from prestigious National Institutes in the states of Uttarakhand and Jammu & Kashmir. I also work as a freelance trek leader for school and women groups. Besides this, I am a Professional Travel Blogger and started with small steps to my dream webpage named 'The Ghumakkads'. I am graduate in Mass Communication and Post- Graduate in Tourism and Travel Management. Also, currently pursuing higher-Diploma in French language. I keep trying in every nook training for my experienced growth. I love to be a story-teller, communicate and make new friends because I believe that 'wider the circle, wider is our knowledge'. I like to face challenges and know experience as my best teacher. My passion is to walk with the world to spread positivity and happiness.
Our Happy Clients in Varanasi
Feedback from the previous clients
Fond memories of our visit to Kashi. Bhawna is really a great Guide
Thank you so much for showing around Varanasi. It was really interesting and we really enjoyed it. I will definately be recommending you to friends.
Fond memories of our visit to Kashi. Bhawna is really a great Guide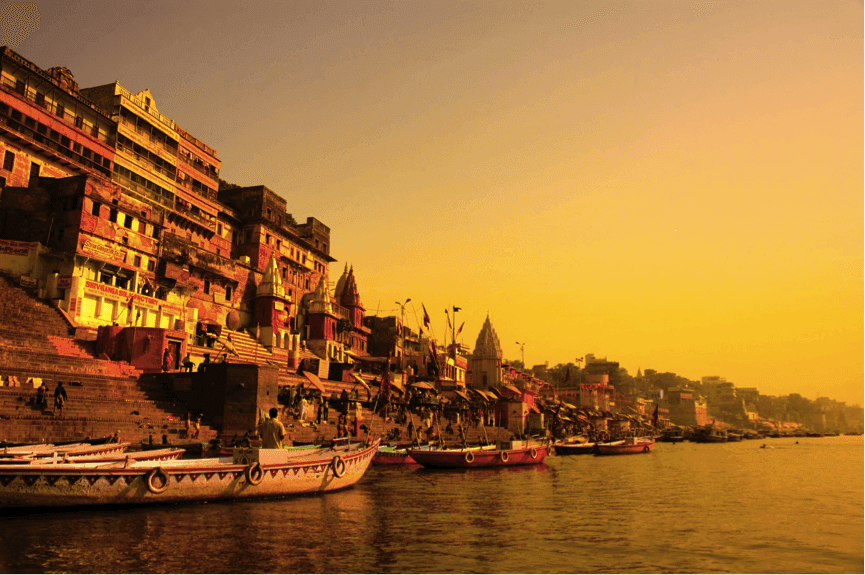 About
Varanasi
Brought up as the Cultural Capital of India from UNESCO, Varanasi is the holy city merrily singing, chanting, and holy praying. Although being the oldest living city, Varanasi is nurturing and growing every day. This city is a maze of alleys. Those narrow confused paths have some magic of lights which attracts tourists. Might sound ironic but people come to attain peace, in this crowded and busy city. Kashi might be the only city, where death is also celebrated. Living for these long years, the city has found itself in many sacred beliefs.