Are you looking for a secluded beach getaway but do not want to burn a hole in your pocket? Then, Ganeshgule will provide the answer to your search. Also, don't forget to check our list on how you can save money while travelling.
As a working couple, we were in dire need of a break since we hadn't had one in a while. Just as we were searching for places nearby, I recollected this place suggested by a friend. Ganeshgule ticked all our boxes since it is near to Mumbai, it is within budget and it is quiet and peaceful.
Ganeshgule is literally a small village about 30 km from Ratnagiri along the Konkan Coast in Maharashtra. But despite it's remote location, it gives you an experience worth cherishing for a lifetime.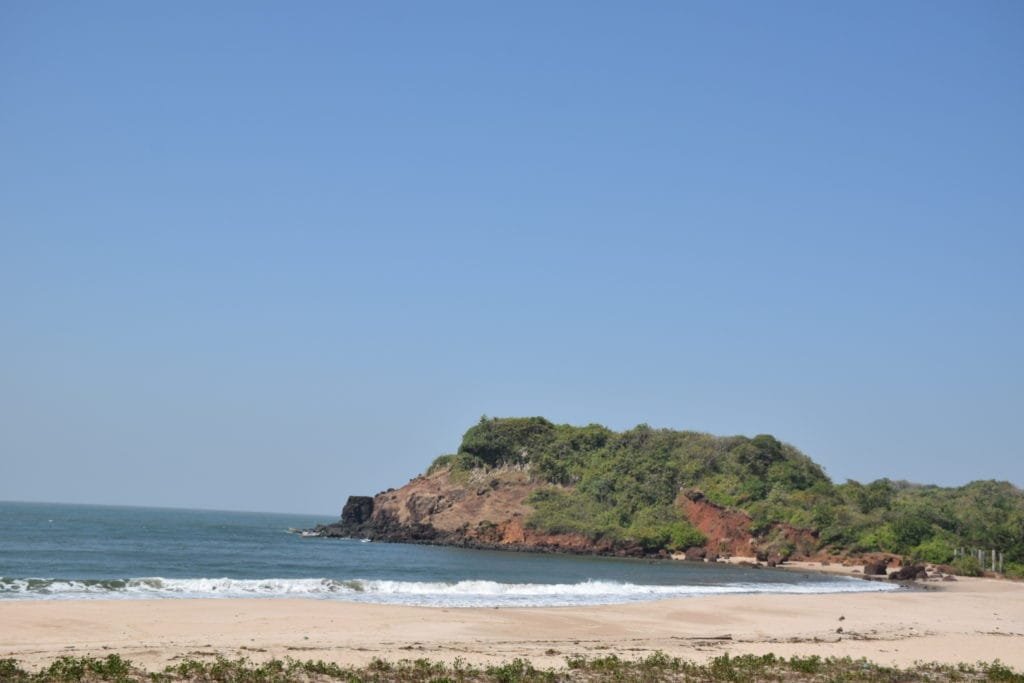 Ganeshgule is in a polar opposite direction to Ganpatiphule, a popular temple town off the Ratnagiri Coast. While Ganpatiphule is a commercialized spot, Ganeshgule is its exact opposite. It is untouched, unaltered and pure. Here are the complete details from our experience closet.
How To Reach Ganeshgule ?
The best way to reach Ganeshgule is via train. The nearest railway station is Ratnagiri (30 km). All the important trains heading towards Goa and Kerala like Matsyagandha Express, Netravati Express, Marusagar Express, Tejas Express etc halt here. From Ratnagiri, you can either hire a Tuk-Tuk or board state transport bus. The frequency of the state transport buses from Ratnagiri to Ganeshgule is every 2 hours. So if you are on a budget tour, our advice would be to choose the later. Anyhow, the journey time is the same, 45 minutes to 1 hour.
Staying Options in Ganeshgule
Currently, there's only one stay option available at Ganeshgule, and we opted for the same. Oceano Pearl, a property of hospitality firm O'Nest, that gives you the comfort of a hotel at the cost of a home stay. You have options of different types of rooms, we selected a standard room that costed us around 2500 bucks for a night.
Check out: Creative ways to save money while traveling.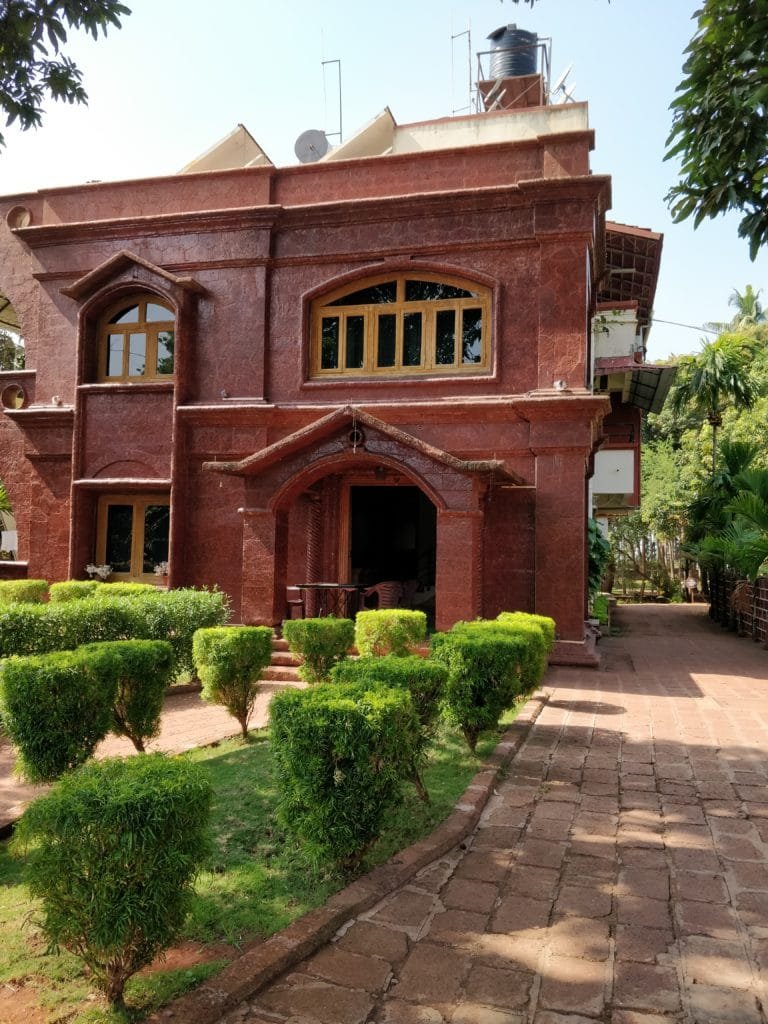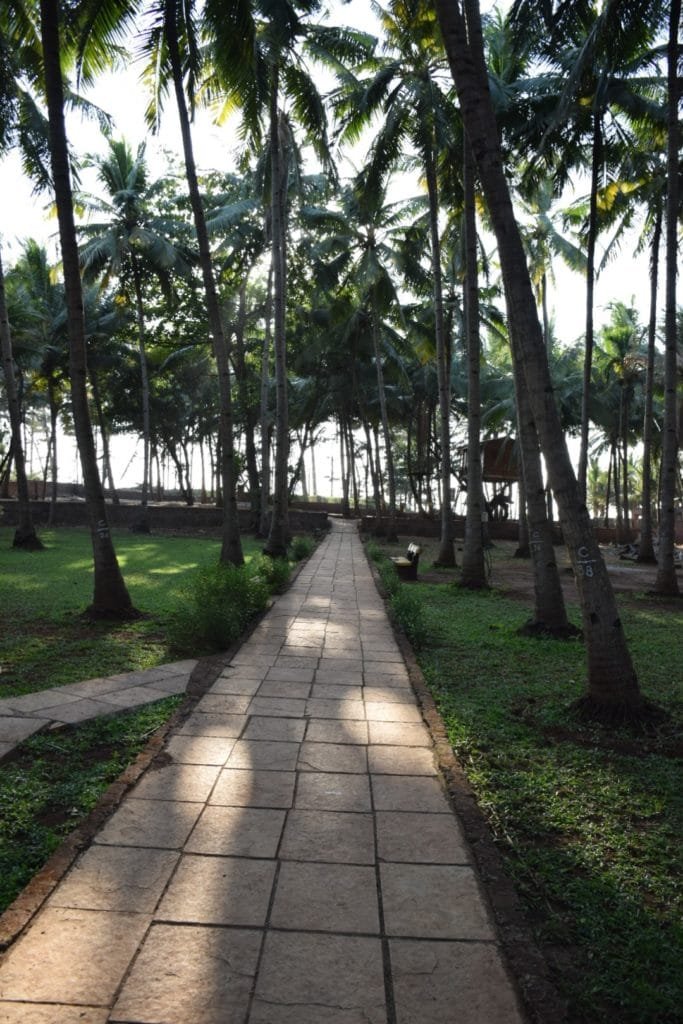 The place has its own restaurant that serves good Konkani/Malvani cuisine along with the regular North Indian food. They also have decent sea food options, we tried Pomphret Fry there and we liked it. The restaurant, however, does not have liquor serving license. Hence you'll have to make arrangements for alcohol. The nearest town where you'll find liquor shop is in Pawas, 6 km from Ganeshgule.
Our Itinerary for Ganeshgule Beach
Day 1
As this was a last minute plan, we boarded a Holiday Special Train from Bandra Terminus on previous night at 11.30 PM and reached Ratnagiri in morning at around 9.00 AM. We had our check-in at 12 in the noon, so we had breakfast at Ratnagiri station before starting our journey towards Ganeshgule.
We took an auto ride which costed us around 400 bucks. The auto guys will quote exorbitant rates, it all depends on how well you can bargain and strike a deal.
The journey wasn't too great, nor it was too boring. In between, you will find yourselves driving parallel to the ocean and the very next moment you will be in dense forest.
We reached the hotel at around 11.00 AM and after freshening up a bit, headed straight to the beach walking past the palm trees and betel nut trees in the property. On Google Maps, you will find the demarcation of the beach as Ganeshgule Beach. However, it serves as a private beach to the property.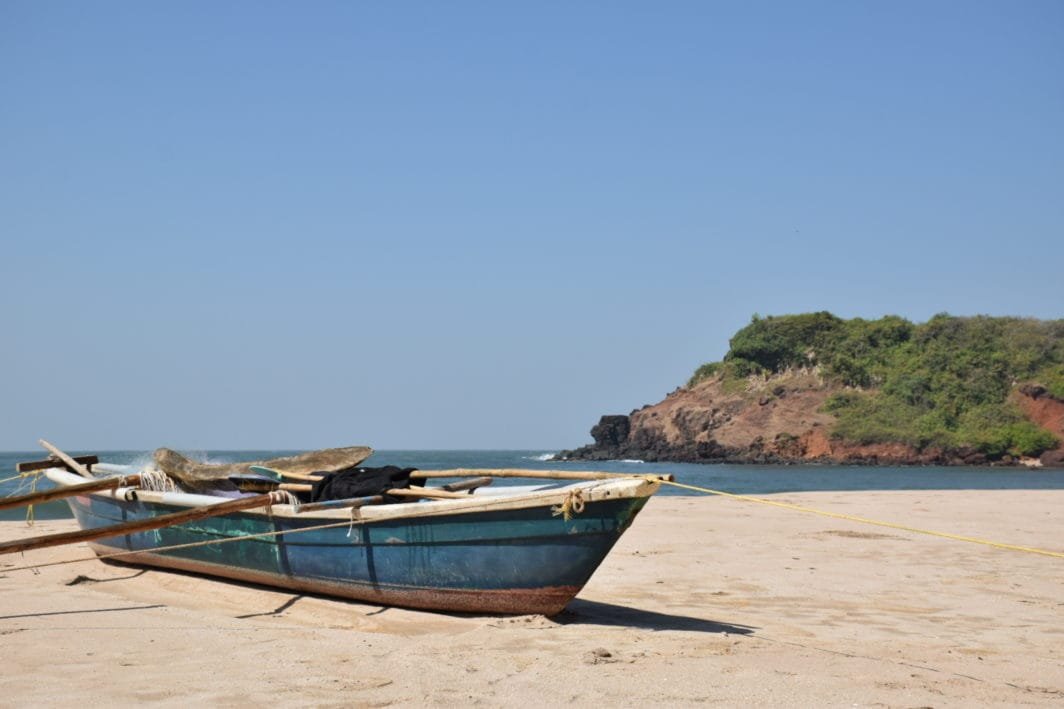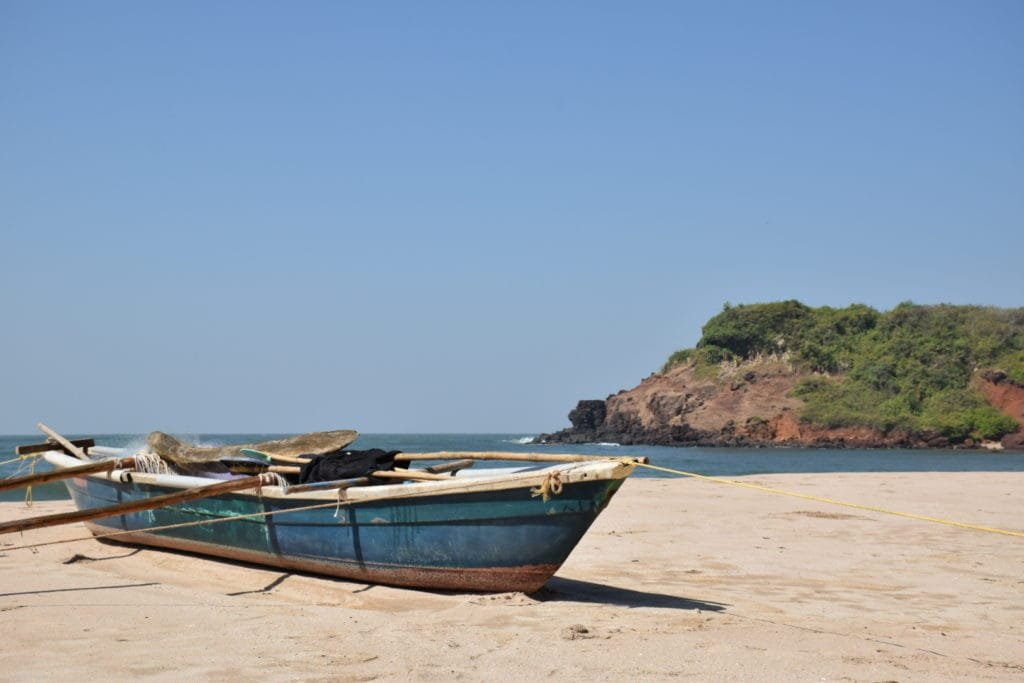 We sat on the beach for some time, taking in the fresh oxygen in our face and soulful rhythm of the waves crashing on the shores before we headed for lunch. As mentioned earlier, the in house restaurant serves some good sea food. Even if they didn't, you don't have other option, except you are a Gujju like me, and carry heap loads of 'snakes'. (P.S. I was carrying only Theplas this time)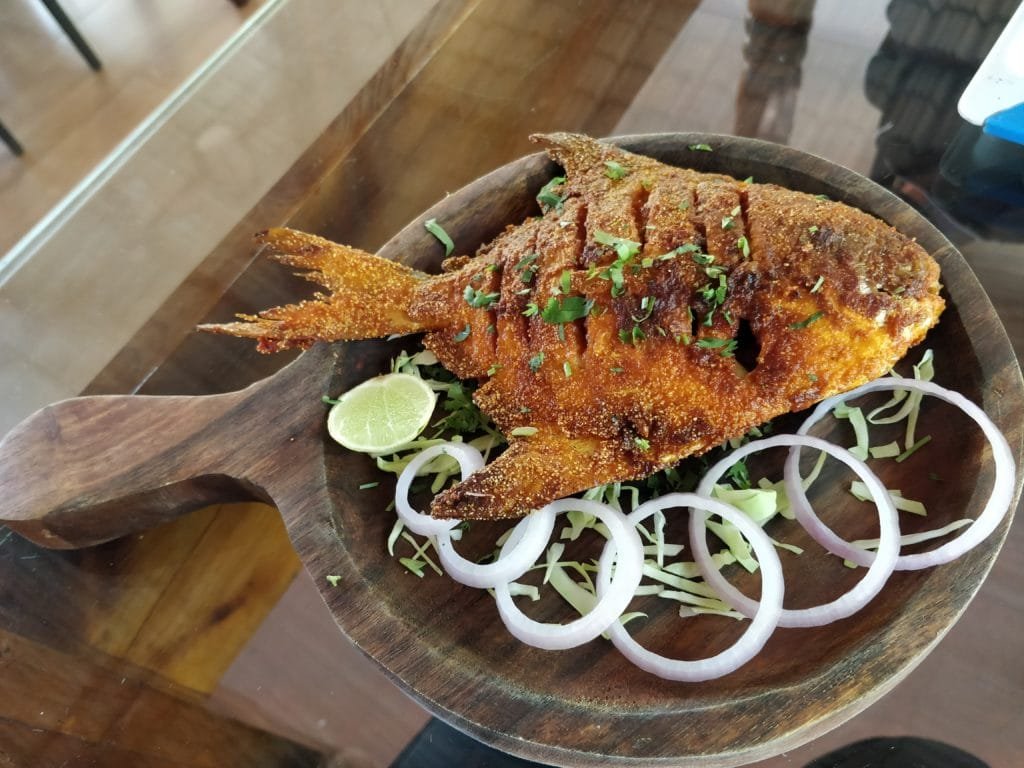 There are many ways to pass your time at the property. You can indulge in board games, read books, play carom or outdoor sports like football, badminton and volleyball. The hotel staffs are friendly and courteous. Their service is also quick and efficient.
Beach Experience
As the evening approached, we were again at the beach and it looked beautiful than ever before. The golden hours cast a spell in the environment like Midas Touch, turning everything to Gold. We walked up and down the beach, feeling the softness of the sand beneath our feet and cool mild breeze in hair. The experience in itself was so soulful, it felt as if the time just stands still.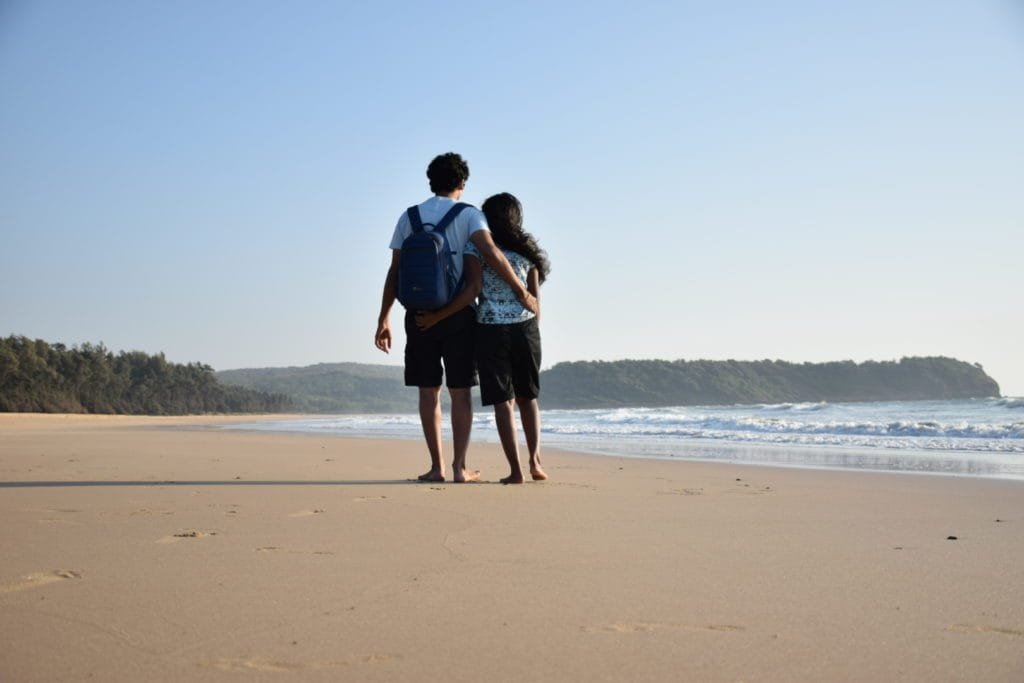 Sunset views at beach

Shades of setting sun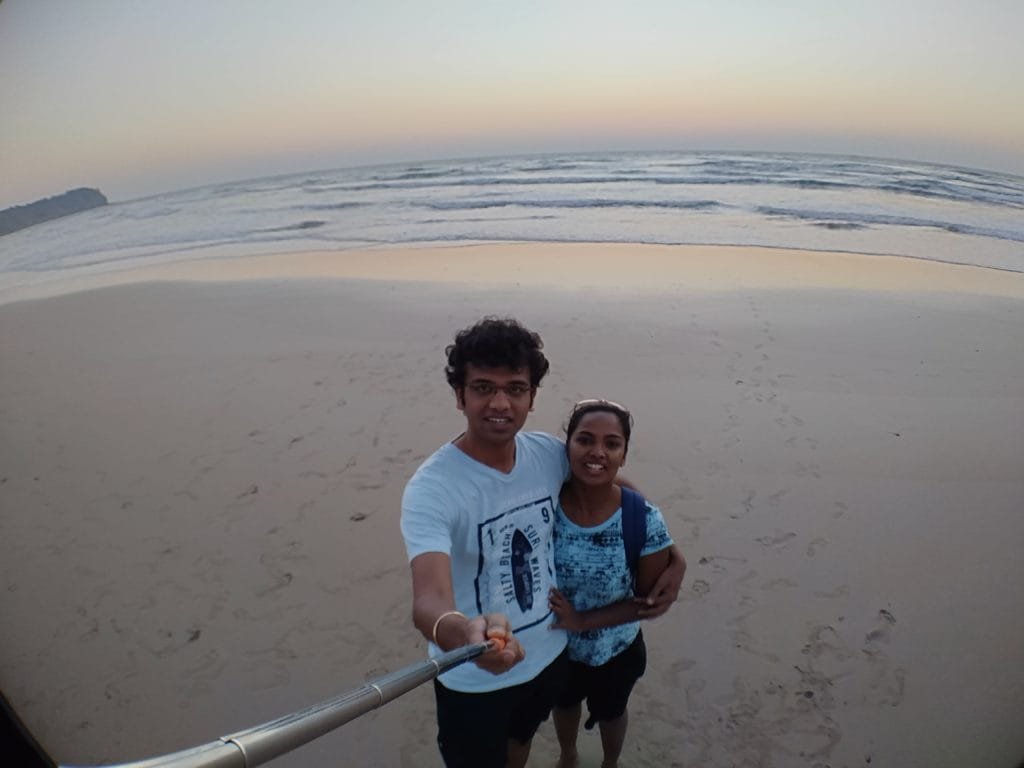 Sunset was at its usual best, as the skies kept on changing its shades till the moment the sun went past the mighty ocean. It was both surreal and pristine, so much so, we didn't move away till the last bit of light faded off.
Day 2
We made an early start to the day as we decided to climb the cliff by the shore we discovered the previous day. The temperature was pleasantly cool and it helped the small trek pretty enjoyable. Once atop, the view offered was just mesmerizing. The sound of the waves crushing against the rocks of the cliff was similar to the 'riyaz' of musical maestro.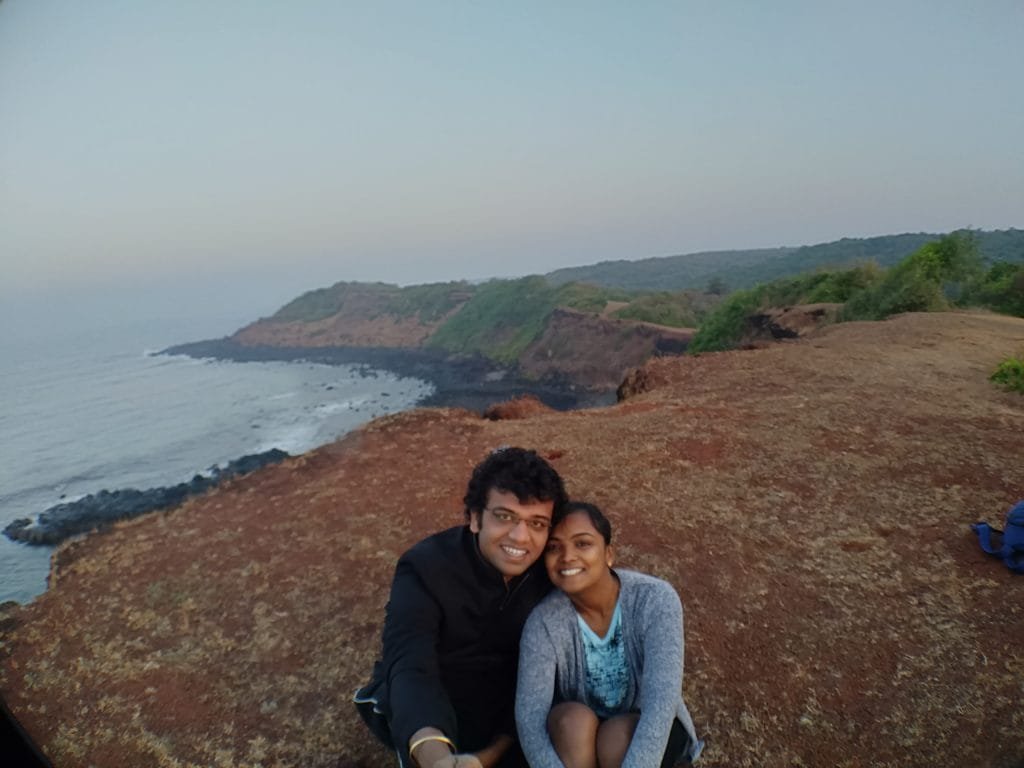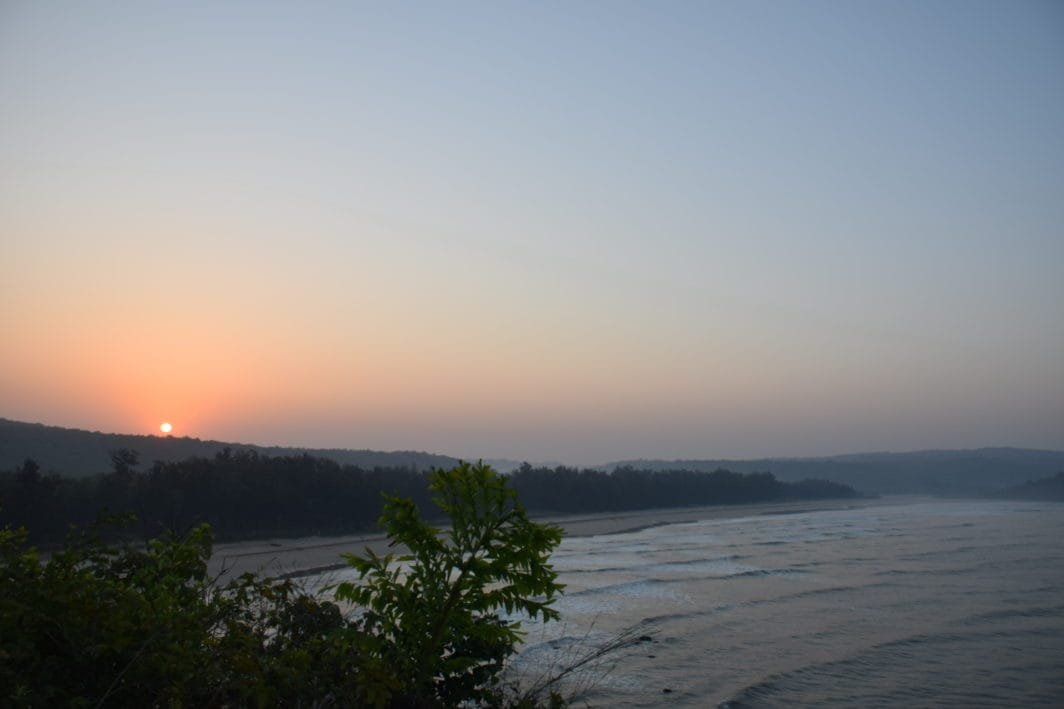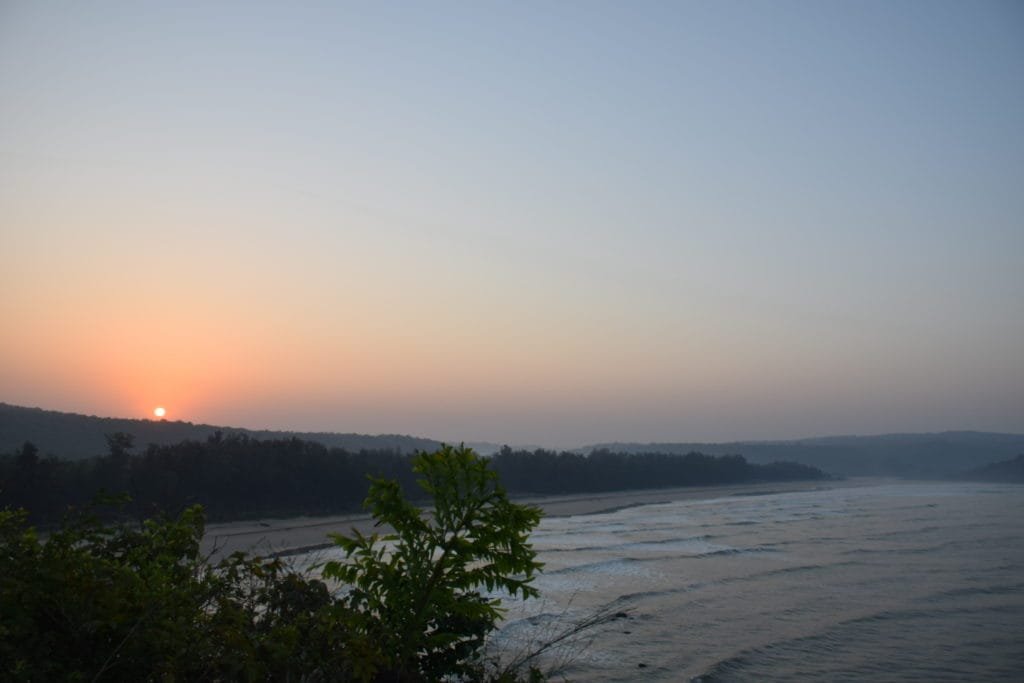 And then there was this magical moment when the sun made its presence felt. It was a sight to behold as the sun emerged from behind the palm trees to awaken the mighty ocean. The sight was similar to that from a picture postcard.
After spending some time on the cliff, we returned to our base and had fresh Neera straight from the palm trees. We had our complimentary breakfast at the restaurant and had a few hours in hand before the arrival of the local transport bus. We utilized the same in doing some odd stuffs like playing carom and failed attempts at climbing the palm trees.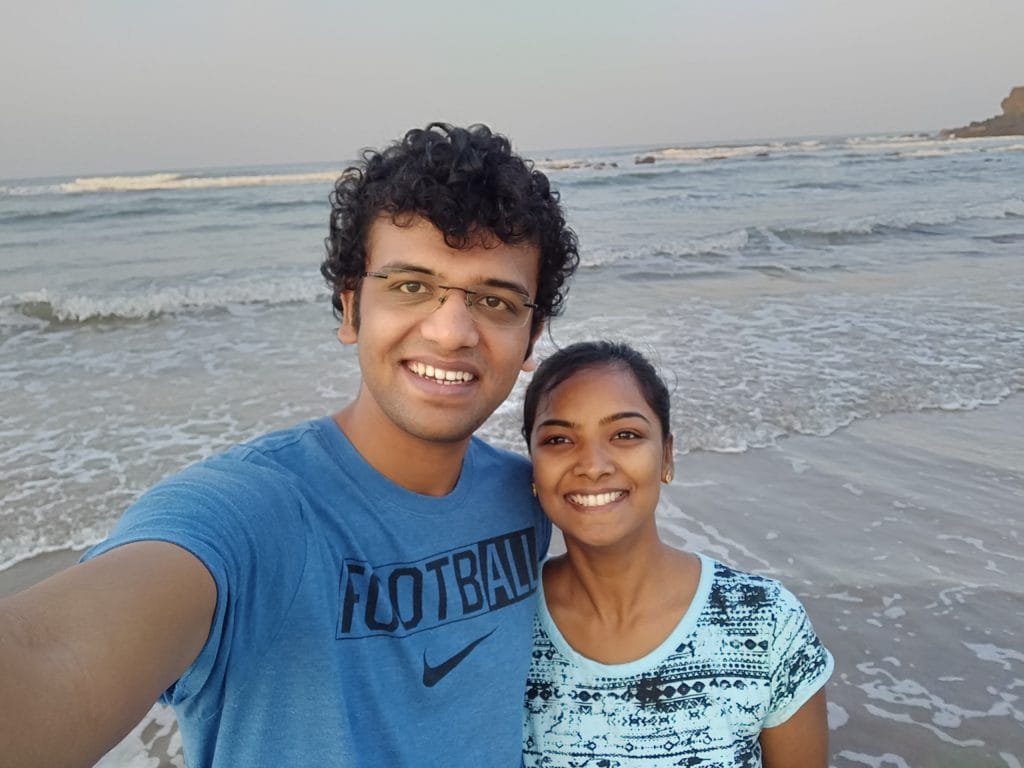 All good things come to an end, and so did our little trip to this unexplored beauty off the Konkan coastline. In my opinion, taking these short trips to uncharted places really helps in rejuvenation of mind and soul. Also find out what is your travelling activity before heading for your next trip to make it sorted. On that note, we bid adieu with the search of unexplored places being on.