The creator with his paint brush sprays magic on the canvas called earth time and again. One is left awestruck and spell bound, every time they get a chance to witness that magic. This is one such magic, which happens once every 12 years, known as Neelakurinji.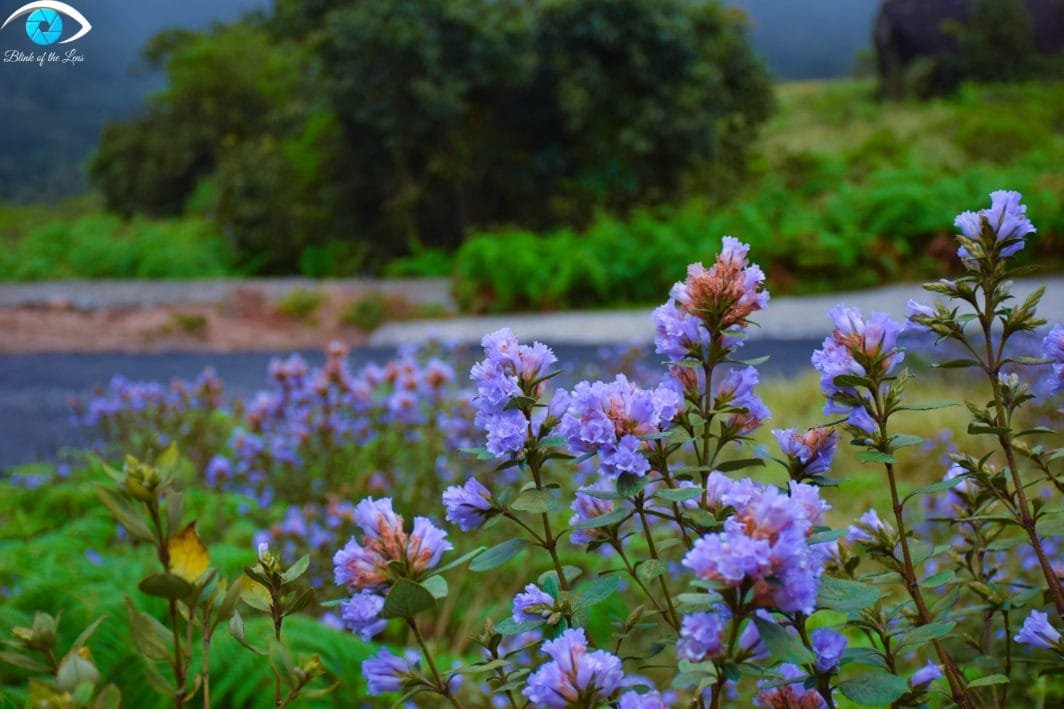 Neelakurinji – Once in a Blue Bloom
The Neelakurinji, literally meaning blue flower, are a rare species of flower that have a maturity cycle of 12-16 years. When blooming at its peak, it engulfs the entire stretch of the hill in the carpet of blue. The Nilgiri Hills have thus derived their name.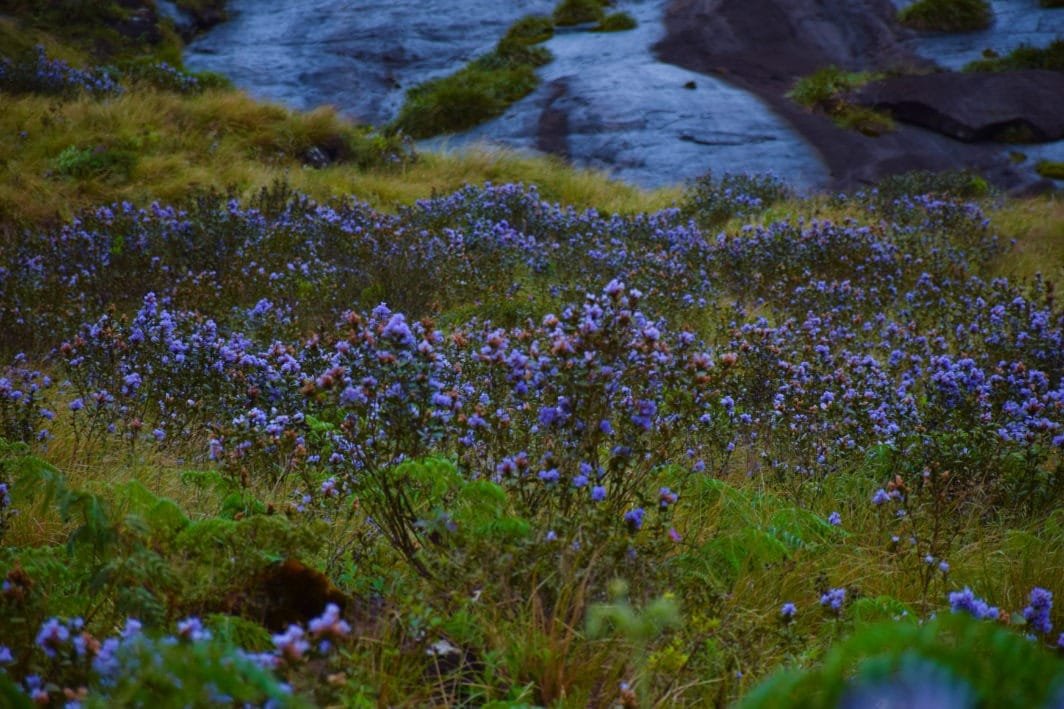 Where to find?
The Neelakurinji are found in the southern part of India in the Nilgiri hills and western ghats. They are more prominently found in the valleys of Munnar in Kerala, since they require an altitude of 1200-2400 meters above MSL.

As one breezes past the beautiful tea estates in Munnar, you arrive at Eravikulam National Park, 10 km from Munnar town, one of the prime locations for the Neelakurinji flowering and is highly promoted by Kerala Tourism.
If you plan to go on a long weekend, make sure you book the tickets in advance online, as the National Park has a limit of 3000 people only per day. The park is open for public from 8 am to 4 pm.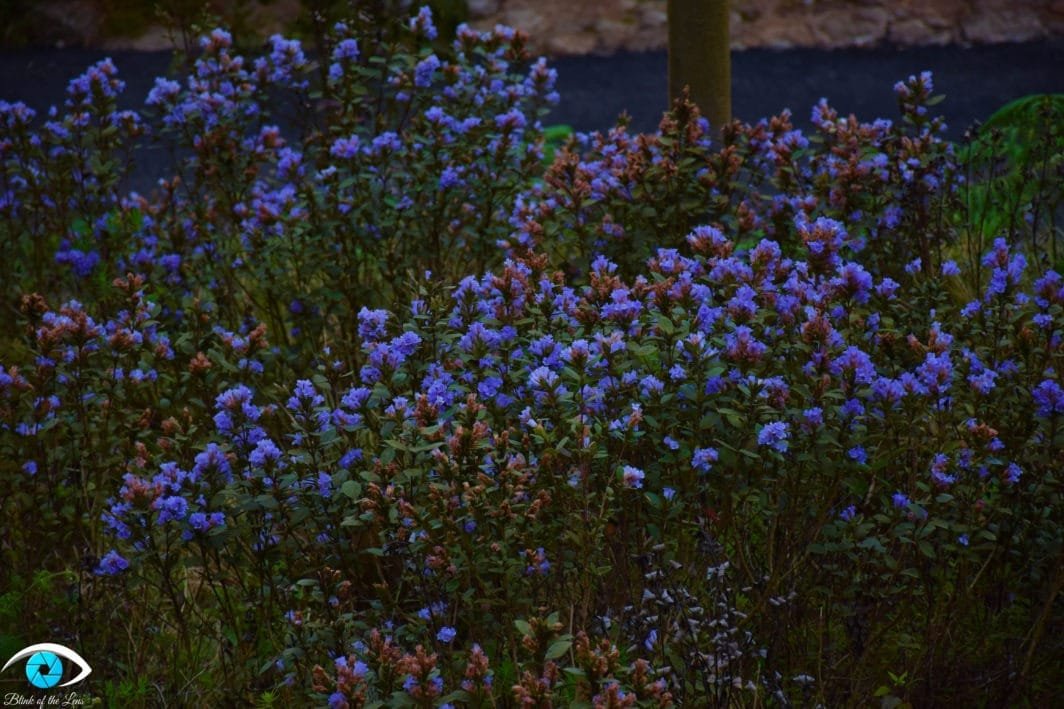 Neelakurinji – The Experience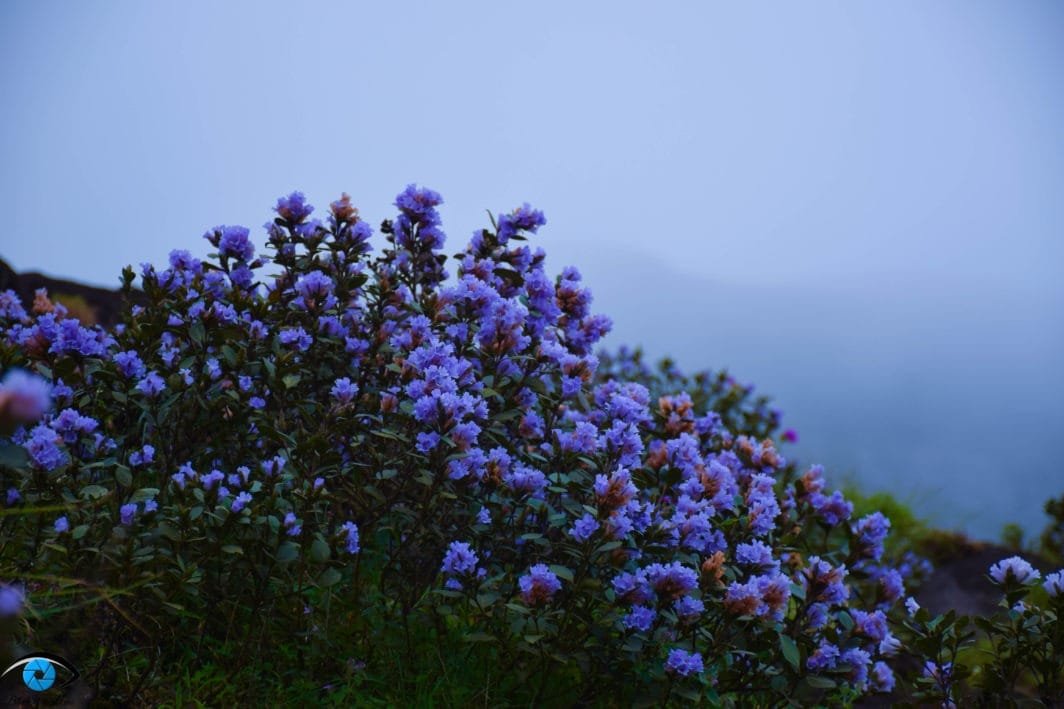 A worthwhile experience is on its way as you hike along the roads of Eravikulam National Park with the beautiful blue flowers blooming at your either side. As the cool winds blow through the flowers, it makes the sight even more soothing and refreshing. Perched upon the hills, embracing in its arms, when you witness a carpet of blue, you get the feeling of Nirvana as the beauty of the place and magic of the nature makes a mark in your mind, body, heart and soul. A must on the to-do list of nature lover, the flowers will make you feel obsessed with them.
So much so that you'll sign off from Munnar saying, "See you in 2030, Neelakurinji!"