Do bold bike tours across long distances get the adrenaline pumping through your veins?
If you are an avid biker and have a biking group, or if not so, a companion who would accompany you to exciting lands on a bike, you must explore these places in India on your motorcycle. The thrill of biking is combined with exceptional landscape views and breathtaking beauty that the Indian subcontinent promises. Mountain biking is another big charm that holds the bikers interest. Some of these exotic locations are discussed below covering north to south of India that should not be missed. Look out for the top 11 road trip destinations to hit off with your bike this season.

1. Manali to Leh

This is one of the most popular destinations when you want to go for a bike tour. Leh-Ladakh regions are the dream location for all bikers. The breathtaking landscapes and the exciting passageways of Rohtang pass and Khardung pass will leave you with memorable experiences. It is approximate of 1360 km and the best season to take this expedition would be in the months of July, August, and September.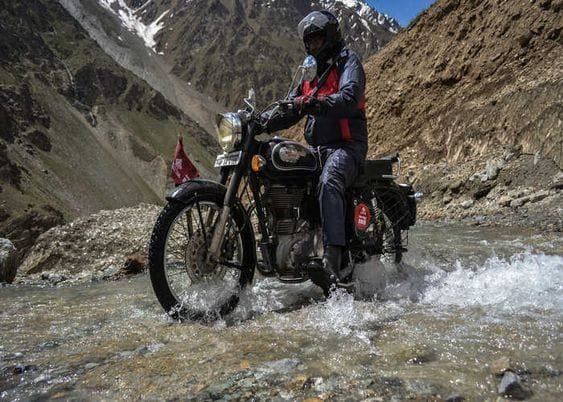 2. Chennai to Munnar

For all those Chennai workaholics who really need a break after a worked out weekend can get slaying with this refreshing bike tour from Chennai to Munnar. It is a 10- hour long drive covering around 600 km, but the greenery in Munnar can trick you into staying there a night. A total recommendation for a short bike trip.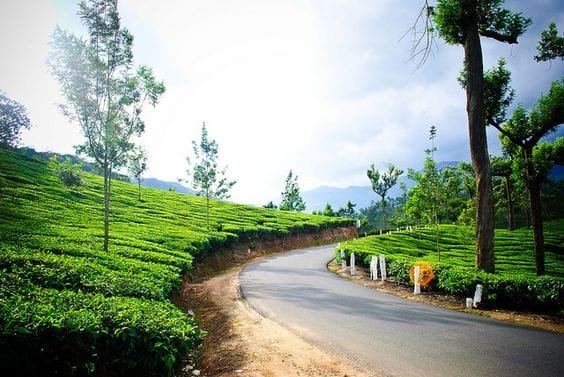 3. Delhi – Jaipur- Ranthambore

This route is known as the golden triangle tour of India. It's a bikers thrill to explore the mini bylanes of Chandni Chowk in Delhi and ride through the pink city of Jaipur exploring historic forts and monuments of Rajasthan. While Ranthambore has a rich wildlife park and known for its wildlife adventure. Bikers can have thrilling nature experiences up quite close and it can be a photographer's heaven. It is an 8- day tour covering 464 km and counted upon as one of the best bike tours in the country.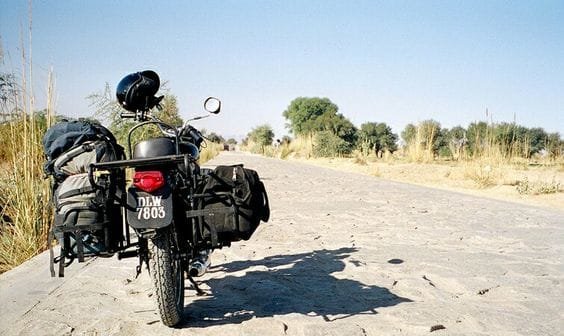 4. Sikkim- Darjeeling

Again, one of the most suitable destination for mountain biking, covering tiny hamlets and villager who are super friendly. This trip will refresh you with its pleasant winds and a breezy atmosphere. You may even spot tiny fields growing sweet potato or carrots. The best time to visit Darjeeling in its full beauty is in the month of October, just before the harsh winter sets off.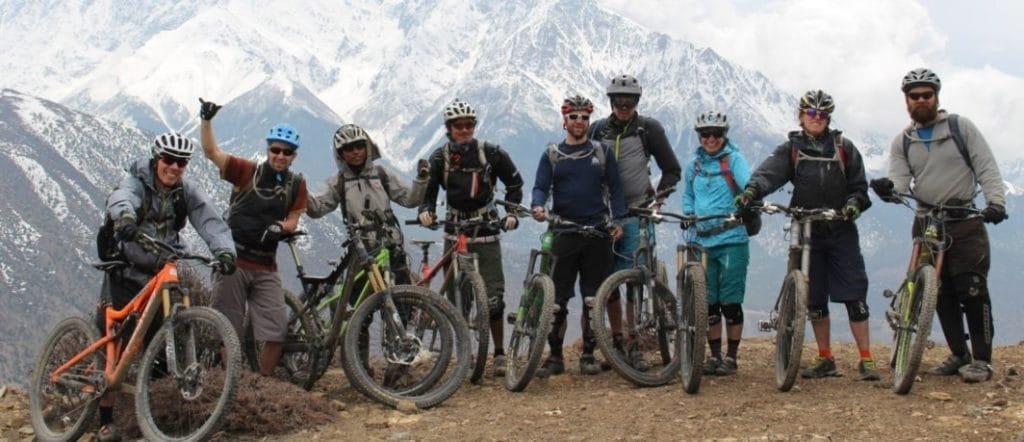 5. Ahmedabad to Rann of Kutch

This five- day tour of the Rann of Kutch on the west side of India is a very traditional and enriching biking experience. It is best advised to visit this region in the full moon period to get a breathtaking and spectacular view of the full moon over the Salt Lake. Do not forget to stay overnight in the Kutchi mud houses called "bhunga" It can leave you with starry midnight memories.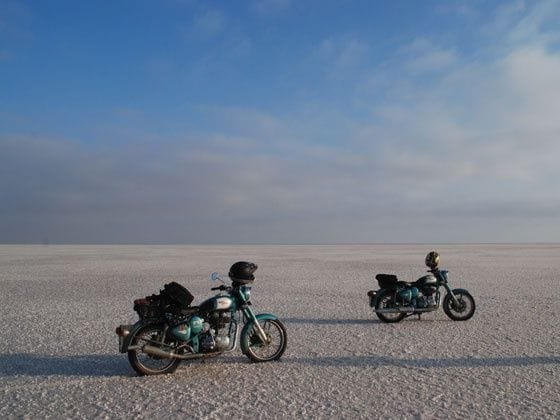 6. Manali to Spiti Valley

One of the best mountain biking tours in the Himachal Pradesh valley. It is a 568 km stretch and filled with spectacular views of the Himalayan range. One of the attractions includes camping at the Chandratal lake. The most beautiful time to visit it would be from May to July.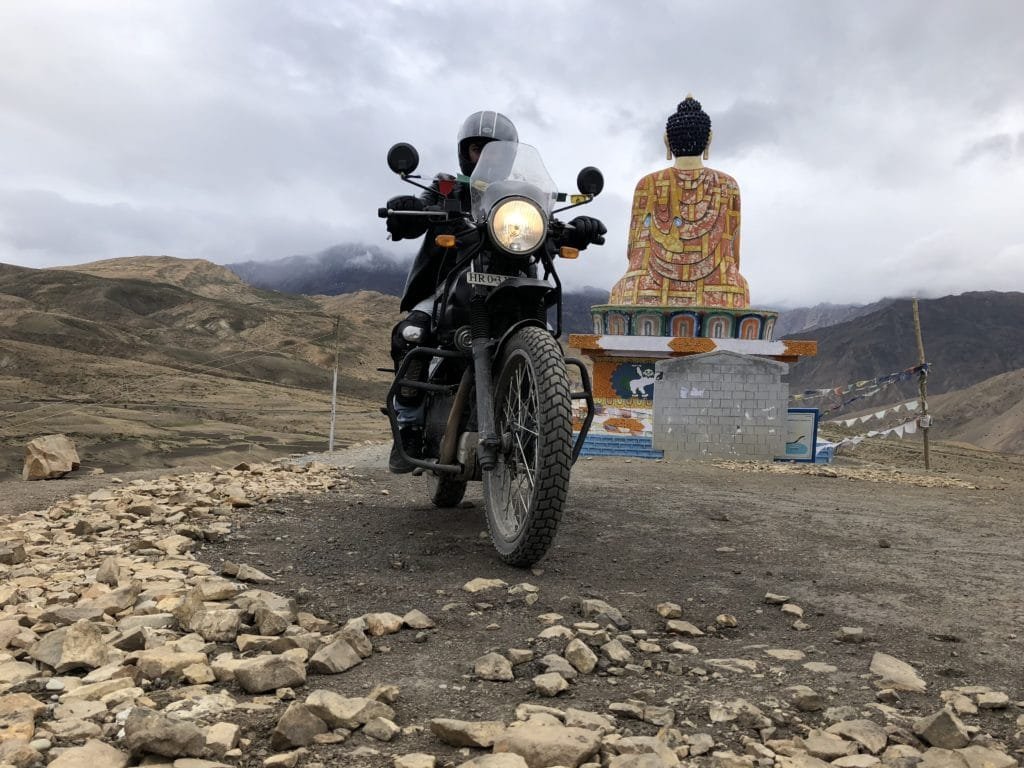 7. Mumbai to Pune

This most famous 93 km stretch is a second home to most Mumbaikars and Punekars. A totally recommended bike trip as the Mumbai- Pune expressway lies on the western ghats covering picturesque Lonavala. Just buy your stash of food and loads of 'chikki' and sit back and enjoy the long ride.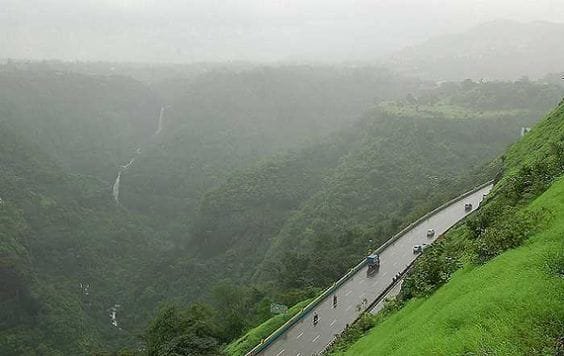 8. Bangalore to Bandipur Forest

This is a forest route stretching around 235 km and takes around 5 hours to cover. It is a beautiful highway trip with lush greenery to the Bandipur forest area. The developed road is lined with modern eating out options like McDonald's as well as Café Coffee Day. Besides the common bike routes, this one is another small adventure beauty.

9. Jaipur- Jodhpur- Jaisalmer
Coming on to this desert trip, it would be best to visit this place from November to February. It is a very long trip covering the forts and palaces across the desert region of Rajasthan in 1723 km. Be prepared for a very dry and hot climate and be ready with your tanning lotions, whereas biking in the winters would also be pleasant and much more bearable.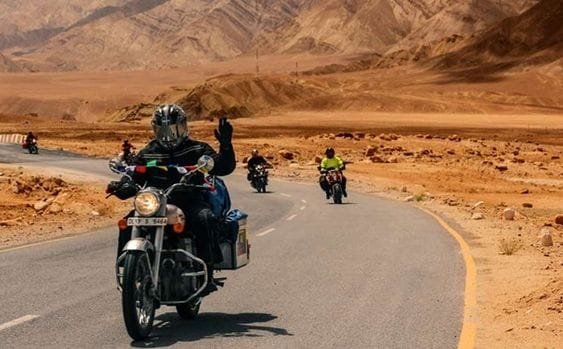 10. Gangtok to Lake Tsomgo

The North -Eastern region of India, with its exquisitely pristine landscapes, lies largely untravelled and unexplored. A road trip from Gangtok to lake Tsomgo, in Sikkim, is the best example of mountain biking. But, the mountainous trek will leave you asking for more with its adventure filed terrains. It is short and recommended road trip at 55 km long, to be taken in the winters.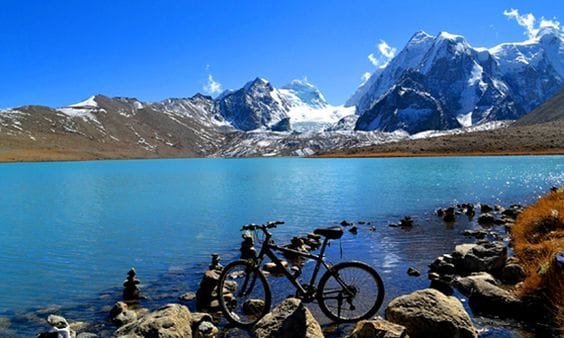 11. Vishakhapatnam to Araku Valley

Lying in the southern region, this road stretch is a wonderful ride for bikers. The pristine beauty of the Bay of Bengal and the eastern ghats will leave you with a refreshing experience. It is 116 km long and recommended to visit between the months of March and October.
The must visit locations here are the Borra Caves and the Tatipudi reservoir. Biking in these regions can get pretty fun and it can be a totally different experience from other modes of transport. Biking allows you to visit nature quite closely and explore the surroundings at your own freedom.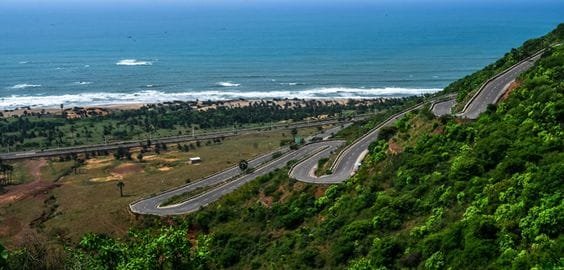 So what are you waiting for? Pick up a location for your bike tours and get set going on your Yamaha!