Life is nothing without a little bit of adventure and thrill. It is imperative for humans to take a break from the monotony and stress of a regular lifestyle and indulge in some action every once in a while! If you are a thrill seeker who likes to add some adventure and excitement to your life here and there, India has a vast plethora of activities that will satisfy your adrenaline chase.
Be it the thrill of playing a breakout escape room game or taking a bike ride in the mountains; there are several ways to add spice to your day-to-day life. With every state harboring its unique richness, there is so much to be explored across the country! Such an overwhelming number of choices might certainly make it all the harder for you to pick one for yourself.
To make it easier for you, we have narrowed down the top 10 thrilling and adventurous ideas that you can take part in India:
10
1. Chadar Trek in Ladakh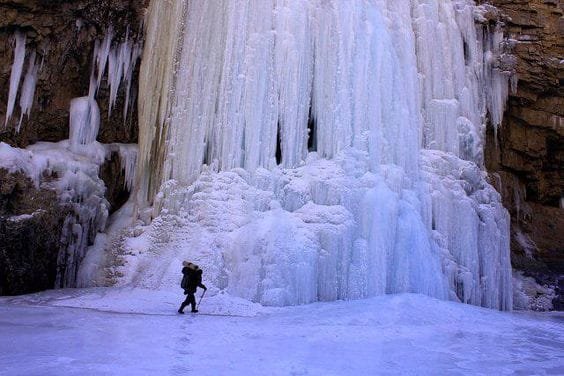 Chadar Trek
You cannot possibly imagine a bucket list for thrill seekers in India without the name of Ladakh in it! If trekking in Ladakh has always been your dream trip, this is your sign to visit the place!
The Chadar Trek, which only takes place during the winter months (January and February), can be a great activity during your visit. Down in the Zanskar River, as the temperature drops down treacherously, are you ready to face the freezing conditions? The blissful beauty of the snow-laden capes is sure to make up for the cold temperatures!
Also, know about 55 Great Treks To Take Up In India!