Life is nothing without a little bit of adventure and thrill. It is imperative for humans to take a break from the monotony and stress of a regular lifestyle and indulge in some action every once in a while! If you are a thrill seeker who likes to add some adventure and excitement to your life here and there, India has a vast plethora of activities that will satisfy your adrenaline chase.
Be it the thrill of playing a breakout escape room game or taking a bike ride in the mountains; there are several ways to add spice to your day-to-day life. With every state harboring its unique richness, there is so much to be explored across the country! Such an overwhelming number of choices might certainly make it all the harder for you to pick one for yourself.
To make it easier for you, we have narrowed down the top 10 thrilling and adventurous ideas that you can take part in India:
9
2. White River Rafting in Rishikesh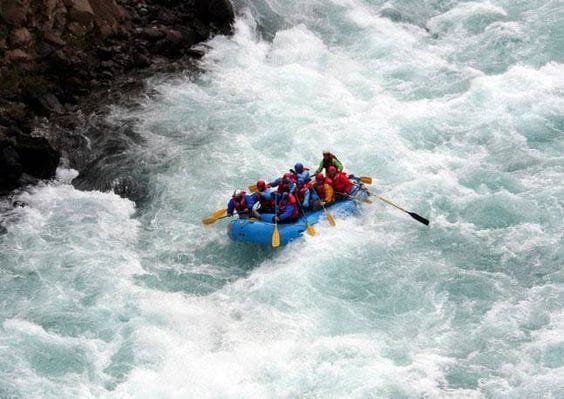 White-water rafting
Of all the river rafting expeditions that you can ever be a part of in India, there is nothing that can beat the one at Rishikesh! Wade across the fast-flowing waters of the Ganga while in your raft and get a real taste of adventure.
The majestic scenery of the surrounding beauty of the Himalayas would graciously compliment rafting adventure. Professional guides will be by your side as you wade across these challenging waters at Rishikesh!
Apart from Rishikesh, know about 5 Best Water Sports Destination in India.