Mussoorie, one of the remarkable tourist places in India, originates its name from the plants of Mussoorie or shrub mansoor. This plant is every where available in this region.
Mussoorie being the commonly visited hill station, is a must on list of every traveler in India. Here, we have all the reasons to justify Mussoorie as a good choice in holiday destination.
A Hill Station!!
Mussoorie is called as "Queen of Hills" and is 35 km from Dehradun. It is arranged so beautifully that it attracts visitors from all over the globe. Beauty of Mountains makes it perfect destination for everyone to go out there.
Mussoorie is the best hill station in Uttarakhand. It is just not popular due to its beauty but is also considered for business and education as it has developed various centres encouraging education and business.
A Summer Retreat!!
Mussoorie can be considered as a summer retreat in the country due to the cool and pleasant climate there throughout the year. You can see enthralling views of Shivalik closely from every nearby places. Mussoorie offers an enchanted feel with hillsides all around. There are many places to visit in Mussoorie and they all act as a soothing summer gateway.
Kempty Falls!!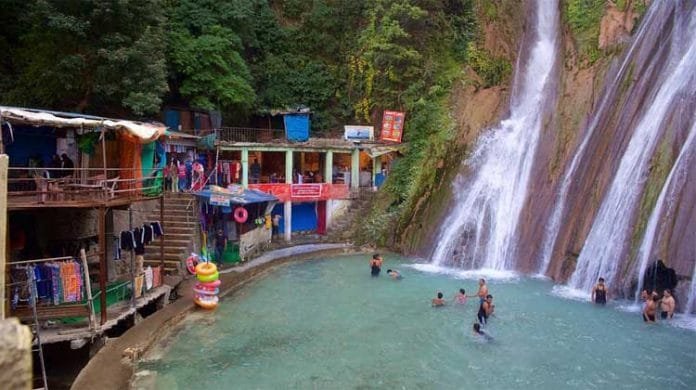 Kempty Falls holds all the charm to visit Mussoorie as it is one of the most outstanding waterfalls in Uttarakhand. It is encircled by high hills and cliff. It provides astonishing view when water falls from enormous height and further divides into five streams.
Mussoorie Lake!!
It is most famous amongst family and couples. It can be considered as the perfect picnic spot for travelers. You could enjoy here pedaled boating. The lake seems very spectacular during monsoon season. You can avail the fresh food here by several eateries around. Hence you make your travel striking experience.
Gun Hill!!
It is the perfect destination for nature lovers and photographers. You can observe Mussoorie's best outlook from Gun Hill with other pleasant viewpoints of the Doon Valley. You can also get a chance to see and feel cloud if you are lucky enough.
The Mall Road!!
What can be better walkway than the mall roads on a pretty hill station? You must visit the road, which extends from Picture Palace from the east to the Library in the west. While walking on the road you will get benches and lampposts everywhere on the lane, beuatifying it in the perfect way. Hence, if you want to have serene evening walks then have your way to the mall road. Moreover, it is also a shopping spot for visitors.
Jwala Devi Temple!!
It is the best place for the followers of Goddess Durga. Jwala Devi is a beautiful temple encircled by oak and deodar trees. This place works as the center of faith and devotion for the followers.
Happy Valley!!
Happy Valley is popular as mini-Tibet as it is home for 5000 Tibetan refugees. It was the very first Tibetan holy place which has developed in India. Here you can feel Tibetan culture so if you want to explore Tibetan culture then it is your must visit place. The Buddhist Temple and Tibetan Homes has maintained beautiful Tibetan culture in Mussoorie.
Camel's Back Road!!
The road is perfect for a solid walk as it can offer an astonishing view of the valley and the mountain. It can also be considered as a great sunset point. You can see the peaks of Badrinath, Kedarnath, Gangotri, Yamunotri, Chaukhamba, Nanda Devi and Trishul right from here. You can access here Telescopes to see a more vital look of the Himalayan Ranges.
Hope this helps you out for your perfect reason to travel to Mussoorie for your next holiday.