Andaman tour packages are not only famous among honeymoon travellers seeking some lonely time. But also among the family travellers who want to enjoy some time in natural surroundings with a lot of thrilling activities beyond the chaos of daily life. There are a few major reasons that make Andaman and Nicobar Island a perfect destination for holidays this season:
1. Unwinding at the beach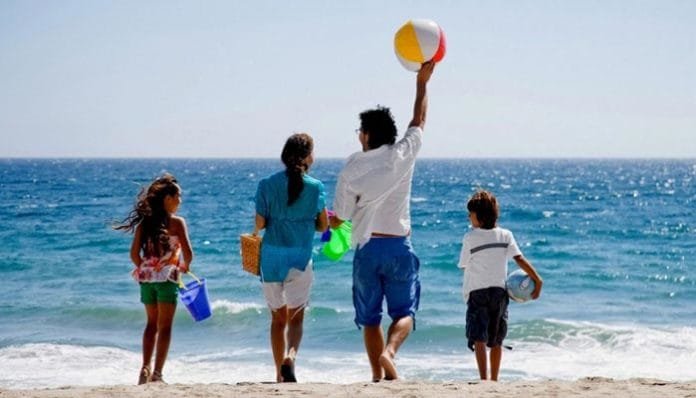 Neil Island
Your love for beaches and craving for having a good time with your loved ones will be fulfilled here. Very few beaches offer such a breath-taking view along with the solitude away from the madding crowd, it's still an untouched beauty with clear water, amazing marine life and peaceful nature. You will forget the time while enjoying the tide and the children will feel at the top of the world while making sand castles. Don't forget to visit Radhanagar beach, the unexplored beach on Neil Island which is voted as one of the best beaches in the world for swimming, you can also witness the beautiful sunset from there.
2. Enjoy your time doing nothing
Relaxing moments
Just spend some time doing nothing. Get your favourite book, bring out your sunglasses and just spend your day lounging at the beach soaking up some sunshine and getting tanned. Just relax and forget the worries of hectic city life.
3.
Witness Bioluminescence at Havelock Island

Bioluminescence
A rare phenomenon known as Bioluminescence is also one of the reasons that attract lots of travellers. The most magical and memorable sight. It feels as if the tiny stars are floating under your feet. This can be experienced in Havelock Island during no moonlight. The beaches glow because of the presence of phytoplankton that is visible during the months of Nov-Dec-Jan.
4. Enjoy the Seafood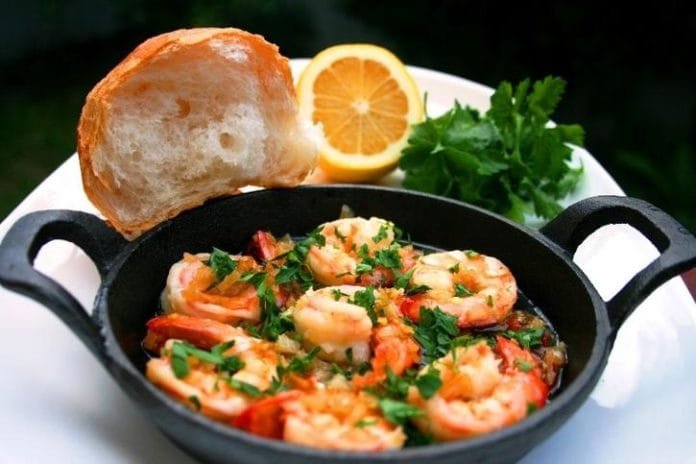 Mouthwatering Seafood
As it is dominated by sea and beaches, the seafood is quite famous here. You will be amazed to discover the incredible seafood palate. Keep one of the evenings at leisure to enjoy some quality time with your family along with lavish seafood platter and a glass of wine. You will find lots of café with good quality of sea food, but Port Blair is the best place for quality sea food. You can also choose from Indian, South Indian, Continental, Thai, Israeli or Bengali cuisine. Even if you are not a foodie, it will tempt and attract you because of the unique variety & quality it offers and if you are a foodie just pack your bag as you have one more additional reason to visit this beautiful island.
5.
Adventurous Water Sports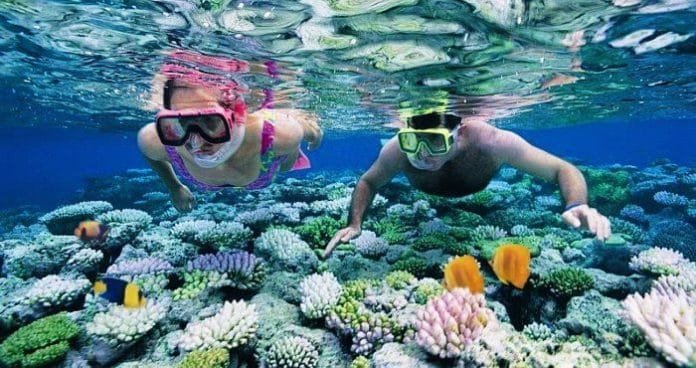 Scuba Diving
Scuba Diving, Snorkelling, Sea Walking & Banana Boat
ride. Another major reason that attracts travellers is water sports. Andaman tour packages offer a good range of water sports. Scuba Diving & Snorkelling are most famous & many thrilling water sports, you will get a chance to dive deep in the sea and meet the beautiful marine life. If you are afraid of jumping in the sea and still want to experience the marine life Sea Walking is for you. You will get a helmet and transferred into the sea, enjoy the feeling of weightlessness and meet the fishes while walking in the sea. It's a totally new and different experience. Banana Boat ride is another fun ride. The rider will take sudden twists and turns to make your ride more thrilling. You can also enjoy the Parasailing. Also, check out other water sport destinations in India.
6. Glass Boat Ride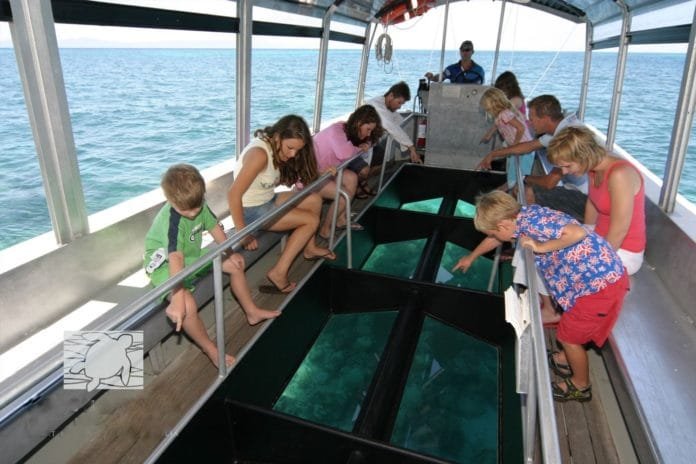 Glass Boat Ride
This one is for kids, one of the must-do activities for children is Glass Boat Ride to experience coral reef in Andaman Island. If your child is too young to do the water sports Glass Boat Ride is the best available option to experience marine life. It's a boat with glass bottom along with highly trained professionals who will help you with all the information and will not let you miss any of the important things from marine life such as freckled frogfish, fire goby and many more mysterious creatures hiding in the kaleidoscopic coral reefs.
7. Stay in a beach resort in Havelock/ Neil Island


Havelock Beach Resort
You can enjoy your stay in five-star hotels anytime and anywhere but forget
about the hotels and go for beach resorts in Havelock and Neil Island. It will be one of the most memorable stays of your life. Something that charms the travellers and gives them a reason to opt for Andaman tour packages.
8. Visit Cellular Jail
Cellular Jail
Along with the beaches and scenic beauty, Cellular Jail also attracts traveller. The jail was also known as Kālā Pānī and it was a colonial prison in the Andaman and Nicobar Islands, which was used by the British especially to exile political prisoners. It has a historical significance. The light and sound show at Cellular Jail is a must when you are here.
9. Elephant beach at Havelock Island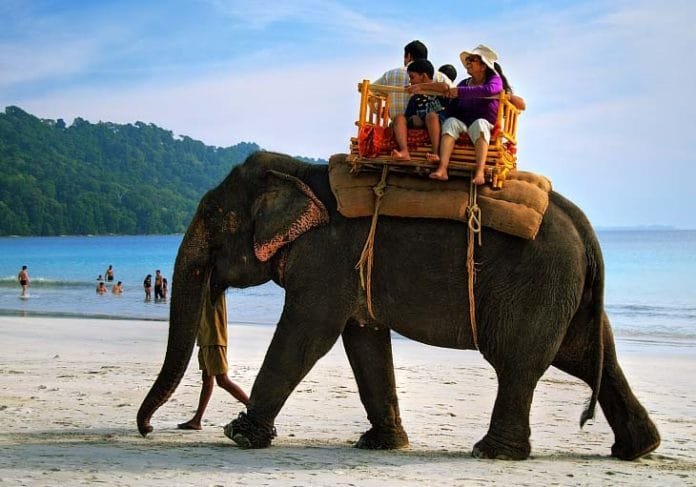 Elephant Ride
You can take a boat ride which will take approximately 30 minutes from
Havelock Island dock. It offers a great opportunity to watch the marine ecosystem. For a better view, you can trek to Elephant Beach, a guide will accompany you because he will be familiar with the area. It can be easily explored by boat, but only the walk amidst the mangrove forest and marshland will give you a true and most remarkable experience.
10. Turtle Nesting
Turtle Nesting
Andaman Island not only welcomes lots of tourists between Nov to Jan but it also welcomes varied kind of turtles between December to March for hatching. People seeking more adventure can visit turtle nesting site at Diglipur. It's a fascinating site that will leave you mesmerised. This place is famous for its Jarawa Tribe too and offers lots of hiking tracks such as Alfred Caves and Ross & Smith Island etc.

The best season to visit Andaman Island is between Nov to Jan, when they
celebrate their annual tourism festival. So, if you are planning to go on
holidays, don't give it a second thought, Andaman tour packages are the best holiday option available for you this season.
11. Watch this story in Video.