"We travel for romance, we travel for architecture, and we travel to be lost."

― Ray Bradbury
To travel is to make a journey; but what would a journey be, if the traveler doesn't grow through it? Wouldn't that be equal to just moving from one place to the other, without really gathering a thing? It is more than just an experience; more like understanding the transition of spaces: how one space segues into the other.
Architecture and travel, they go together like apple and pie. Shoes and laces. Paper and pencil. Living in the diverse nation that we do, various architectural styles have come up, owing to the various cultures and rich history. Here is a list of Indian cities that pack a punch when it comes to design, style and architecture.
India's French Colony: PONDICHERRY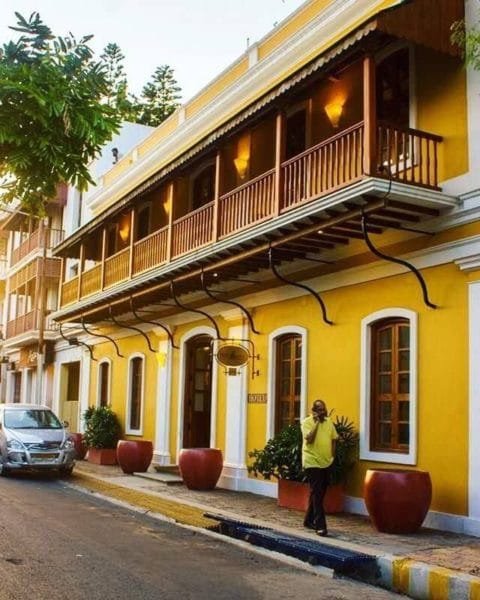 This quaint little town tucked away in the Eastern part of Southern India oozes French charm and a distinct 'joie de vivre' reminding visitors that it is a former French settlement. Famous for its Colonial French and Franco-Tamil architecture, the influence of the French culture can also be seen in street art around the town and in the decor of most houses.

Don't miss: It's impossible to come to Pondicherry and not visit Auroville. It is a bold, utopian experiment in spiritual and sustainable living. Go there to observe the ongoing experiments in building materials and to experience an alternate lifestyle based on life-work balance and community living.
The Overlooked Architectural Gem: KASHMIR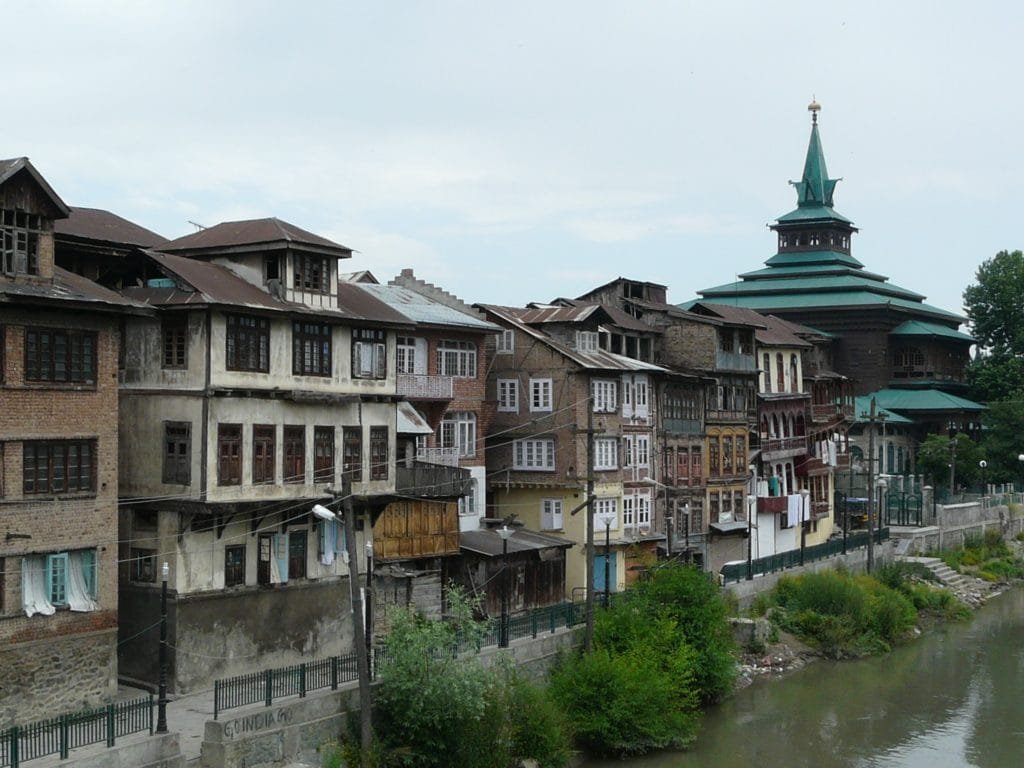 Known for its unparalleled natural beauty, Kashmir has equally alluring style and design of its houses. Both vernacular and colonial architecture in the valley celebrate the historical skill of Kashmiri craftsmen. Also demonstrate how traditional homes adapt to geography by utilizing local stone, wood and brick. The earthquake resistant vernacular construction systems of Kashmir is something every architect and builder should know of.
Don't miss: Don't forget to visit Leh-Ladakh. Dotted with ruins of
old castles and forts across its vast mountainous terrains, the architecture here has a strong influence of religion, geography and climate.
The City Beautiful: CHANDIGARH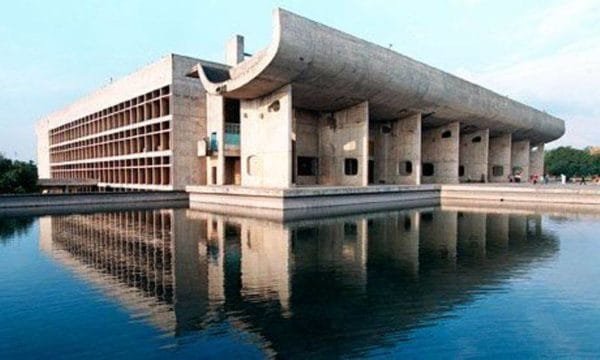 One of India's first planned cities and characterized by the seal of Le Corbusier, Chandigarh is one of the best experiments in urban planning and modern architecture in the twentieth century in India. . This city feels both futuristic and retro. It's a time capsule of Mid-Century Modern and Brutalist architecture set in the foothills of the Himalayas. In 2016, the Capitol Complex in Chandigarh was declared a UNESCO World Heritage Site, making these incredible modern buildings a must-see!
Don't miss: While here, don't forget to go and visit Virasat-e-Khalsa in
Anandpur Sahib. Designed by Moshe Safdie, it is a mammoth museum chronicling Sikh history.
A City Older than History: VARANASI
Believed to be a crossing place between this world and heaven, Varanasi is also a epicenter of cultures from India and beyond. Jainism, Hinduism, Buddhism have coincided their paths with this city, which has also witnessed Mughal intrusion connecting it to Islam as well. As a result, the architecture here have diversity in construction, detailing and pattern. It is the perfect place to witness the colors and chaos of an Indian city!
Don't miss: Take a rickshaw for an exhilarating 8 mile ride through Varanasi's busy, hot streets to sacred Sarnath for some fresh air. Also see where Buddha preached his sermon in the Deer Park; the spot is marked by a stupa.
Blend of the Ancient and Modern: HYDERABAD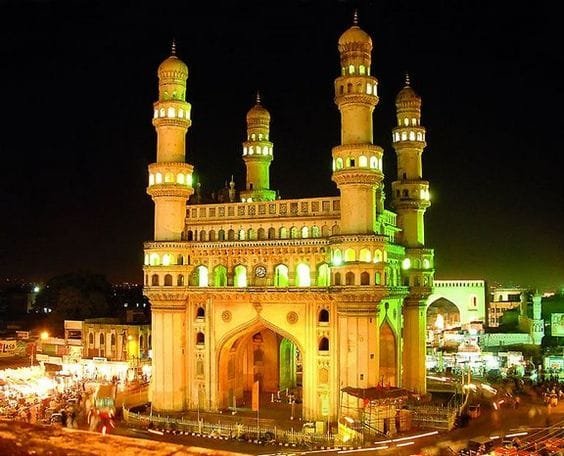 The architecture of this city is a good source of astounding stories, adventure, and legend. Dotted with architectural masterpieces of different eras and styles, this city has embraced the modern steel-and-glass structures with equal ease. The historic relics in confluence with sumptuous skyscrapers create a bewitching panorama of ancient and modern times.
Don't miss: Combine this trip with a stop at Warangal, a 3 hour ride away, a place of great religious, historical as well as cultural significance. It is a complete package for a family and group outing.
A Gharana of Architecture: AHMEDABAD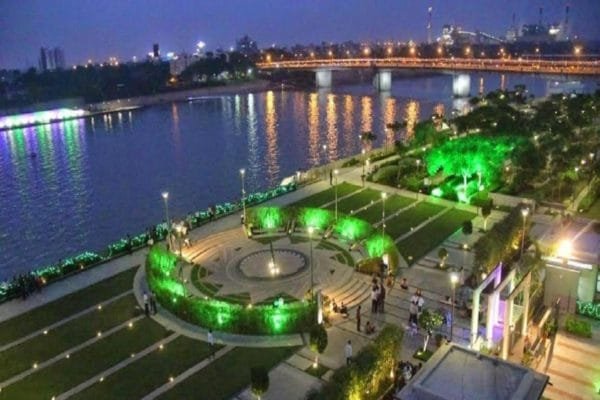 The possible Design capital of India, Ahmedabad is a playground of the most amazing architects of India: Le Corbusier, Charles Correa, Louis Kahn and BV Doshi, all in one city. The modern architecture is juxtaposed against ancient temples, mosques, forts, step wells and lakes. Wandering through the streets lined with ancient Ahmedabad housing known as pol, the sights and sounds of this city will surely broaden your perspective and fill your soul.
Don't miss: Around 75 km from here in Lothal, you can visit the remains of the commendable Indus valley civilization and experience what great town planners we were 4500 years ago!
A Historical Story Tale: HAMPI
The boulder-strewn hills of Hampi are a traveler's paradise – with royal pavilions, ancient markets, aquatic structures, a museum and monkeys! This place is an splendid example of Dravidian architecture with adoption of elements from Indo Islamic Architecture. If you find joy in heritage, history, architecture, art and stories, it is the right place for you!
Don't miss: While there, a trip to Bijapur and Badami is equally imperative!
City with a Past: BHOPAL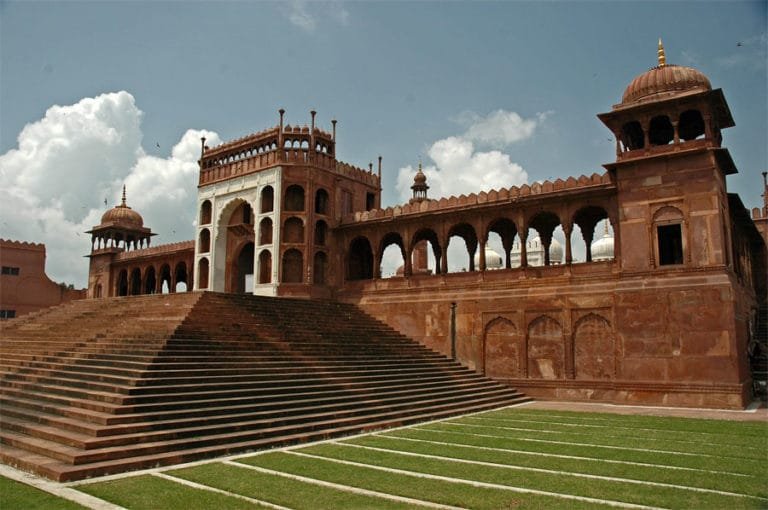 Charles Correa played an important role in giving Bhopal its modern architectural vocabulary where he designed many iconic structures. From ancient tribal kingdoms to Hindu kings to Muslim dynasties, the city has been witness to changing times, destruction and resurgence, all of which have left their imprint behind in the form of built heritage.
Don't miss: Bhopal is surrounded with many places that deserve your attention: Jhansi, Sanchi, Bhimbetka, Khajuraho Temples…
Architecture is the only thing which can never be eradicated from the list of travel. It is the art of culture, living and lifelong era.