Weekend Retreats have become a compulsion in today's hardcore life. Everyone is in search of a quick breakout from their hectic scheduled life. Delhiites are the fun-loving weekend party animals. Thus here we come with a list of weekend retreats for Delhiites. 12 Places near Delhi to solve your time in thinking for your coming weekends.
1: Mussoorie
'Queen of the hills'. This particular place never gets old. Mussoorie is best to visit for all Delhiites for a refreshing weekend. With a good pleasant weather, it is healthy for your pockets too. Hike up, dive into various adventures and enjoy the scenic views to cheer yourself up.
Distance: 275 km
Best Time To Visit: Throughout the year except monsoon.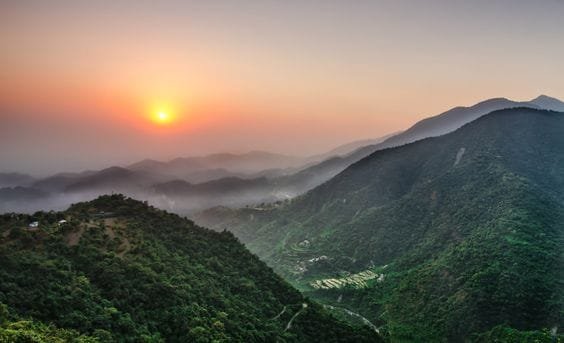 2: Rishikesh
Known to be as the Adventure Capital of India. You will always be left with something from this place. Rafting, camping, trekking, bungee, zipping and then the yogic practices. Rishikesh is a perfect stress-booster destination. Relive the best moment of your life here.
Distance: 242 km
Best Time To Visit: September-April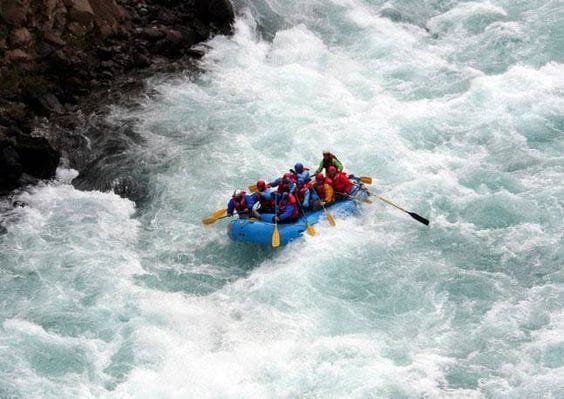 3: Jim Corbett National Park
One weekend with the enthralling wildlife. Spend a day or two in the jungle in search of best views of Bengal Tigers. It is known as the oldest and prestigious National Park. Take a long weekend to have an evening amidst rains in Nainital. And a day with jeep safari at Corbett. 
Distance: 235 km
Best Time To Visit: October-June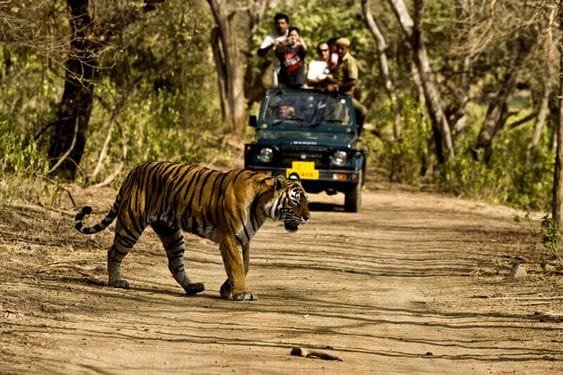 4: Mathura-Vrindavan
This blend of place slays with Lord Krishna. Dance with the Rasleelas there. Holi and Janmashtami are the festivals which will leave you enthralled. Pilgrimage is a fun activity with Lord Krishna. Try it out here. Both the places are scattered with numerous temples of Radha-Krishna. When done with all your party fever, spend a few time with decent fun.
Distance: 162 km
Best Time To Visit: October-March

5: Lansdowne
It is the most picturesque hill station near Delhi. Surrounded by lush pine forests, this little place is another home to heaven. Rejuvenate and relax from all the worries in this peaceful town. Reach Lansdowne and just do nothing. 
Distance: 246 km
Best Time To Visit: Throughout the year with pleasant summers, pretty monsoons and chilling winters.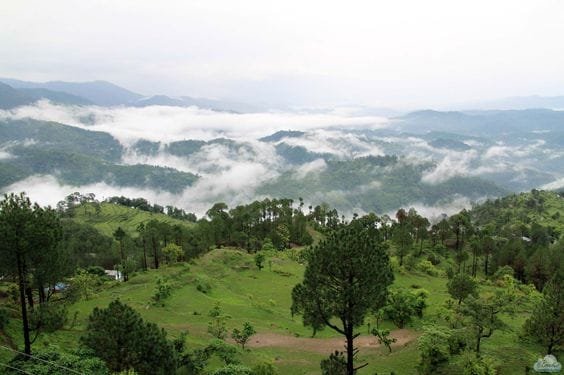 6: Neemrana
For the most sorted weekend, visit Neemrana. The town of forts, lakes and attractions. Nestled in Alwar district of Aravalli ranges, this particular place is a walk in history. Neemrana Fort is a major attraction there which has now turned into a heritage hotel. Spend a royal night at the fort with a magnificent view. Also indulge in adventure activity there.
Distance: 121 km
Best Time To Visit: Throughout the year.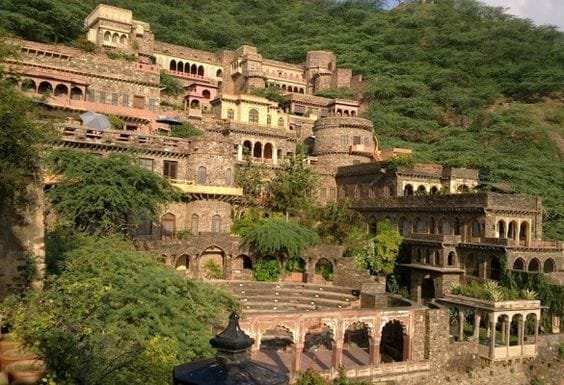 7: Solang Valley
The perfect destination for the adventure junkie Delhiites. Weekend is well settled with mountains in a chilling breeze with all various types of adventure activities. Glide with the paras, zorb in the bubble balls or ski board in snow during winters.  Also with nature at its best to make your weekends best.
Distance: 575 km
Best Time To Visit: Throughout the year.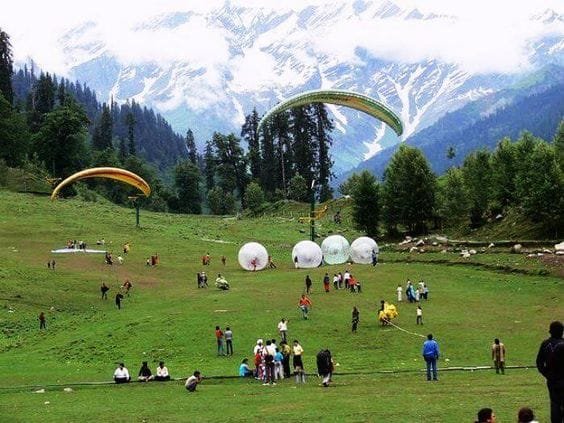 8: Kasol & Kheerganga Trek
The dreamland trek for every Delhiite. Kasol has come as the new hippy home with all the fun. Be there with your bachelor group for most memorable days.  Kheerganga Trek never feels like a physical pain due to the scenic pleasure all through the way. A dip to hot water natural springs in cool mountains is a best long weekend solution. Also look for other bachelor trip destinations.
Distance: 520 km
Best Time To Visit: Throughout the year.
9: Jaipur
A weekend out at Pink City of Palaces. Look out for the ways of royalism in our blood, a gift from our classic kings. With it, they have left us with beautiful architectural buildings, to adore forever. Get the breezes at Hawa Mahal, know the stories or more at City Palace, rising up to Amber Palace and pride for the ancient scientific logics at Jantar Mantar. Also come back with the bag filled with alluring shopping items of Jaipur.
Distance: 268 km
Best Time To Visit: October-March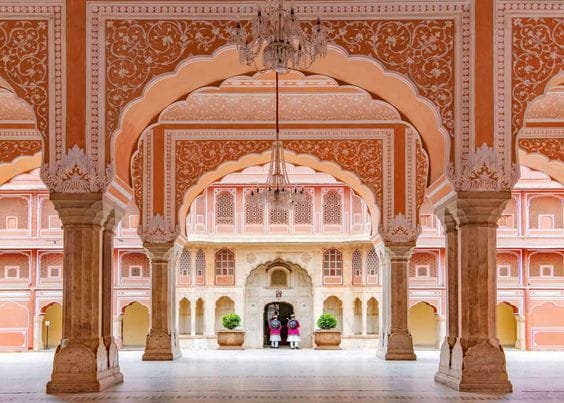 10: Chopta-Tungnath
Another camping destination, which is yet not common and crowded. Drive upto Chopta with your party stuffs. It is a beautiful meadow land between forests. Spend a day admiring the beauty of mountains and chilled nights. Also, trek up to Tungnath Temple and Chandrashila Peak for some hiking trips. You can also get options of hotels and guest houses there.
Distance: 394 km
Best Time To Visit: Throughout the year with variant experiences.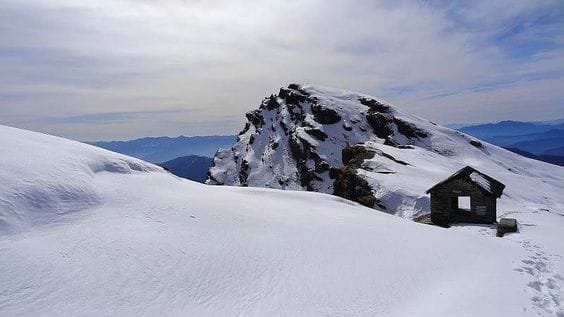 Also Read: 55 great treks to take up in India
11: Agra-Fatehpur Sikri
If your travel activity include history, art and archaeology, then take a weekend time for Agra. Taj Mahal needs no introduction. We are proudly owning this beautiful wonder of love. With it, Agra also has other important historical sites to visit. Fatehpur Sikri is still standing boldly with 'Buland Darwaza'. And all of these places are worth a view.
Distance: 212 km
Best Time To Visit: October-March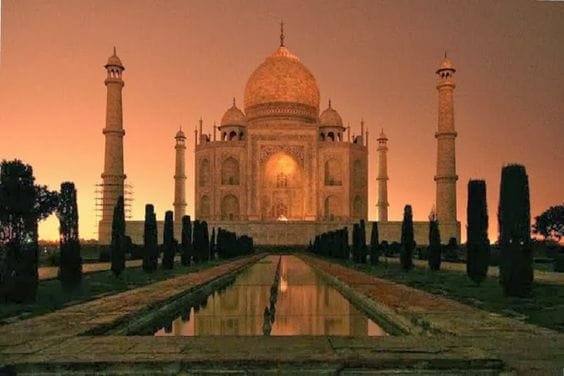 12: Kasauli
Head up for a bike trip or a weekend with your family. This place is another soothing destination with great weather. Delhi being in north, keeps it close to mountains. Kasauli is another such small hill town with Victorian buildings and atmosphere to soothe your mind. Drain out the pain of your hectic daily life in the calmness of this place.
Distance: 304 km
Best Time To Visit: Throughout the year.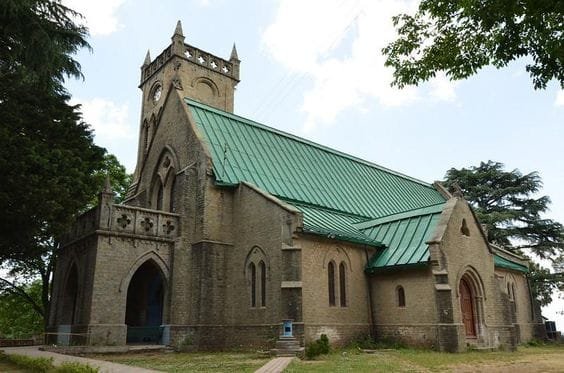 Head out with your destination and break up for a while from your scheduled Delhi lifestyle.
Also Check: 10 untrodden locations/places to visit near Mumbai-Pune.