Recent visit for the Tungnath-Chandrashila trek summit guided me with the newer phase of trekking. Always read and heard of weather disturbing the routes and resulting in unfulfilled plans, but this time I got to know it deeper. The pretty beautiful rain and hails on heights might give us the pleasure of cold but could be exactly very dangerous on our walkways. But I will not deny with the fact that despite of heavy rains the little hope of sunshine always brightened the day once. We walked our ways cheering up with the blooming spring through the forest ways from Deoriatal to Chopta. Routes of Chandrashila connect up with the hindu pilgrimage spot of Lord Shiva.
Tungnath Temple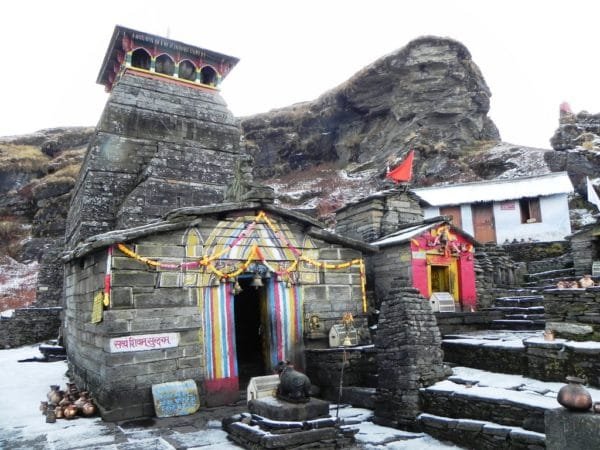 It is termed to be the highest Shiva temple in the country. According to mythology the temple is known as the 'Tritiya Panch Kedar' depicting the story of Pandavas from Mahabharata, searching for Lord Shiva to convince him for the guilt of killing their brothers, Kauravas.
Route Illustration: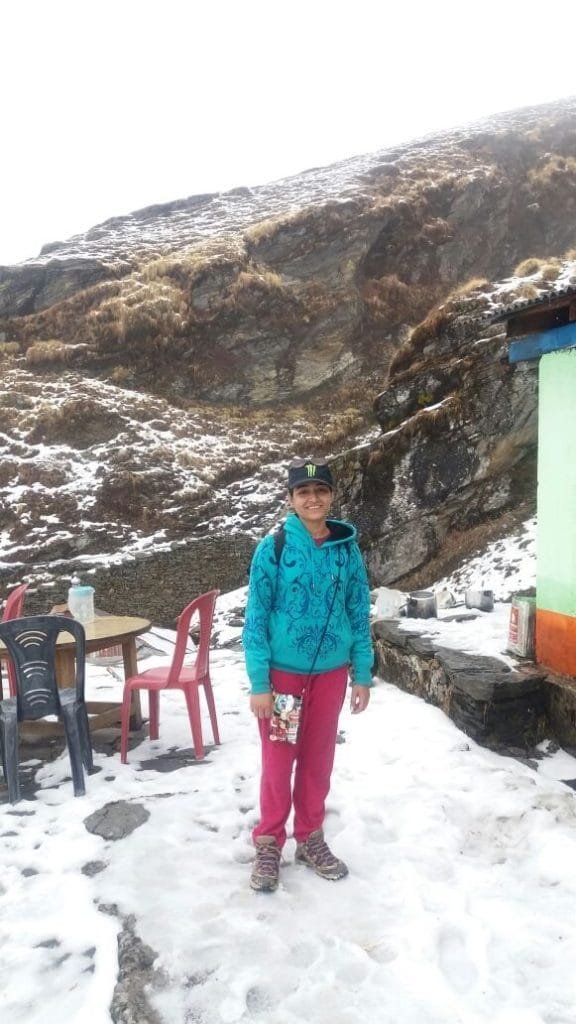 Illustration is actually the perfect term while moving in the laps of mountains because it proves that how beautifully the nature has illustrated itself. Curves, streams, mountains surrounding rich vegetation, birds and flora, it is a wholesome package. The trek to Chandrashila is via Deoriatal, Chopta between the lush green forests, best in springs with pink beauty. Large eagles in the skies flying between mountains giving picturesque view to capture and save it in your memories forever. Moving on to the height look for the clouds coming on your way with you and let you feel for the breezers around you. Ahh!! How can I go forward without sharing about Himalayan Magpies near my campsite, one pretty evening. Such a beauty it was with the vibrant colours. Every time I visit such places, help me prove that nature is the answer to all the stress of our lives.
Unfulfilled Trek: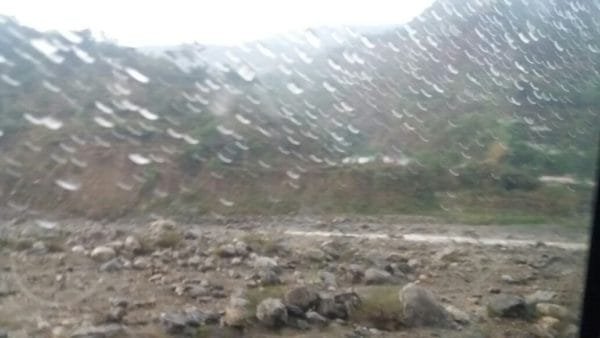 Heavy rainfall and bad weather conditions with all white out and hail could not support us for the summit to the Chandrashila Peak. We did it till Tungnath Temple (12,073ft.) from where it was just the distance of 1km left to reach the top of Chandrashila but decided to get back from there. The peak is of 13,000ft but still we could not win it. This is the story of mountains, you cannot ever conquer them until the mountain itself want you to do that. Although I left with the summit this time, but I returned with the rich, healthy experience for my lifetime.