If you love to get that adrenaline rush and have an incredible experience in the sand, then Mleiha is the perfect destination for you. As a premium location for outdoor pursuits, Mleiha presents a huge collection of activities that can quench any tourist's thirst for adventures. Not only those who love adventures, but tourists with a soft spot for history, photography, or stargazing will thoroughly enjoy their stay at Mleiha. From dune bashing to enjoying the spectacular view of the landscape, you can engage in different activities and make the most of your vacation.
Where is Mleiha?
Located in Sharjah, this town is considered to be the origin of life in this part of the world. Mleiha is marked by an abundance of desert and sand dunes that are tall like the mountains. As the directions of the dunes keep changing, there is no geography of the desert. This place has remainders from the Palaeolithic, Neolithic, Bronze, Iron, and pre-Islamic periods. If you are into history, you can learn a great deal about the people who settled in these places. Along with this, many of the UAE's ancestors' rituals can be discovered in this place as well.
This central region city of Sharjah links the Emirate's west coast to its east coast. The town is located on the south of Al Dhaid and it is close to Jebel Fayah. It is approximately 65km away from the Sharjah city. The archaeological centre of Mleiha was introduced in 2016 which gives the visitors an opportunity to go back in time. Mleiha offers eco-tourism, archaeological tourism, adventure tourism-all of it making it a great spot for every type of traveller.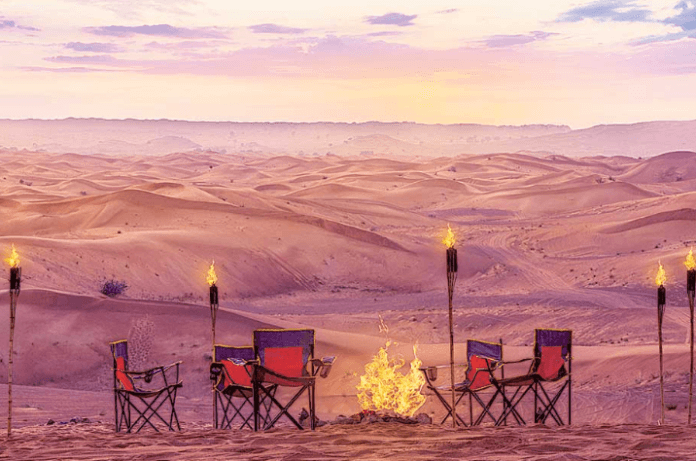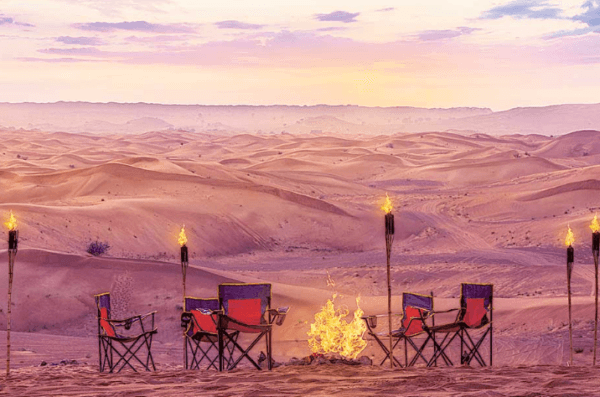 Adventure activities in Mleiha
Trekking through the sand dunes, Limestone Mountains, gravel plains, and mountainous terrains are a few of the many activities that you can experience during your stay. Given below are some of the activities to do while in Mleiha:
Mleiha adventure tour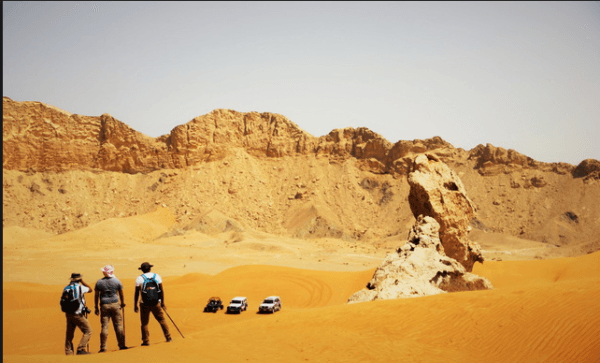 If you are an adventure lover, then these tours are just made for you. There are many traveling agencies that provide different adventure packages which include exciting activities. Getting spectacular views of this exotic place is possible when you opt for these tours. Witnessing Mleiha's amazing landscape from the best angles, discovering Mleiha's majestic mountains, etc. can be experienced while undertaking these tours. Some packages also come with relaxation time in the Sunset Lounge. The duration of these tours can vary from three to six hours. If you are visiting Mleiha any time soon, you should book these tours beforehand.
Mleiha Archaeological Centre-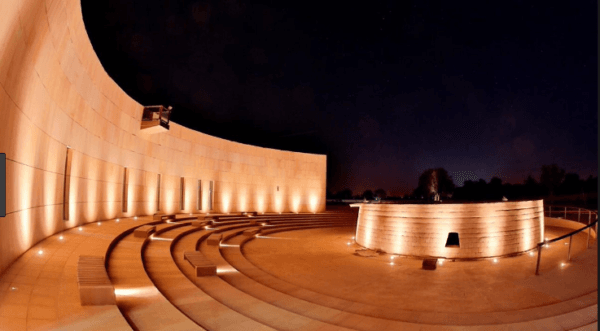 This is a major destination for tourists who are very enthusiastic about history. The centre shares the rare findings from the historical era along with an explanation of the evolution of life in this part of the world. This is a state of the art museum which surrounds the remnants of the old period. If you would like to have a walk back in time, the Mleiha Archaeological Centre is a place that you must visit.
Paragliding and paramotoring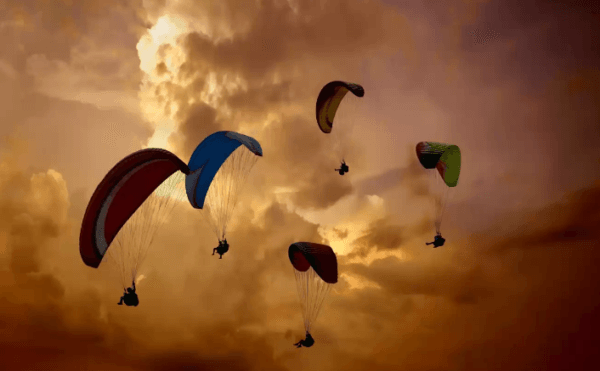 To get some thrill in the air, you can get up on the tallest mountains of Mleiha and glide down while being tied together with a pro paraglider pilot. This way, you can get a wonderful view of the breathtaking scenery of Mleiha. You can also opt for a paramotor and start your ride near to the sea level. Both ways, you can get a spectacular view of the sunset and take exclusive pictures.
Desert cycling tours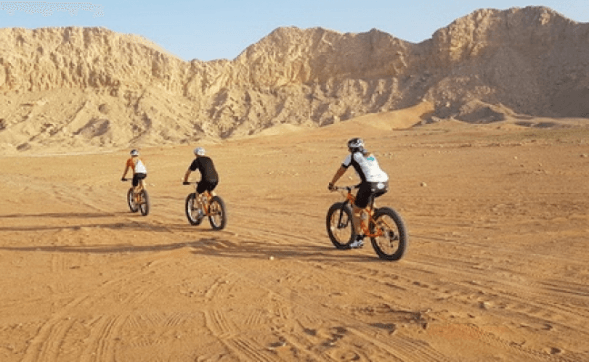 If you are fond of cycling, then you must indulge yourself in this activity. The FatBoy bikes come with very wide tyres to provide you with the ride of a lifetime. Ride on your bike and explore the amazing wildlife and incredible archaeological discoveries. Different landmarks and monuments of Mleiha can be discovered while riding the FatBoy bike. You can ascend the soft dunes and watch the wildlife which includes reptiles, camels, birds, and other creatures. 

Fossil and Camel Rocks
If you want to see the best sceneries and panoramic views, then you have to climb to the tops of the Camel Rock and Fossil Rock. You need a guide to reach the top of these rocky places and enjoy the scenic beauty of the sunrise, sunset, moonrise, etc. "Watching over the region from the top of Fossil Rock is the best experience I had in Mleiha!"-says Jason, an academic writer of MyAssignmenthelp.
Dune buggy adventure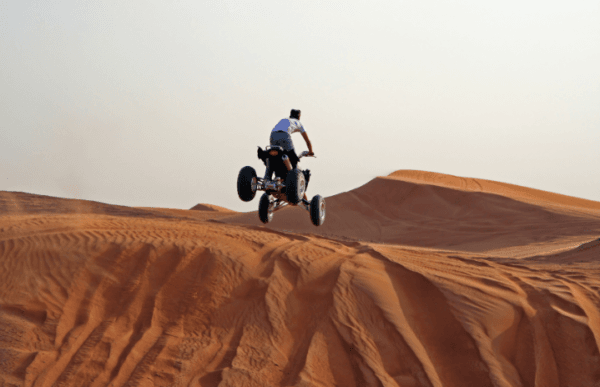 Go for dune bashing in the Polaris Extreme Adventure Buggies of Meilha. You can opt for the extreme fossil climb as well. While in Mleiha, you should definitely take part in a drive which will be an hour long and take you to the peak of Fossil Rock. Once you reach the peak, you can see the whole region from a bird's perspective. You can also opt for another extreme tour that will let you have a thrill drive through the Mleiha Desert and Faya Dunes.
Stargazing and overnight camping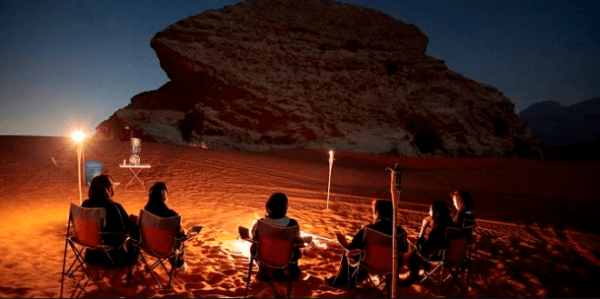 If you are visiting Mleiha, you should not miss overnight camping and stargazing. This will help you to get accustomed to the serene beauty of the desert. Along with this, you will also find campsite experts who can thoroughly educate you regarding the galaxies, constellations and other facets of astronomy. When you opt for an overnight camp, you will get BBQ dinner, an exclusive stargazing experience, and a great breakfast when you wake up the next morning. By stargazing, you can expect to get glimpses of different planets including Jupiter, Mars, etc. while enjoying some Moroccan tea, Karak, or Gahwa. To have a genuine experience of the desert, you must go for this activity and make great memories.
Sunset Lounge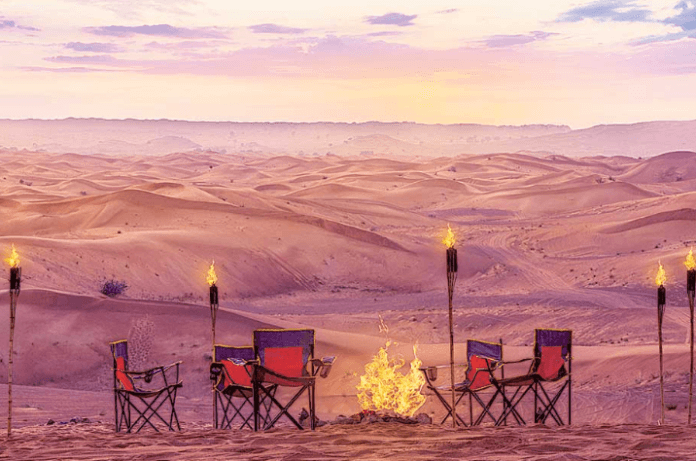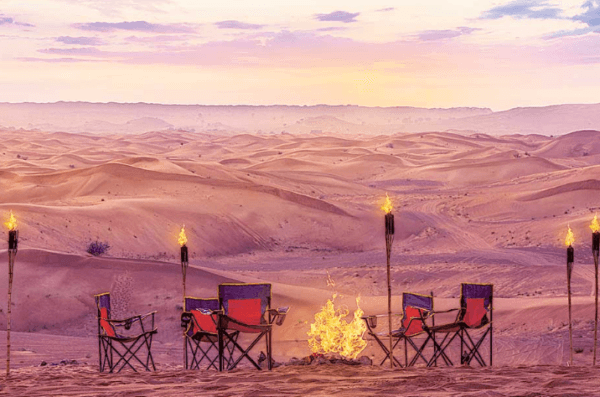 Visit the Sunset Lounge and get the best relaxation after a long day filled with adventures at Mleiha. This lounge is located beside the famous Fossil Rock and offers a tranquil environment where one can enjoy stargazing through the given telescopes. If you need help, there will be an expert to guide you while you stargaze. To make the day even more splendid, you can also have a BBQ dinner under the stars.
Mleiha is a perfect destination that offers something for every type of tourists. From outdoor enthusiasts to explorers, families, and history seekers, everybody will find something that they can enjoy. Given the increasing popularity of the location among the tourists, authorities are taking initiatives to make it more attractive. Combining dessert terrains, history, and a bundle of exciting activities, Mleiha has established itself as a unique destination that can easily arouse the curiosity of the travellers.
In the days to come, this tourist destination is supposed to develop a wildlife reserve in the form of a Desert Park. This endeavour will assist in the conservation and protection of the indigenous species of the location. It won't be wrong to expect that over the years Mleiha is going to bring in more attractions.
If you are looking for a new place to satisfy your quest for adventure, pack your bags and visit Mleiha right away. And you can check out the similar package of multiple adventures in India itself in Sikkim.