Varanasi is not only holy praying, it is holy eating too. Banarasis do not mind increasing calories coz of the yum taste they earn. We have known Kashi for ghats, Ganga, temples, and allies. Then these allies have lots of food hidden within it as treasures. We will tell you all about the good food culture of Varanasi. Here is a long list to the sweet-spicy side of Varanasi:
12 Best ideas of food to eat in Varanasi
Kachori-Sabji with Jalebis:
Banarasis start their morning with it. The street local sellers with yum taste and that too in just a few
Where: Luxa Road, Chachi Ki shop at Lanka, Ram Bhandar, Madhur Milan, etc.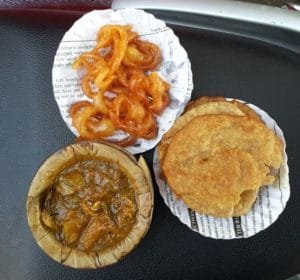 Lassi and Thandai:
With lots of flavors, these mellow drinks will be high for your tummy.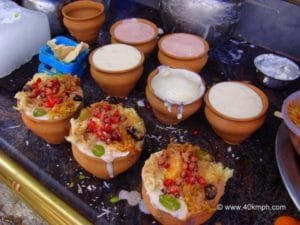 Where: Blue Lassi Shop, Pahalwan Lassi, Ramnagar Ki Lassi, Baba Thandai, many more shops at Godowlia Chowk.
Fry Idli:
The new breakfast of people in Varanasi after yoga sessions at Subah-e-Banaras. Also, know your traveling activity from our What is your traveling activity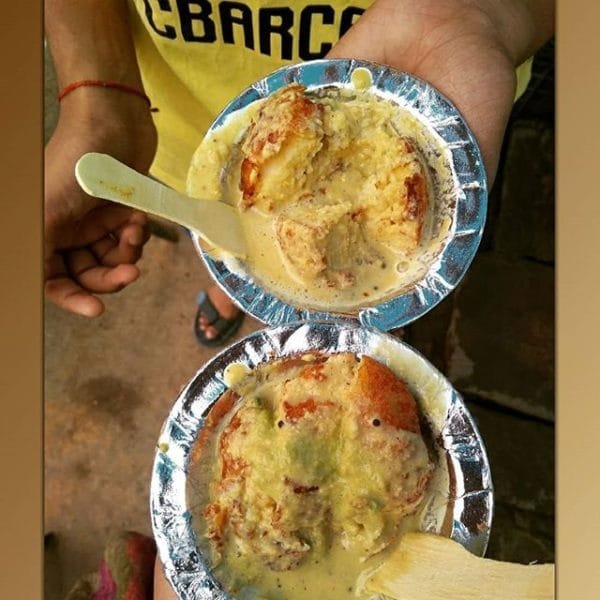 Where: Near Assi and Kedar Ghat.
Malaiyo:
The only wintersweet that will vanish soon into your mouth with the magic of yum sweet taste. Now prepared in different flavors too. But the old is still gold.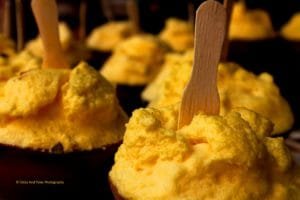 Where: Streets of Chowk in the early winter morning.
Samosa- Longlatta:
These two fries will justify all your gym lies.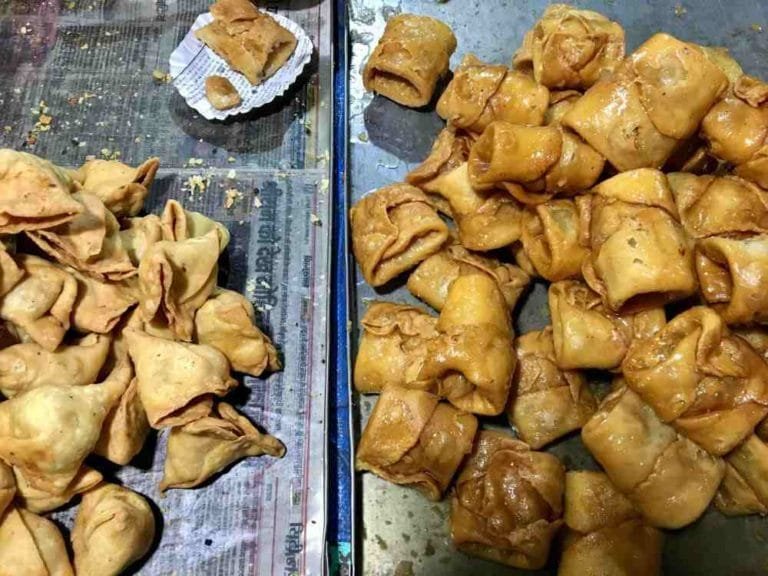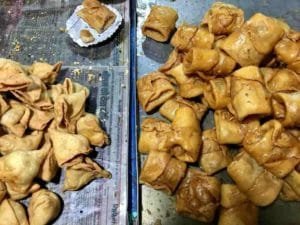 Where: You will get many stall options for it in various allies of Varanasi.
Malai-Rabdi Section:
This has a long list of items. Rasmalai, Malai gilori, kheer-kadam, Malai Sandwich, Malai Puri, etc. Ahh!! all are heaven. All these sweets will enrich your taste buds making you sweeter. And indeed my favorite section of food here.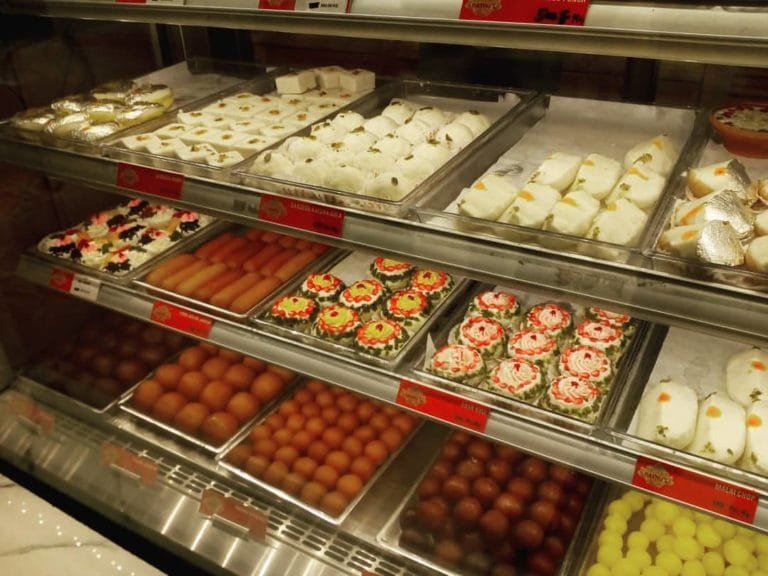 Where: Rajbandhu, Ram Bhandar and various shops at Thatheri Bazaar, Kachori Gali and all over Chowk. Also try Malpua at Ksheer Sagar and Chamcham at Kunju Sao.
Chaat wali Shaam:
Various types in it too. Tamatar chaat, Dahi chutney wale golgappe, Chura Matar (winter special item), Samosa Chola and many more. These items will be a savior to your evening delights in Varanasi.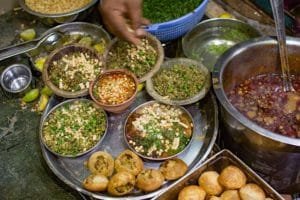 Where: Kashi Chat, Deena Chat, Pawan Chat.
Chene wale Dahi Bade:
Dahi Wada is all common. But Banarasis do it with a twist. The dahi badas are of chena which gives you mouthwatering sweet taste like rasmalai dipped in curd.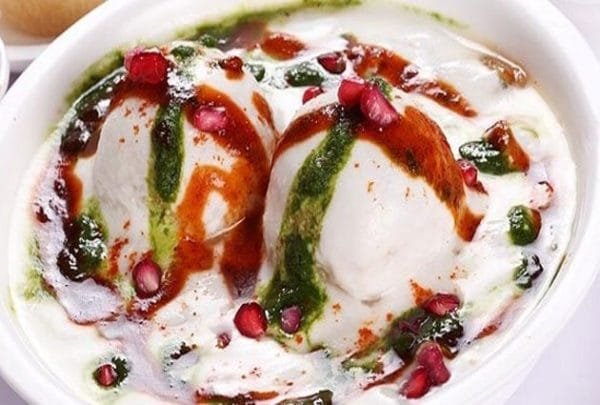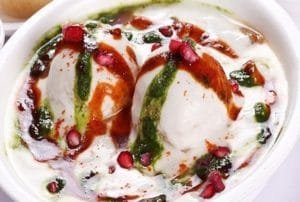 Where: Ksheer Sagar, Vishwanath Gali, Sri Annapurna.
Safed Makkhan Toast with Chai:
When all are closed. This is the other best option in Varanasi.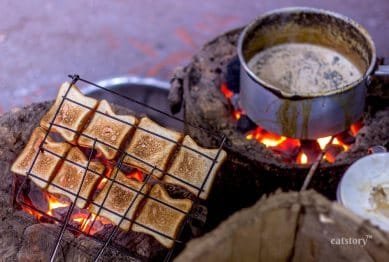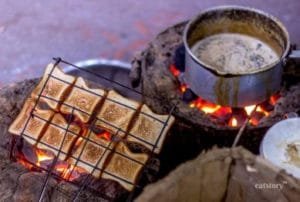 Where: Laxmi Chai at Chowk, Vivek Tea Point at Sigra, Pappu chai at Assi.
Kulhad Wali Coffee:
The other new option in Varanasi. Young generation's favorite. Hot coffee in Kulhad is a winter fun.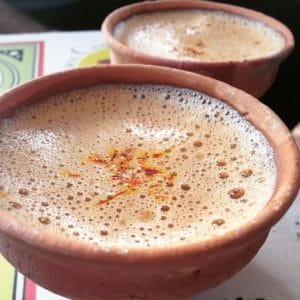 Where: Stalls at Lanka and Girjaghar Chowk.
Baati-Chokha:
The desi main- course item with daal and kheer. Go and get a village touch in food and your environment.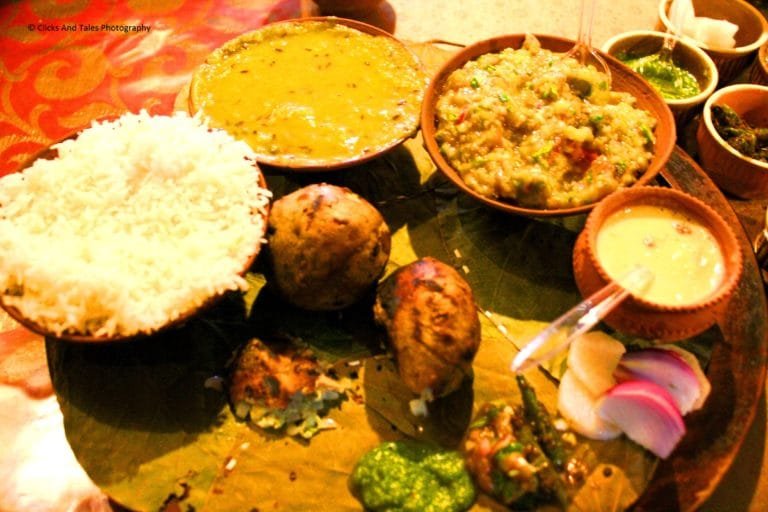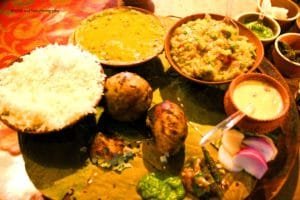 Where: Baati Chokha Restaurant at Teliabagh and Sigra, Potli at Ravindrapuri.
Banarasi Paan:
Paan is what defines the authentic food culture of Varanasi. List of food in Banaras can never end without it. If you are in Varanasi, this is a compulsion to try.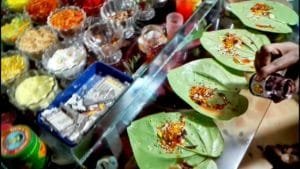 Where: Keshav Tambul Bhandar, Rameshwar Paan Bhandar or any street-side shop.
Also if you are planning a trip to Mumbai then we have got another good article for you on The Ghumakkads. In which we have made a list of '8 best things to eat in Mumbai'.