Life is nothing without a little bit of adventure and thrill. It is imperative for humans to take a break from the monotony and stress of a regular lifestyle and indulge in some action every once in a while! If you are a thrill seeker who likes to add some adventure and excitement to your life here and there, India has a vast plethora of activities that will satisfy your adrenaline chase.
Be it the thrill of playing a breakout escape room game or taking a bike ride in the mountains; there are several ways to add spice to your day-to-day life. With every state harboring its unique richness, there is so much to be explored across the country! Such an overwhelming number of choices might certainly make it all the harder for you to pick one for yourself.
To make it easier for you, we have narrowed down the top 10 thrilling and adventurous ideas that you can take part in India:
1. Chadar Trek in Ladakh
You cannot possibly imagine a bucket list for thrill seekers in India without the name of Ladakh in it! If trekking in Ladakh has always been your dream trip, this is your sign to visit the place!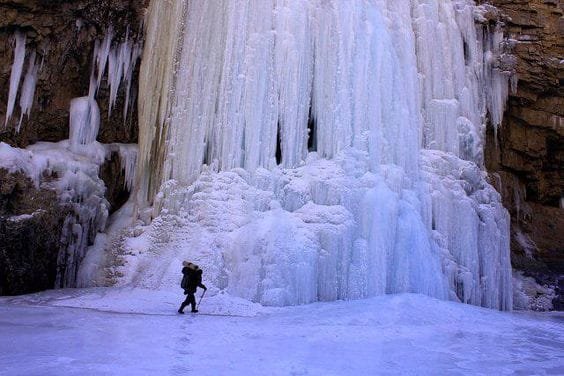 The Chadar Trek, which only takes place during the winter months (January and February), can be a great activity during your visit. Down in the Zanskar River, as the temperature drops down treacherously, are you ready to face the freezing conditions? The blissful beauty of the snow-laden capes is sure to make up for the cold temperatures!
Also, know about 55 Great Treks To Take Up In India!
2. White River Rafting in Rishikesh
Of all the river rafting expeditions that you can ever be a part of in India, there is nothing that can beat the one at Rishikesh! Wade across the fast-flowing waters of the Ganga while in your raft and get a real taste of adventure.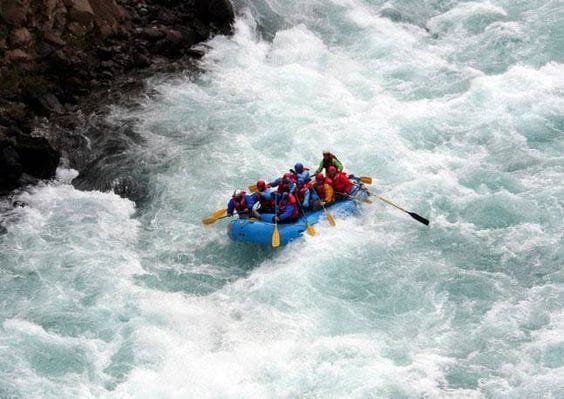 The majestic scenery of the surrounding beauty of the Himalayas would graciously compliment rafting adventure. Professional guides will be by your side as you wade across these challenging waters at Rishikesh!
Apart from Rishikesh, know about 5 Best Water Sports Destination in India.
3. Escape Room Advent
Escape games have nowadays become a very popular indulgence with thrill-seekers across the world. Having you and your team locked in a room with no escape and left to find your way out in time is one of the most thrilling experiences!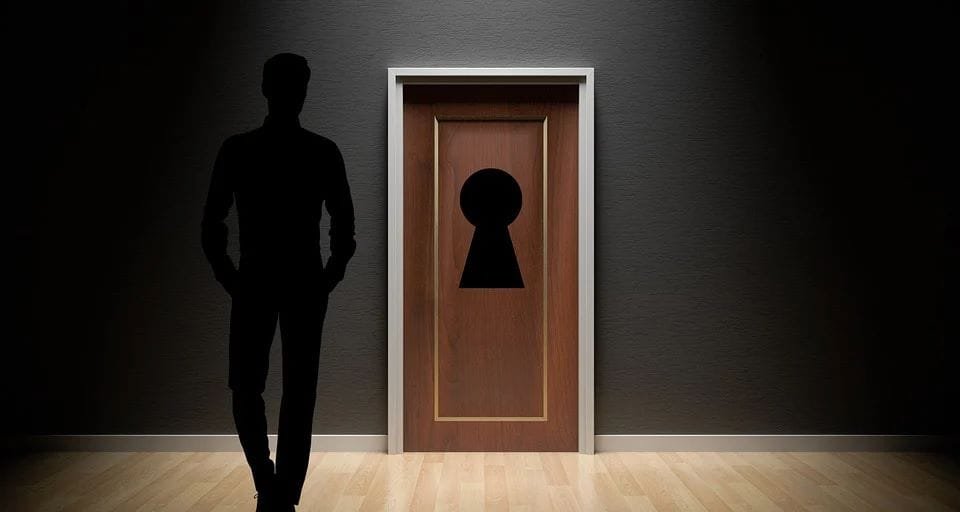 With so many kinds of unique and authentic themes, hand-curated set designs, and props, there is so much to make the escapades both thrilling and exciting. The best part about the games is how all your teammates need to work together to solve the clues while the clock is ticking! If you are looking for an offbeat thrilling experience, head to an escape room in bangalore today!
4. Jim Corbett Safari in Uttarakhand
We have all read the Jim Corbett books one time or the other and have surely felt the blood-curdling cries of the man-eater resounding near our ears. If reading those stories has made you wish to visit those places, now is your time. Go ahead and visit Jim Corbett National Park!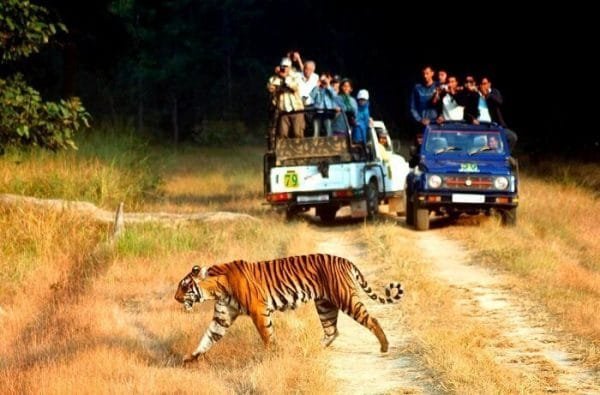 Home to several exotic breeds of wild animals, the Jim Corbett safari is bound to be something you will love. Starting from the middle of October to the middle of June is probably the best time to visit this place. Make sure to avail the jeep safari here. It will take you across the national park, with the severe chances of the beasts crawling on your path at any moment!
5. Scuba Diving in Andaman
If you love water sports and underwater adventures, this one's for you! The clear blue waters and beautiful coral reefs at the Andaman and Nicobar Islands make scuba diving such a delight for thrill-seekers. From scorpionfish to octopus, you name it, and we have it!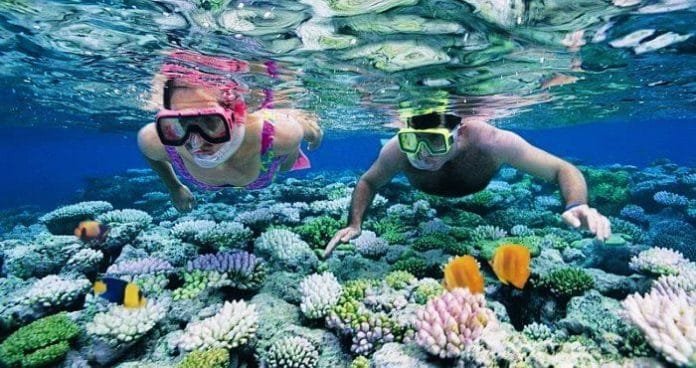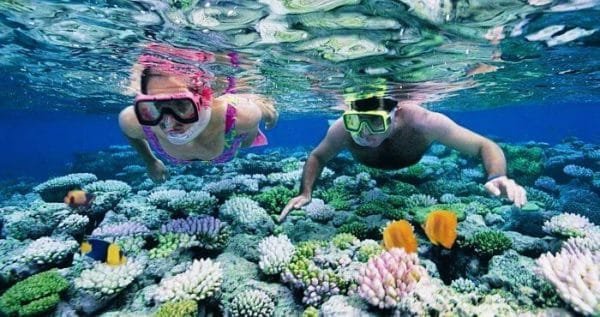 January to May is the best time to visit the islands for an adventurous scuba diving experience. Make sure you visit Havelock Island, Cinque Island, and Port Blair if you wish to enjoy the best scuba diving experiences here in Andaman.
6. Roopkund Trek in Uttarakhand
The second-best trekking experience that you can have in India is the Roopkund Trek. The trails are located high up in the Chamoli district of Uttarakhand and are surely a delight for all thrill-seekers! The magical landscape for which this trek is largely famous is sure to leave you spellbound. ll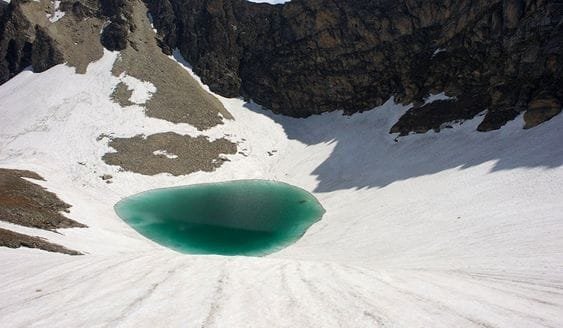 The Roopkund Lake or the Lake of Mysteries is one of the best parts of this entire trek. The lake is situated at the height of 15500m above sea level. From around May to June, precisely the monsoon, is the best time to plan a trek to this place.
7. Bike Trip from Leh to Manali
Yet another adventurous expedition for you to be a part of, is the bike trip from Leh to Manali! Imagine riding your way across those endless, winding, and mountainous roads, with the glimmering view of the snow-capped peaks. Out of all the thrilling experiences that you can ever do, this is probably the one to cause the maximum adrenaline rush. Park your vehicles at different stops on the way for a warm cup of tea to re-energize you for the journey that lies ahead.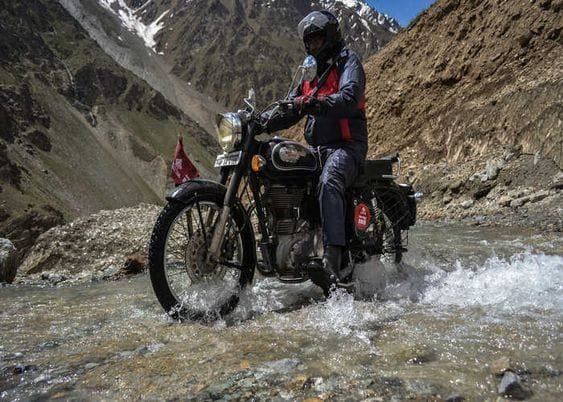 This exceedingly delightful and adventure-packed trip originates from Manali and moves across the Khardungla pass. Plan your bike trip from May to September, and enjoy the magical experience that the mountainous roads are going to open up for you!
Also check, other road trips to hit off with your bike.
8. Caving in Meghalaya
In listing the most thrilling adventures to enjoy in India, one cannot possibly leave out Meghalaya! The beautiful state of Meghalaya, though often missed out on, is so worth your time. From the enchanting sceneries to the glimmering waterfalls and the spooky caves, this place sure has it all.
Places to Visit in NorthEast for a Surreal Experience.
Exploring the mysterious caves in this place can be a great adventure for thrill-seekers like you. The Khasi and Jaintia Hills are so blessed with those enchanting caves that walking slowly across them is undoubtedly going to be worth it! Make sure to visit the caves during the winter months for a worthwhile experience.
9. Skiing in Gulmarg
Yet another sensational adventure to seek out is skiing! For adrenaline junkies, there can be nothing better than going for a skiing adventure in Gulmarg. The unlimited skiing terrain that the place offers you is definitely beyond your expectations. Especially for expert ski riders, this is the best place to go in search of thrill and adventure.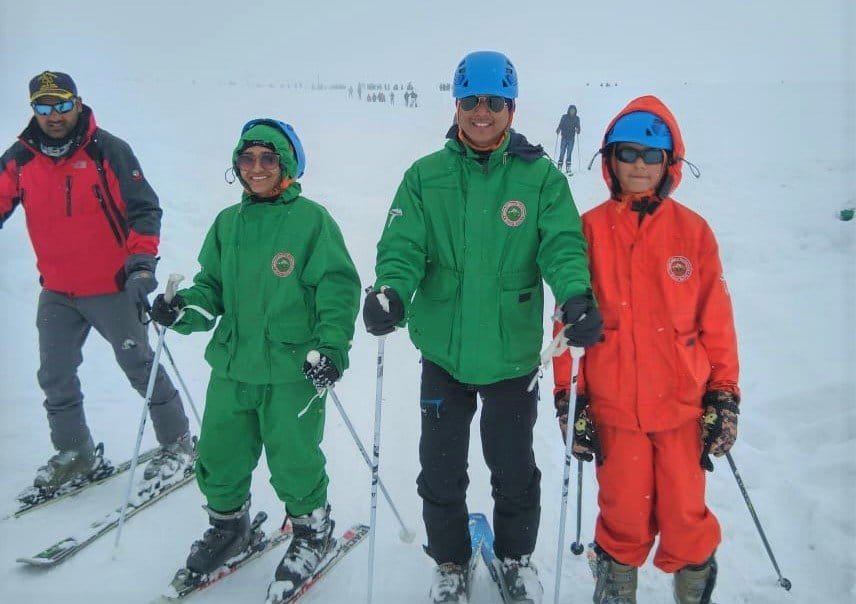 Glide your way across alpines, chutes to even glaciers; the place is filled with all the best delights that you can ever ask for! Visit Gulmarg this winter and try out the exciting skiing experience.
Review: Basic Skiing Course at JIM & WS- Ski Out Your Heart
10. Hot Air Balloon Ride in Jaipur
Lastly, what about a hot air balloon ride to rise out of the monotony of your lives? Experiencing the hot air balloon ride in Jaipur is surely an offbeat adventure. Feel the goose-bumps as you soar high across the sandy dunes of the Thar Desert. Gaze at the beauty of the Pink City from the magnificent height and admire the sight!
The best time to enjoy this joy ride is going to be from November to June. So, make sure, when you visit the historical place of Jaipur, enjoy the immense adventure-packed hot air balloon ride.
With this, your work begins. Start planning and packing your bags to go for a thrilling adventure with your friends or your partner this year and have the time of your lives!