Second capital of Maharashtra, Orange city, Tiger capital, the Geographical center of India, Winter capital…Nagpur is bestowed with many titles. Though any locale will say, Nagpur has nothing to attract the traveler unless you like highway flyovers. Rather this demonstrates the kind of workaday beauty that we miss when we go off in search of the spectacular.
Though having a predominance of students and the emergence of IT sector, Nagpur's culture is not one of Nightlife, Pubs and Discos. The people here love a quiet and simple life. Nagpur enjoys the privilege of a fast-growing metropolis-in-the- making along with the pleasures of an idyllic and unhurried state of mind. Thus it makes Nagpur an ideal place for a family weekend gateway.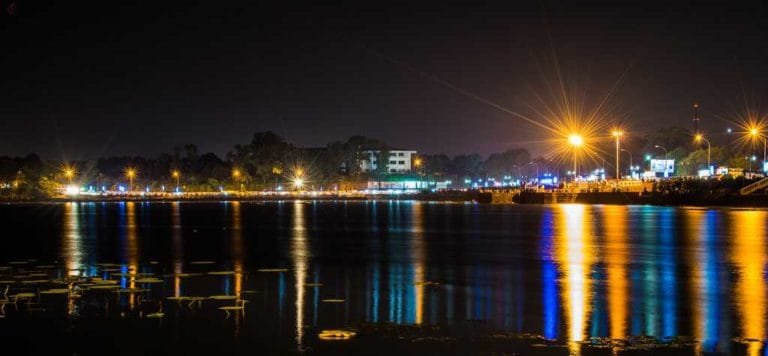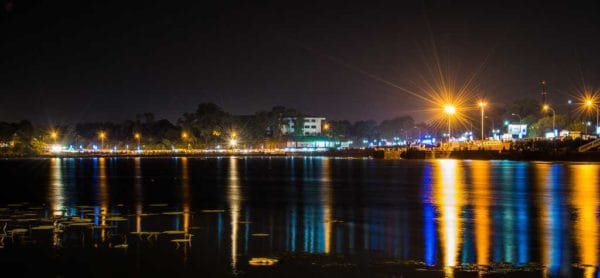 Nagpur is the geographic centre of India. If you look at the dead centre of a map of India, you are pretty much looking at Nagpur. Being in the midst of the Deccan plateau, summers in Nagpur are miserably hot – beginning sometime in March, and lasting until the arrival of the rains in June. Winter is the best season to visit Nagpur, when the temperature is pleasant and perfect to visit.
Top attractions in the City (Nagpur)
Nagpur has something for everyone. Here are the top things to do based on your personality;
The History Fanatics
For history loving people, Nagpur has a lot to offer. There's a lot of architectural beauty to capture in your camera like High court Building, RBI building, Vidhan Bhavan etc.  It was the capital of the British Central Provinces and therefore is blessed with a number of very beautiful British-era administrative buildings.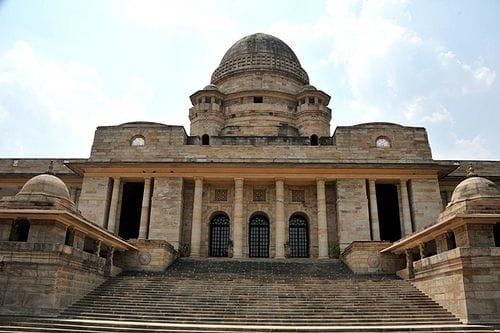 SEWAGRAM
Located just on the outskirts of Wardha, Gandhiji located his ashram at  Sevagram (Seva = service, gram = village). Partially because the poverty of the area enabled him to devote himself to service of the poor. Also, because from here, he could hop on a train and be anywhere in India within 24 hours. Popularly known as 'Bapu Kuti', it is a great place to get an insight into the life of the Father of our Nation.
Distance: 75 km from Nagpur
HEDGEWAR SMRITI TEMPLE
Nagpur has played an important role in the political history of India. The militant Hindu nationalist Rashtriya Swayamsevak Sangh (RSS), a volunteer organization closely tied to the assassination of Gandhi and the rise of the modern Bharatiya Janata Party (BJP) was founded here in the 1920s. If you are curious to know more about the Indian political party RSS, then Hedgewar Smriti Temple, built in the memory of Dr. Hedgewar, is one of the hidden treasures.
Distance: 4.6 km from Railway Station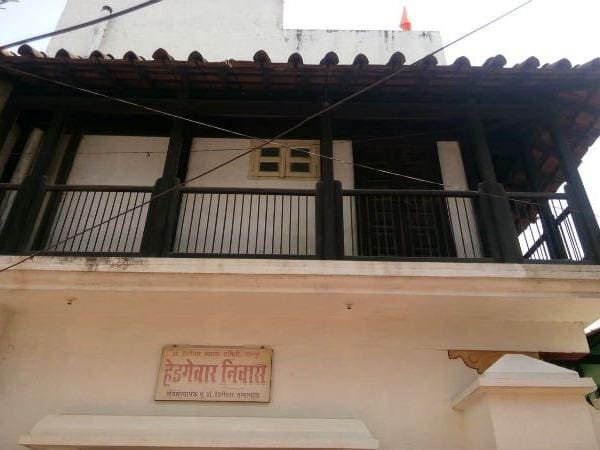 DEEKSHABHOOMI
The architect of Indian constitution Dr. Babasaheb Ambedkar, converted to Buddhism here. Hundreds of Ambedkar's followers joined him in his conversion, and today there is a great stupa marking the place of conversion. Deeksha Bhoomi, the biggest hollow Stupa in Asia, is a sacred monument of Buddhism. This structure is known for its graceful design and architecture and is a memorial dedicated to Baba Saheb.
Distance: 4.7 km from Railway station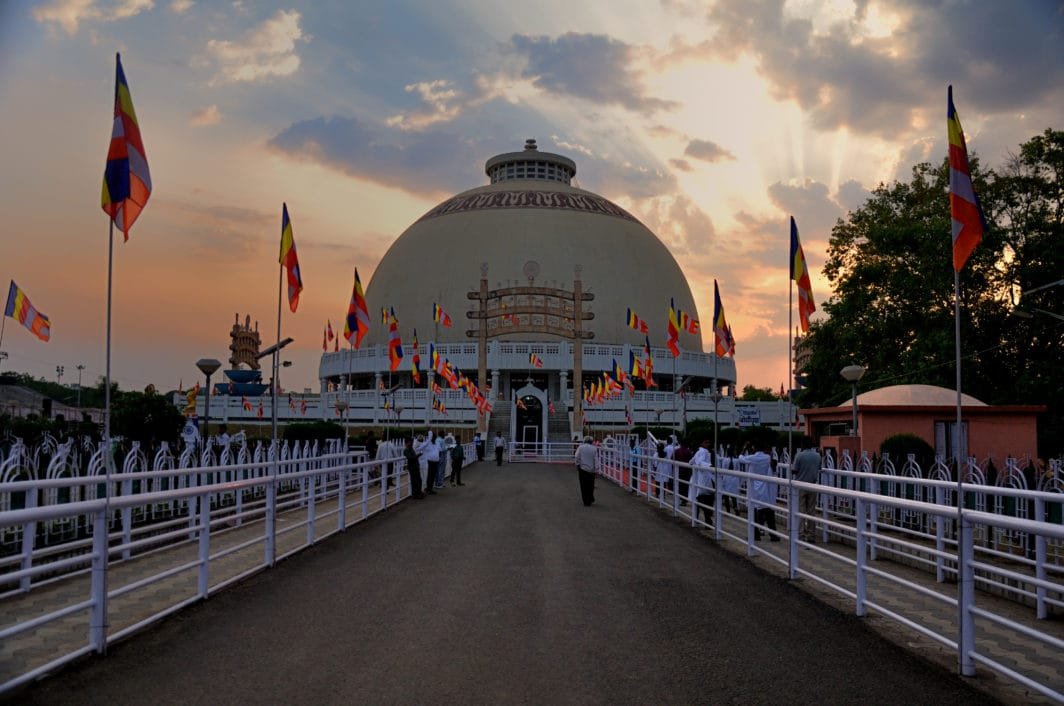 Also Read: 8 Destinations to visit for a good start of your next new year
The Nature Lovers
Unlike all major metros which are now concrete jungles, Nagpur has admirable green covers and almost pollution free air. It is bounded by national parks and sanctuaries and is known as the tiger capital of India. It also plays host to a wide variety of birds – both resident and migratory. Nagpur is a paradise for nature lovers.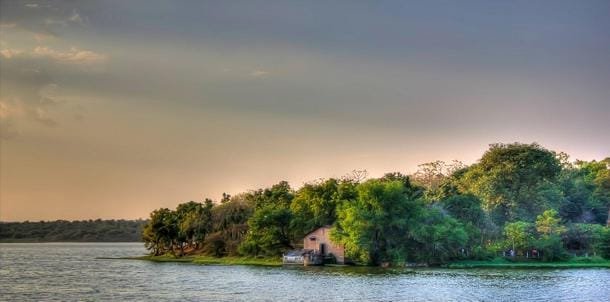 TADOBA NATIONAL PARK
It is one of the most attractive spots in Chandrapur district and is situated in the heart of the reserved forest around 3 to 4 hours from Nagpur. The forest department calls Tadoba the real land of tigers. Also, it is the only sanctuary in the country that is open throughout the year and is the place where tiger sighting chances are very high. The vast Tadoba lake at the middle of the sanctuary is a delight. Deer and sambhar throng the banks, unmindful of the huge presence of crocodiles.
Distance: 144 km from Nagpur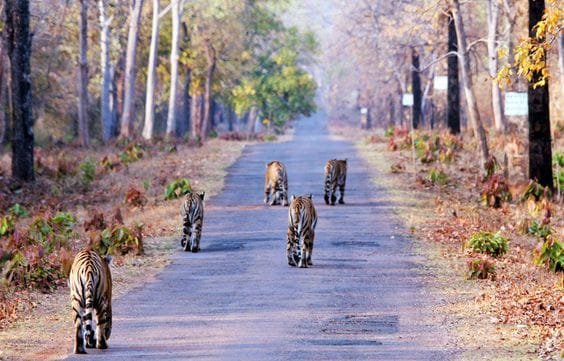 Explore Tiger tales at Tadoba
DEGMA FOREST
This area has three lakes – Jhilpi, Salaimendha and Bhivkund surrounded by scrubland. The quarry is breathtakingly scenic and is an interesting place for birding. The White-eyed Buzzard, Blue Rock Thrush, Crested Swift, Great Tit, Crested Bunting and many other avian have been spotted here. If you are lucky, you may find the mesmerizing Indian Eagle Owl in the scrubland. It is advisable not to venture too deep into the forest though: Degma is the forest corridor to the Bor Tiger reserve.
Distance: 30 km from Nagpur
Yellow footed green pigeon
The Indian eagle owl
Also Read: Create Your Trek Story at Hampta Pass
GOREWADA BIODIVERSITY PARK
Gorewada Lake is famous for winter sightings of many beautiful and rare birds and water fowls. The reservoir is surrounded by a small forest, which is lined with many streams that connect to the lake. The area is home to several tiny flycatchers, and you may also find the state bird of Maharashtra in the vicinity. The subtle waters, the birds flying to distances, the sunrise reflecting on the serene waters, helps to connect with oneself. There is a 8 km jungle trail which forms home to the many adventure seekers, nature lovers and photographers to quench their thirst of the early morning tranquility.
Distance: 9 km from Nagpur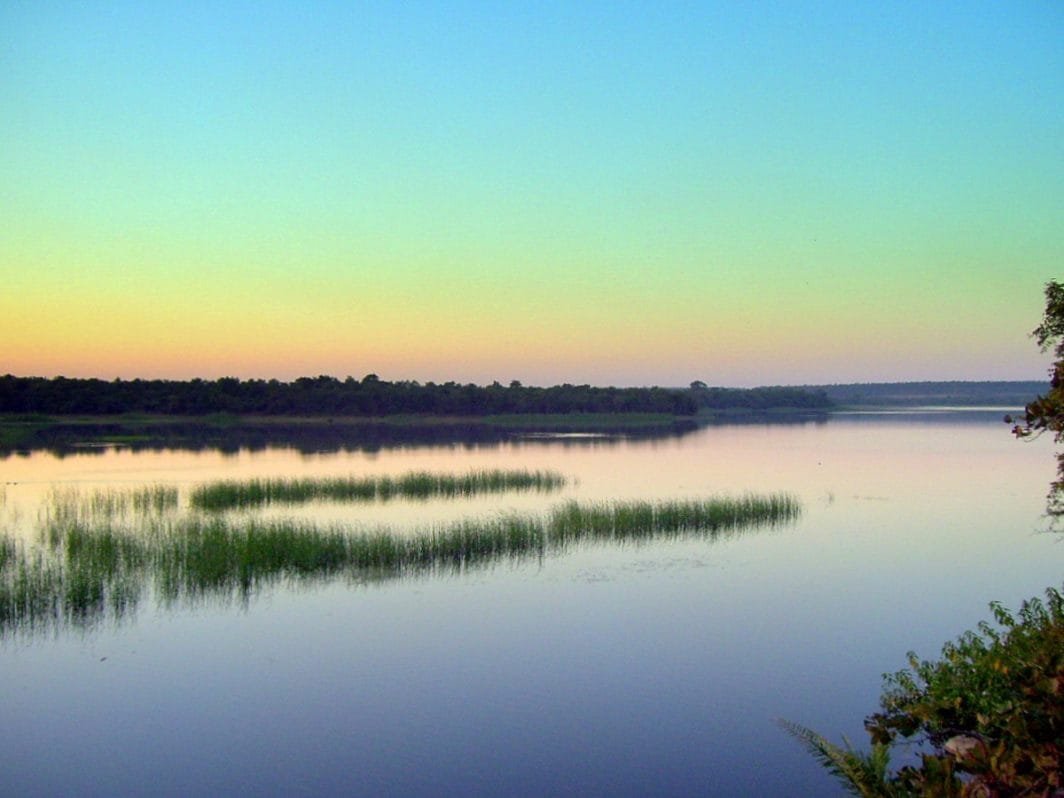 KHEKARANALA RESERVOIR
For the nature enthusiasts, bird-lovers and photographers, Khekaranala Reservoir could be a blessing in disguise. The lake is nestled amid teak wood hills forming an ideal spot for the fauna to flock for water. The Shiva temple, located in a natural cave, is also worth a visit. It is an ideal spot for family getaways, weekend escapes, nature trails, photography and overnight camping. The place is among the most beautiful nature sites in the Vidarbha region and among the most popular places to visit in Nagpur.
Distance: 61 km from Nagpur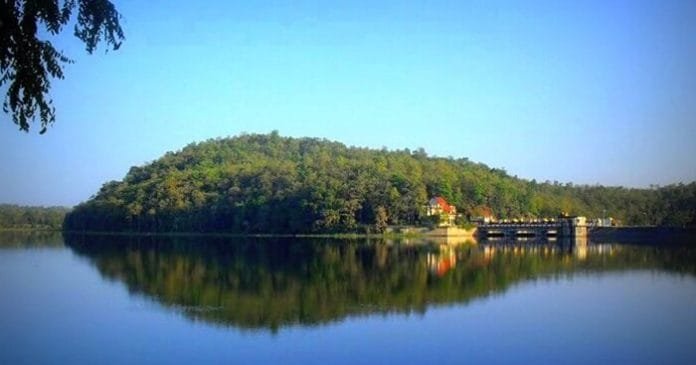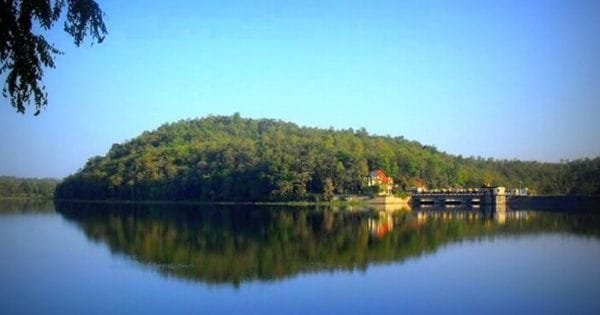 Also Read: Mumbai Street Food: 8 best things to eat in Mumbai
The Culture and Spiritual Enthusiasts
Nagpur is bestowed with rich culture and golden heritage. Deem your Nagpur trip incomplete if you fail to experience its vibrant festivals and temples. Here is a look at the famous festivals and places of Nagpur that will make you fall in love with its culture and heritage.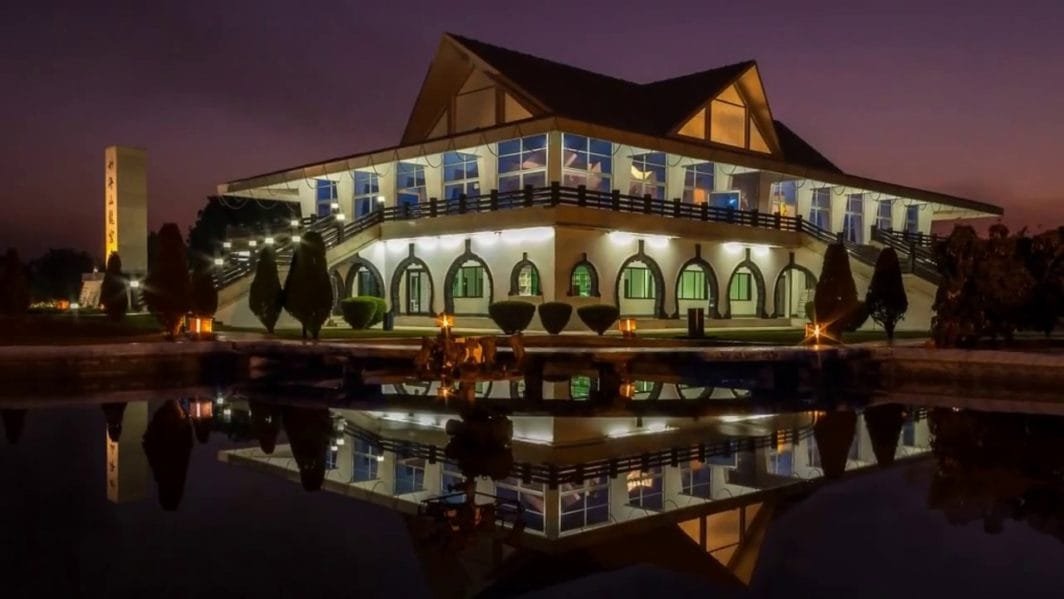 Also Read: How to become tourist guide in India?
MARBAT
An exclusive celebration, Marbat holds a special place in Nagpur. The locals observe this festival during the end of the Hindu month Shravan to safeguard the city by warding off all evil influences. Huge processions are taken out on the streets that carry sculptures depicting evil forces. At the end of the festival, the effigies are burnt and assumed that all evil forces will die along with it. The people of Nagpur celebrate Marbat by praying to the Almighty to grant them optimism in every aspect of life, by indulging in some retail therapy and devouring on mouth-watering food.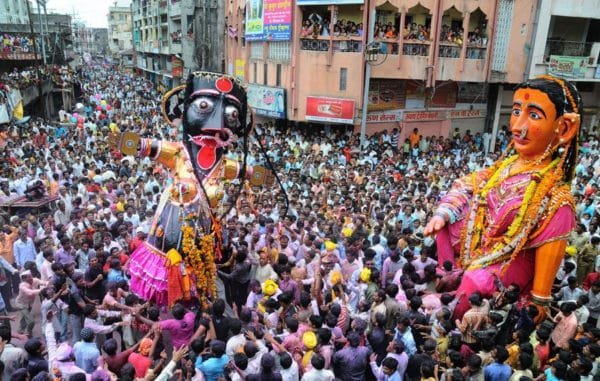 THE KALIDASA FESTIVAL
People from all over the world attend this festival to commemorate the great poet, Kalidasa and to know about the rich cultural heritage of India. It is held every year in the month of November for two days at Ramtek. It is the place which inspired the great poet to pen some of his works. One can find a predominant mention of the astounding beauty of this place in his literary works. This festival features some of the well known and greatest exponents of dance, drama and music from all over the country.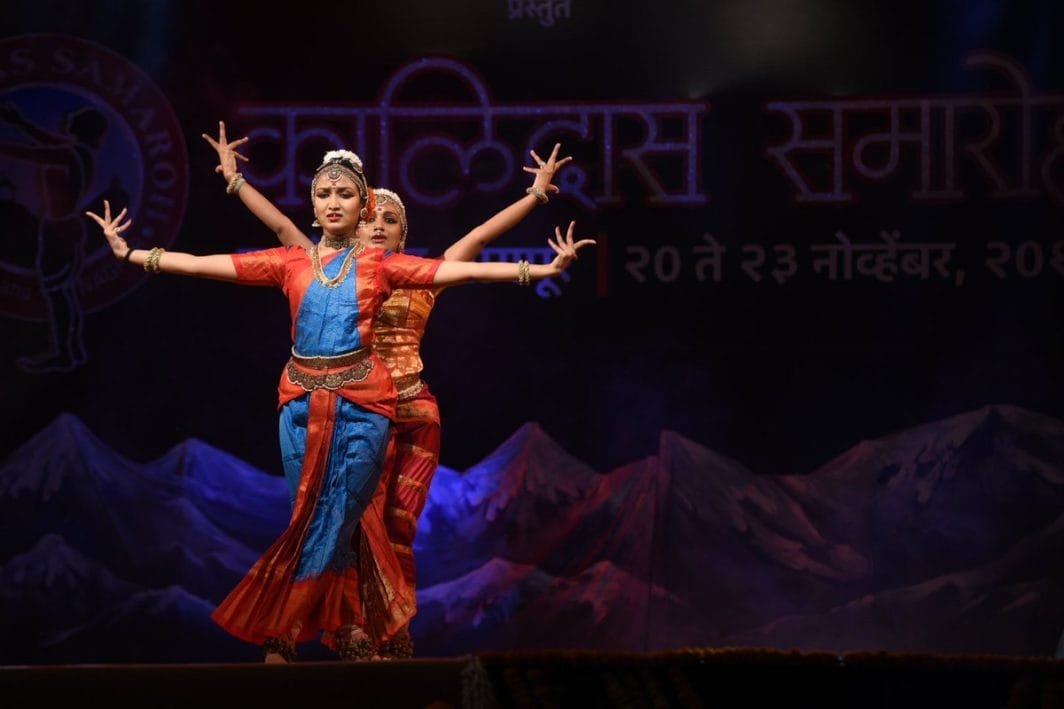 Also Read: Working: Creative ways to save money while traveling
RAMTEK
This place is popular for its extravagant history and its association with many myths and legends. It is supposed to have been visited by the legendary figure Rama accompanied by his wife Sita. It is popularly believed that if someone vows at the 600 years old Ramtek Temple , his/her life is blessed by the Lord. The temple at the top of Rama hill, is fortified with structures, distinctly of Mughal architecture. Nagardhan is another fort located at 10 km from here, which is a place of beauty.
Khindsi lake located nearby, is a beautiful spot for kayaking, paragliding or hot air ballooning. There is an important archaeological site believed to be the 5th-century remains of Pravarapura, located at Mansar, 7 km from Ramtek.
Distance: 56 km from Nagpur
Sunset at Khindsi Lake

Cluster of 10 Temples
Also Read: 10 Places in India to visit for your Bachelor Trip
RAMDHAM
Ram Dham is India's first cultural and spiritual park. It perfectly replicates the story of Ramayana with a few modern twists. The main attraction at this site is the biggest OM of the World and folk dances and the magically charming puppet show. Other attractions include a Shivling made of ice and many replicas of Indian temples such as Ashtavinayak and Vaishnodevi. you can take home idols of God as souvenirs on your visit here.
Distance: 49 km from Nagpur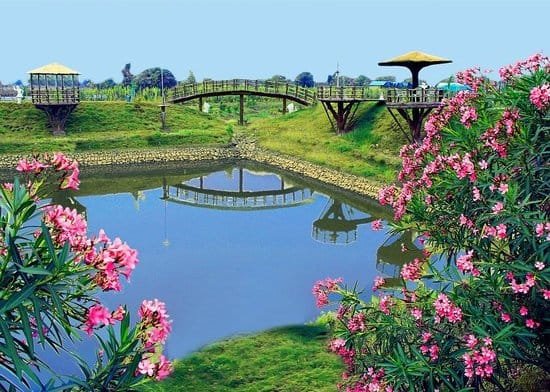 For Everyone
ZEROMILE
It denotes the Center of India. It is not a big draw like Middle of the World monument in Ecuador, which is a major tourist attraction. But just a sandstone pillar with four stone horses, each horse denoting a cardinal direction. Located opposite the Assembly Hall, it is called the Zero Mile Stone and was built by the British, who used this point to measure all the distances.
Distance: 1.8 km from Railway station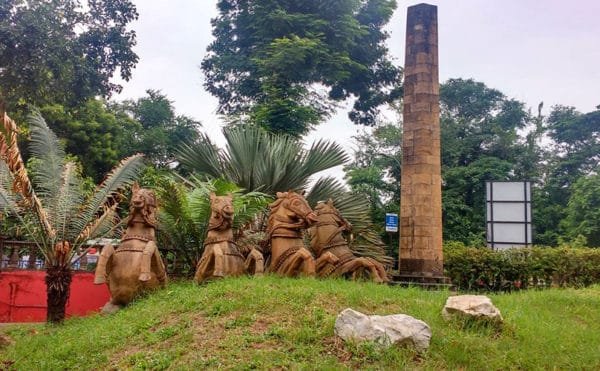 Also Read: Tips, Advice & Plannings for your first trip
HALDIRAMS
Most importantly, the city is the hometown of India's largest maker of sweets and namkeens. When here, don't forget to savour their mouth-watering food. A must have is their utterly delicious softy which comes for a mere sum of 12 bucks!
Distance: Many branches in different parts of the city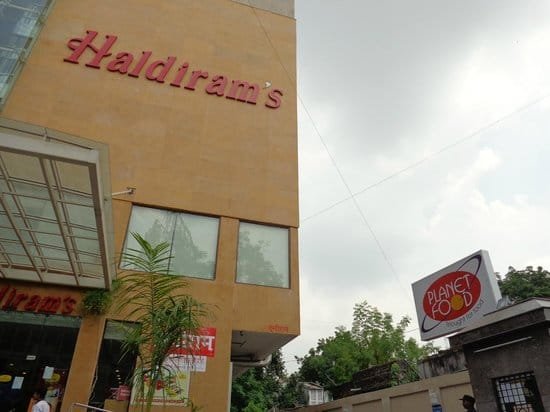 SEMINARY HILLS
A local favourite, Seminary Hill is a small hillock located about 6 km away from the city of Nagpur. One can get an awe-inspiring view of Nagpur from here. Apart from this, the Japanese garden at its foot is one of the main attractions of this place. Telankhedi Hanuman Temple, Futala and Satpura Botanical Garden are other attractions of this hillock. Seminary Hill is an independent tourist hub in itself! Often described as the lungs of Nagpur, Seminary Hill is a sea of green and offers amazing walkways for walkers and joggers.
Distance: 5.7 km from Railway station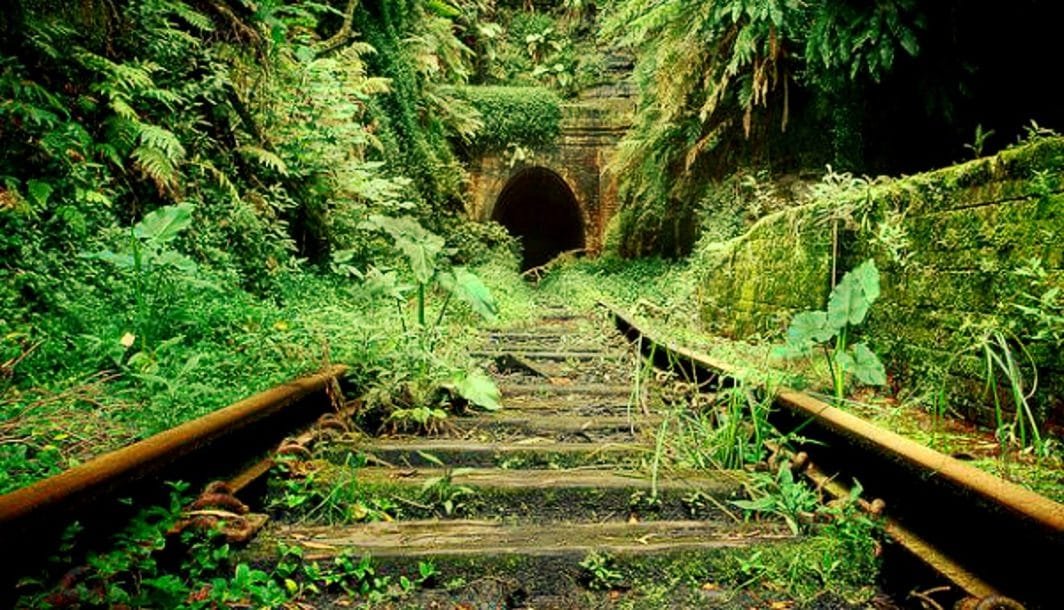 Also Read: 5 Best Water Sports Destination in India
LATA MANGESHKAR GARDEN
Featuring a landscaped garden and lush lawns, the Lata Mangeshkar Garden at Surya Nagar in east Nagpur contains a musical fountain which dances to the tunes of Indian classical music. It also houses a huge open-air theatre which can accommodate about 2500 people.
Distance: 7.5 km from the city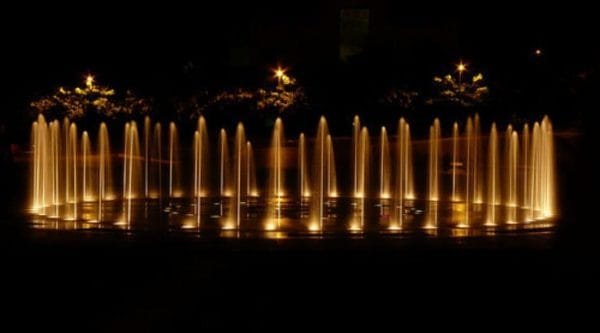 FUTALA LAKE
Existing for past 200 years, the Futala Lake furbished with immense finery and magnificence is one of the must visit tourist attractions for all age groups. Surrounded by lush green forest on the 3 sides, the beautiful landscaped chowpatty on the opposite side gives its aesthetic an ethereal feel.   
Distance: 5.8 km from the city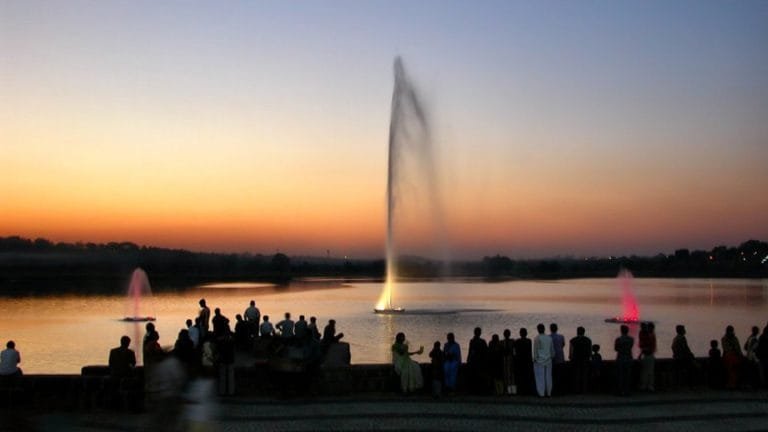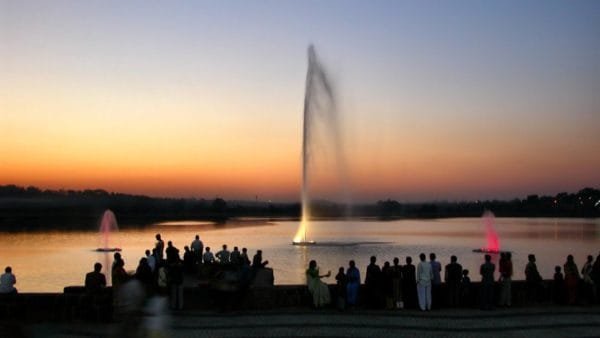 How to Reach Nagpur
Nagpur airport, Dr. Babasaheb Ambedkar International Airport has regular flights from all other major cities of the country. Instead, Nagpur Airport is also connected to International cities such as Doha and Sharjah.
Nagpur is also well connected to other major cities of the country via regular trains. Railway Station(s): Nagpur Junction (NGP), Ajni (AJNI), Itwari (ITR), Kalamna (KAV), Khat (KHAT), Tharsa (TAR).
Also, Nagpur is well connected to major road networks. It has good and regular public and private road transport connections.
Where to stay in Nagpur
Nagpur has options of stays in all category. You may get classiest of stays with good locations and services to cheap stays at hotels in the city. You can get good options to stay in the central part of the city. Although, common areas of stay for tourists are in Ramdaspeth. You can also use services like OYO Rooms to get luxury rooms at a very low price.
Thus, Nagpur is a natural wonder ready to be explored. Cultural richness, unique sports, and genuine people make Nagpur a perfect place. Come, visit and know the city with all the titles given to it!