Adventure freaks are growing in India and so are the adventure related activities. Also, this is increasing interests in its expertise courses. According to a report published in Travel Week, The Adventure Tourism Industry is growing worldwide at a tremendous rate of 46% by 2020.
While in India, which is still unexplored by the International adventure freaks, is also expected to grow at a good pace.
Adventure Tourism Industry In India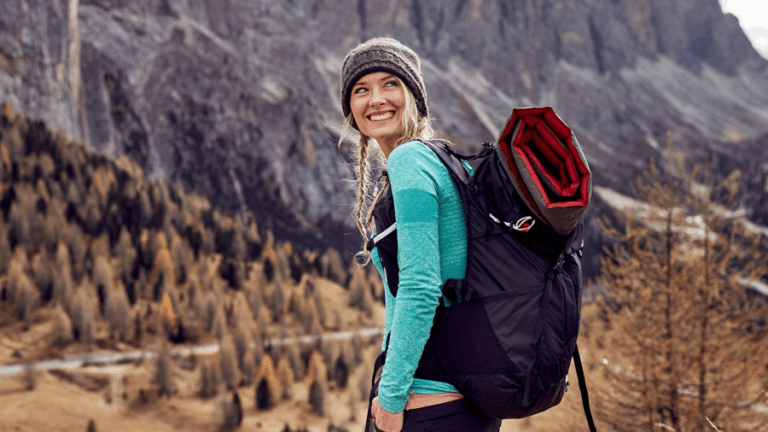 According to experts from the Tourism Industry, there has been a shift in the willingness of Indians to look beyond their usual list of holiday destinations. Thanks to some places like Rishikesh, Ladakh & Uttarakhand's wilderness for developing the taste of Adventure Tourism in India.
We should also thank producers of some Bollywood movies like Zindagi Milegi Na Dobara, Jab Harry Met Sejal & Ye Jawaani Hai Diwani. As they have redefined the definition of travelling among Indian youth.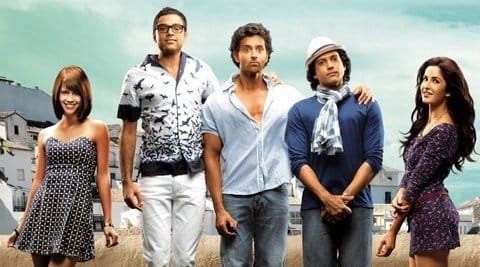 According to the ministry of tourism in India, adventure tourism is rapidly growing in popularity as tourists now seek different kinds of vacations. In order to promote adventure tourism in India, Government of India is planning to open some additional peaks in the Indian Himalayas to position it as one of the top Adventure Tourism destinations. The Government has also cleared opening of 104 additional peaks in Jammu and Kashmir ( Leh Area).
Top Adventure Activities to Enjoy in India
With the presence of Satpura Range, Vindhya Range & the great Himalayas India have 7 mountain range & uncountable numbers of rivers including Brahmaputra, Kaveri, Ganga & Narmada. India has 21.53% of its area i.e 7,08,273 square kilometre covered with forest. Which shows the scope of adventure tourism in India.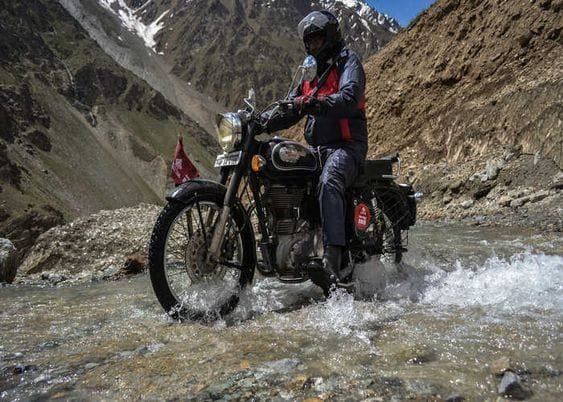 Now you don't need to look out for New Zealand, Australia and Nepal to experience adventure. Although India is never less an adventure experience!! Now we can also look for places with adventure activities in India.
Here is a list of top adventure activities to enjoy in India:
Rafting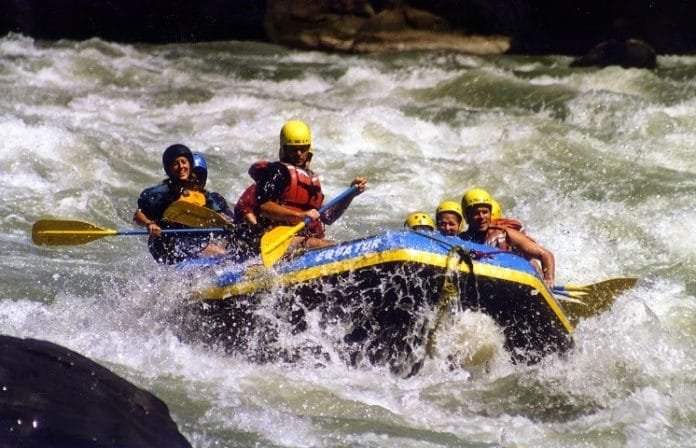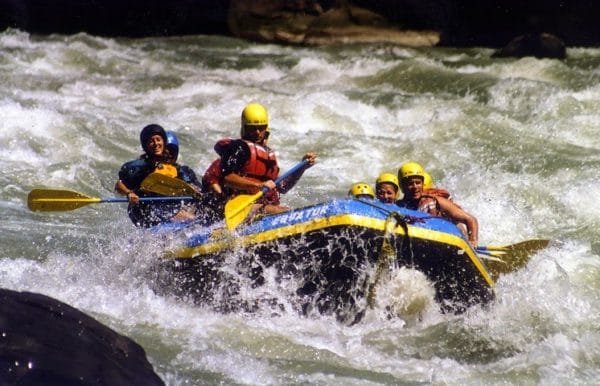 Rafting tops the list of adventure activities in India. The session started with the white water rafting in Rishikesh which is an absolute adrenaline junk. Brush out yourself amidst the rough water with your adventure-mystic group. India is blessed with great natural rivers which becomes the source of water adventure in India. Some places for rafting- Sikkim, Darjeeling, Arunachal Pradesh, Manali, Pahalgam, Coorg, etc.
Kayaking
This activity is the best way to explore the world from a different view. Not only excitement of adventure, it also provides a new meaning to your life. Know yourself and the nature on yourself. Take out your kayak and give out a chance. Kayaking is very good to go at Kerala Backwaters, Goa, Kundalika River (Maharashtra), Rishikesh and Kali River in Uttarakhand.
Skiing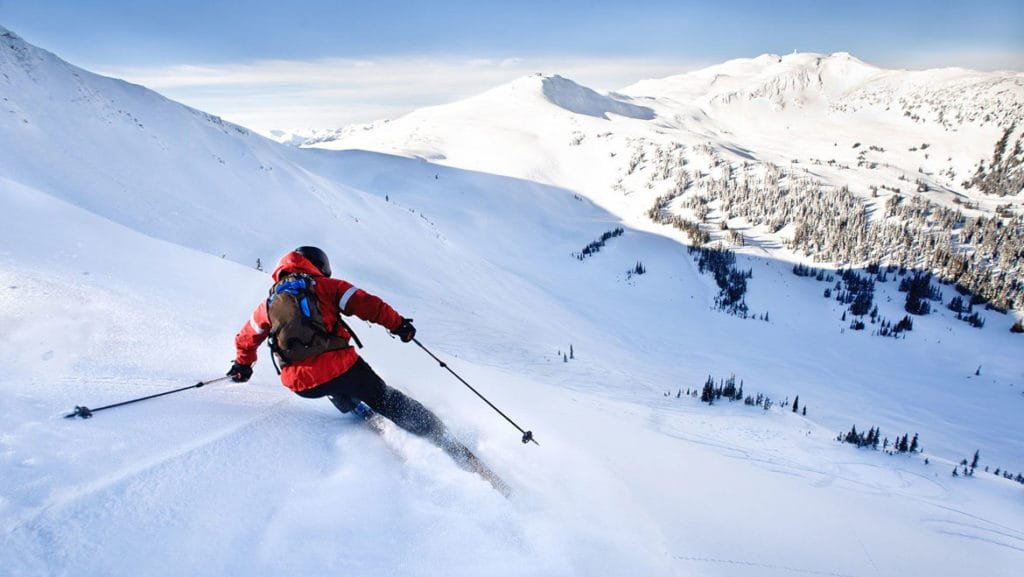 A popular winter sport which came from western culture but a great source of rejuvenation. Now India has become a popular skiing destination in winters even for International travellers. You can go for skiing India- Auli, Pahalgam, Gulmarg, Solang Valley and Kufri.
Rappelling
Also known as Abseiling, is another heart-throbing fun activity. Descent down your fears too with such an activity. India is gradually entreating into a rappelling destination. Coorg, Kondana Caves (Maharashtra), Jogini Waterfall (Manali), Madhe Ghat (Pune) are some common rappel destinations in India.
Skydiving or Paragliding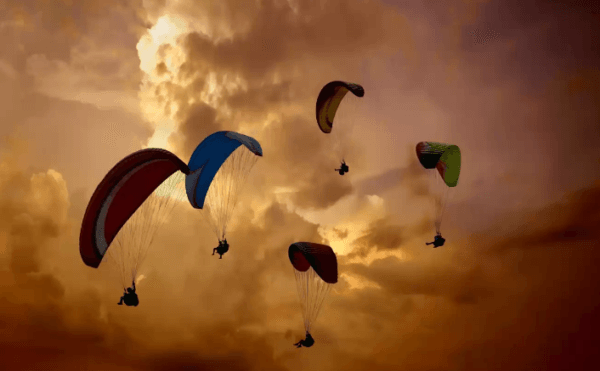 Be friends with the flying activities too. Do not just stare at the birds, feel like a bird rather. Bring out the thrill in your life and drop down the fear. India is gradually turning into the home to skydiving and paragliding hub. Places you can find skydiving or paragliding are- Mysore, Aamby Valley (Maharashtra), Pondicherry, Bir Billing, Kamshet, Ranikhet, etc.
Hot Air Ballooning
A soft-core adventure activity for a bird-eye view. Relax with your partner amidst skies in the hot air balloon. You can go hot air ballooning in Lonavala, Hampi, Udaipur, Pushkar and Agra.
Trekking
Trekking or walk to mountains is not only about adventure. For me, it gives the sense of meditation. Those long walks amidst nature's serenity help to attain the peace of mind. Reach the summits of your thrill and peace together. Challenge your stamina on those mountains. Major parts of state Uttarakhand, Himachal Pradesh, Leh-Ladakh, Jammu & Kashmir and Sikkim are known for trekking. Also, there are treks to do in Western and Southern regions. Check out the best trek routes in India- 55 Great Treks To Take Up In India.
Caving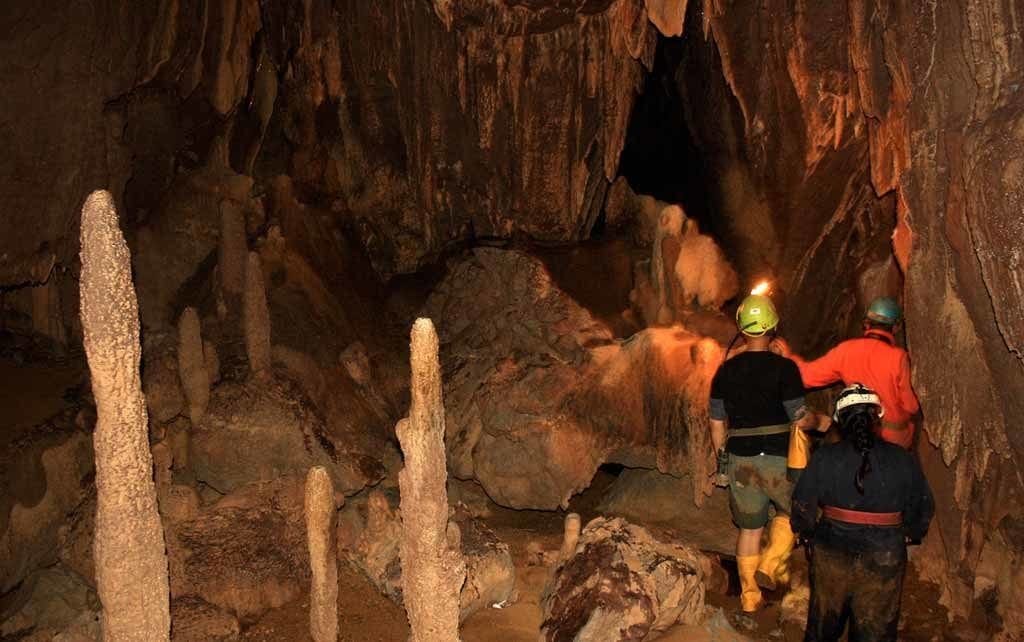 It is a quirky activity to discover the natural caves. Exploring caves and finding ways through it without harming self and cave is another adrenaline junkie. Caving too is a discovering term in India. Adventure in India is taking another step through such activities. Fulfillment to explore your caving desire can be in major regions of Meghalaya and Arunachal Pradesh. Some other cave tours to take up in India are- Ajanta & Ellora, Bhimbeteka, Elephanta Caves, Karla Caves, Varaha Caves, Badami, etc.
Wildlife Safari or Bird Watching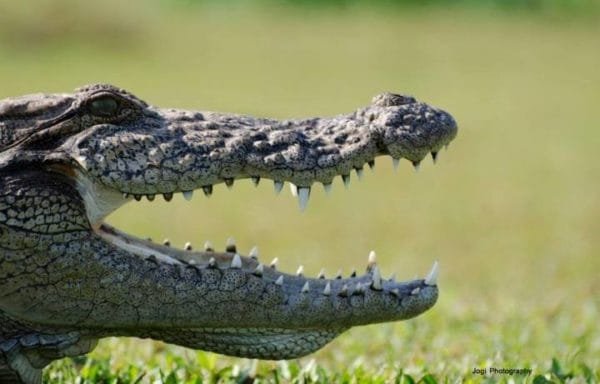 This is a fun softcore adventure activity. If you like to stare at the activities of wild animals or birds chirping, then this is of a kind. Jeep Safari, Elephant Safari, long walks and patience are your adventure activity. Ranthambore National Park, Jim Corbett, Bandhavgarh, Kanha, Bharatpur, Bhigwan, Pangot, etc. can be your destination.
Rock Climbing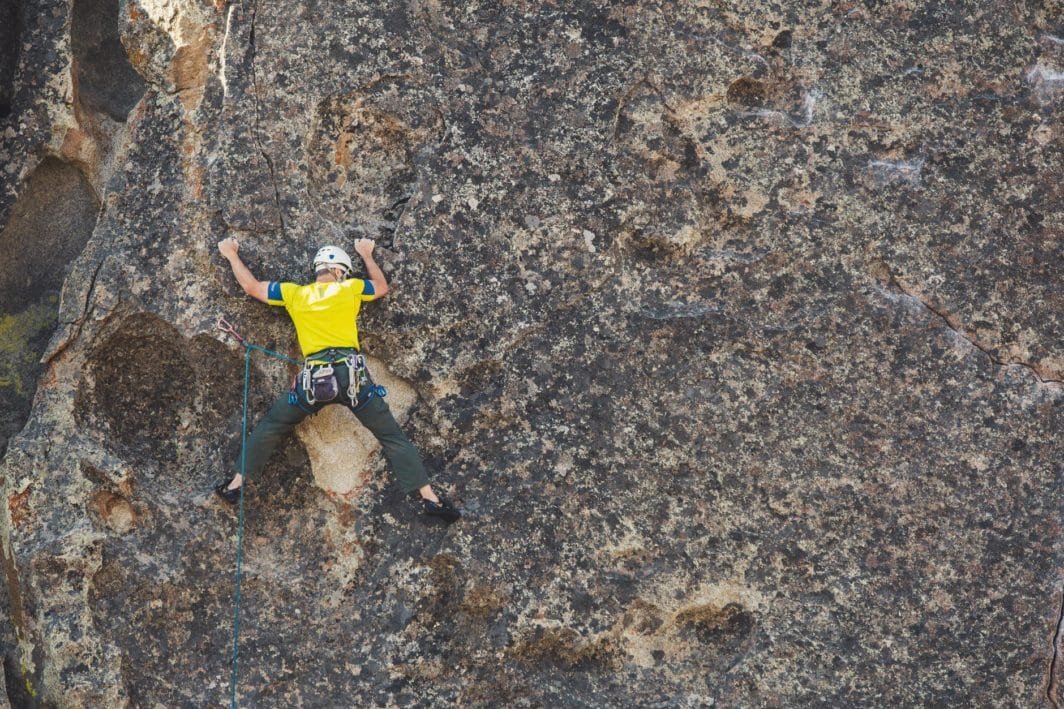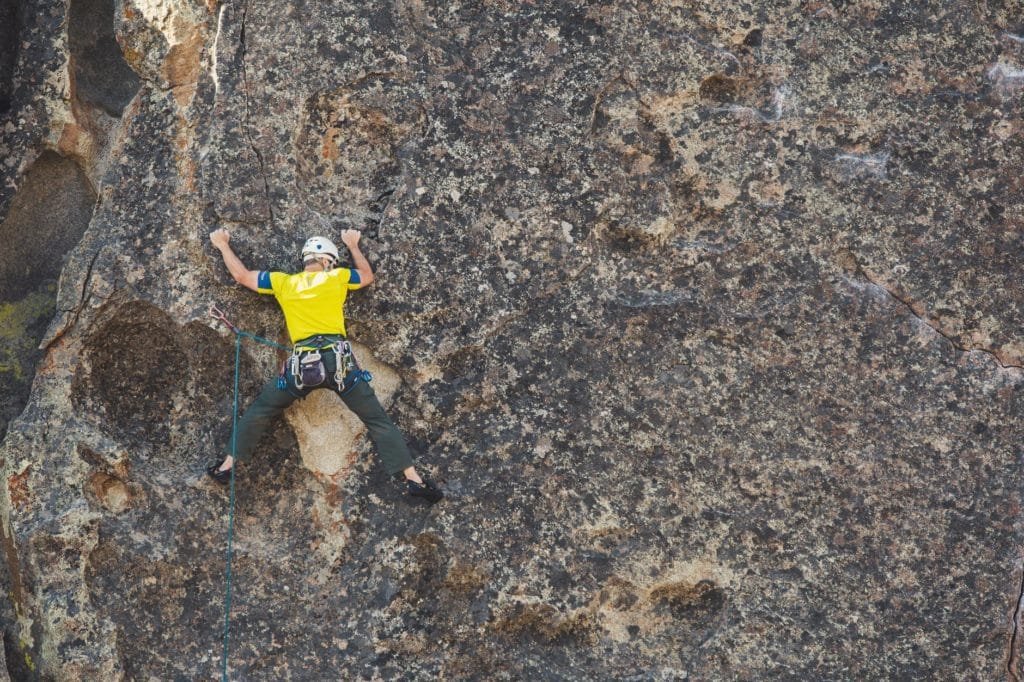 It is the adventure sport better known to be as natural gymming. Chill out with your hand and feet goals. Also, rejuvenating parks are promoting rock climbing through artificial climbing walls. Some places for rock climbing in India are Savandurga (Karnataka), Pythal Mala (Kerala), Parvati Valley (Himachal Pradesh), Shey Rock (Jammu & Kashmir), etc.
Snorkeling or Deep Sea Diving
Another speculative activity which is done underwater is snorkeling or sea-diving. Play in with big colorful fishes. Explore the life within those deep waves. Places to explore deep sea diving in India are- Andaman & Nicobar, Goa, Pondicherry, Lakshadweep, Tarkarli, Netrani, etc.
Cliff and Bungee Jumping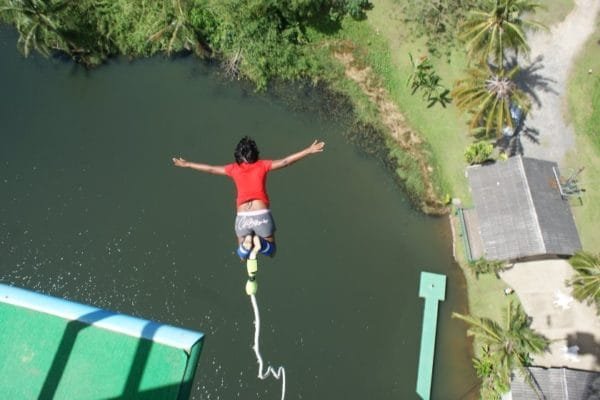 Although both of them are a different sport but requires a bag full of guts to jump off a height. As free fall is the real adrenaline junkie. Not a thing for a soft-hearted person. Test out yourself on cliff and bungee in Rishikesh, Hampi, Bedaghat (Jabalpur), Goa, Lonavala, Jagdalpur, Diu, Bangalore.
Cycling and Motorbiking
Another adventure activity which is a growing interest in India at large extent. Ride it out for unending thrills. Biking and Cycling groups are exploring India with all their passion. Different landscapes of India is attracting biking and cycling trips with all twists and turns. Although all parts of India are great for cycling and biking trips, some common biking routes are- Lahaul-Spiti, Leh-Ladakh, Goa, Sikkim, Puri-Konark.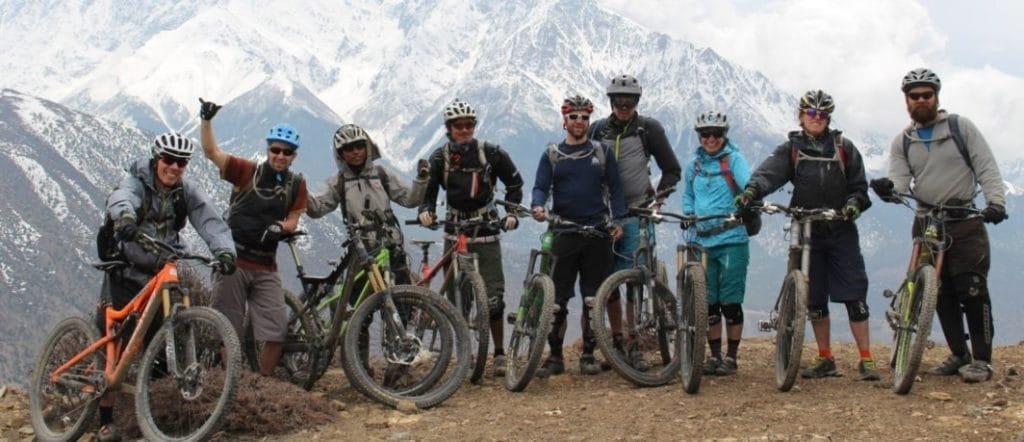 Adventure is a soul trip. Thus, it is an answer to all our fear. Shout out your group of buddies for a roller coaster to your life.